In my second post about Necessities for Your New Baby, I will be talking about the mattress for your baby's crib. In my last post which can be found here,, I discussed my my search for a crib. In case you missed it, I purchased McKenna's crib at SimplyBabyFurniture.com. I also purchased her mattress from this site as well. SimplyBabyFurniture.com had a special when I bought my crib, that would give me a discount on a mattress. They are currently running similar specials.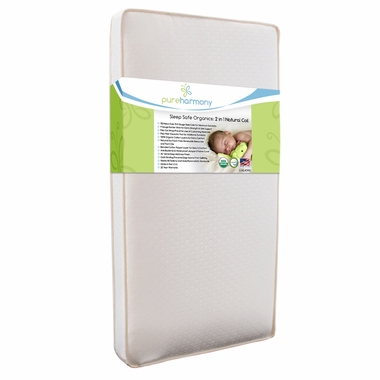 They had over 40 mattresses to choose from, but I honestly had no clue what type I needed. After consulting with my mom and grandmother, they recommended a coiled one because they are firm and durable.
I don't buy organic unless I see there is a need to. In this case I thought it seemed logical to buy organic since my child would be putting her head down every night on this mattress. I ended up choosing this exact one: Pure Harmony Sleep Safe Organic Mattress. The mattress was $185 with an extra percentage off for the crib purchase, free shipping, and no tax. It ended up begin a great deal! McKenna has always slept well on it and I have no complaints thus far. I am very pleased with my choice and I hope this makes your hunt for the perfect one a little easier.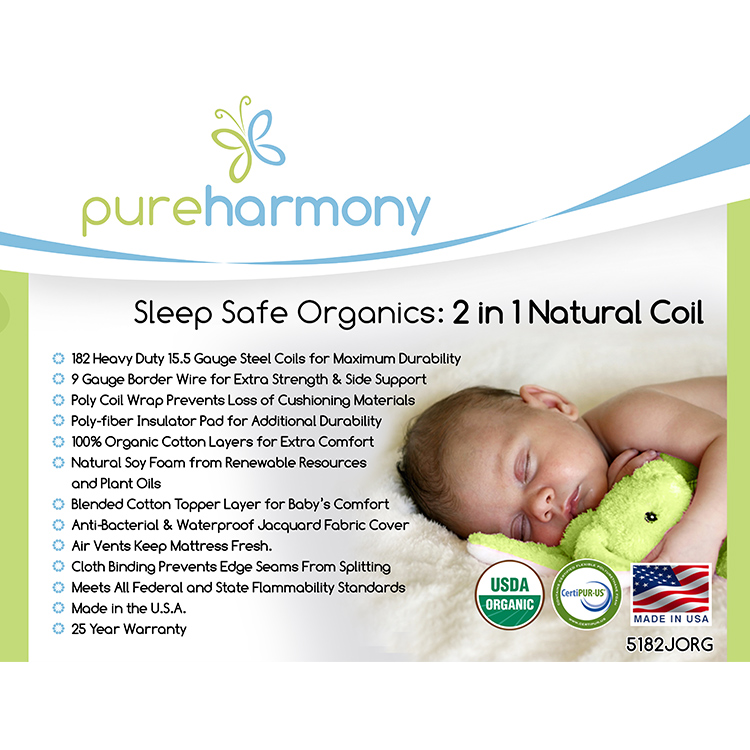 Subscribe for my next post about Necessities for Your New Baby, I will be discussing diapers.