Recently, I was invited to stay at the LTV Tower Apartments in downtown Dallas. They are luxury high-rise apartments that are located above the Hilton Garden Inn hotel on Elm Street. The hotel and apartment residents share the same lobby and both have access to valet service and the hotel concierge as well. The LTV Tower apartments are in a fantastic location in downtown, within walking distance to many shops and restaurants, as well as an amazing nightlife. I invited two of my close friends to join me for this staycation. It was a fabulous girls' weekend.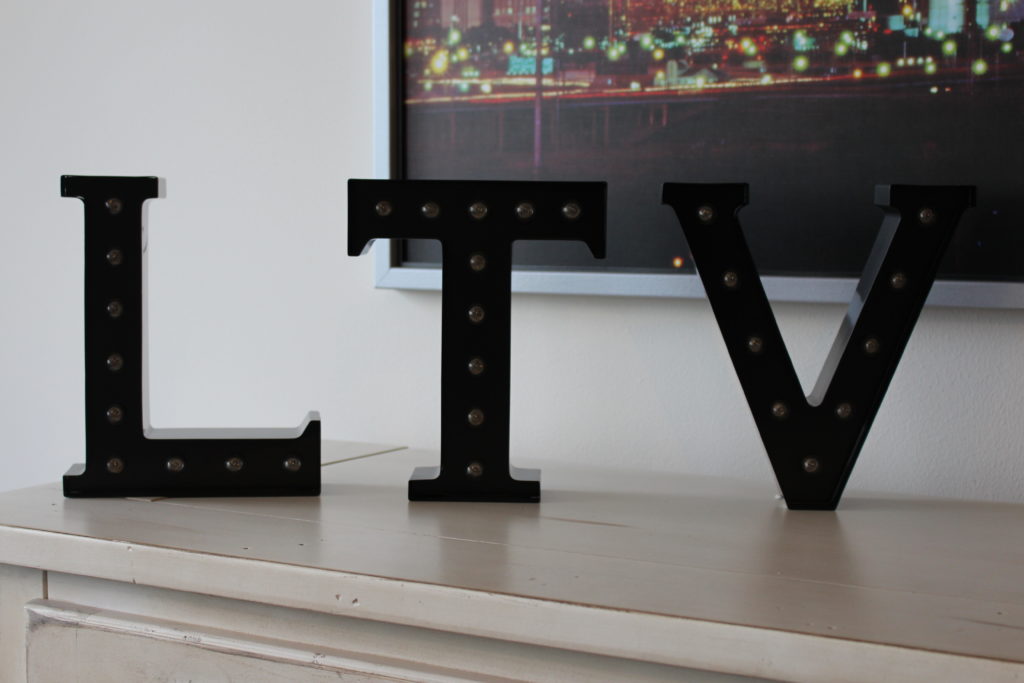 When we arrived the friendly leasing agents welcomed us with keys and gave us a tour of the residences, and then took us to our apartment on the 24th floor. When we first walked in we were amazed at how bright the apartment was and we loved the downtown views. The apartment was very modern and featured an open floor plan with stainless steel appliances and hardwood floors.
This apartment would be good for a couple and the two bedrooms would work great for roommates or a family. The apartments are dog friendly so Romy, my four pound Yorkshire Terrier, got to join us for our stay.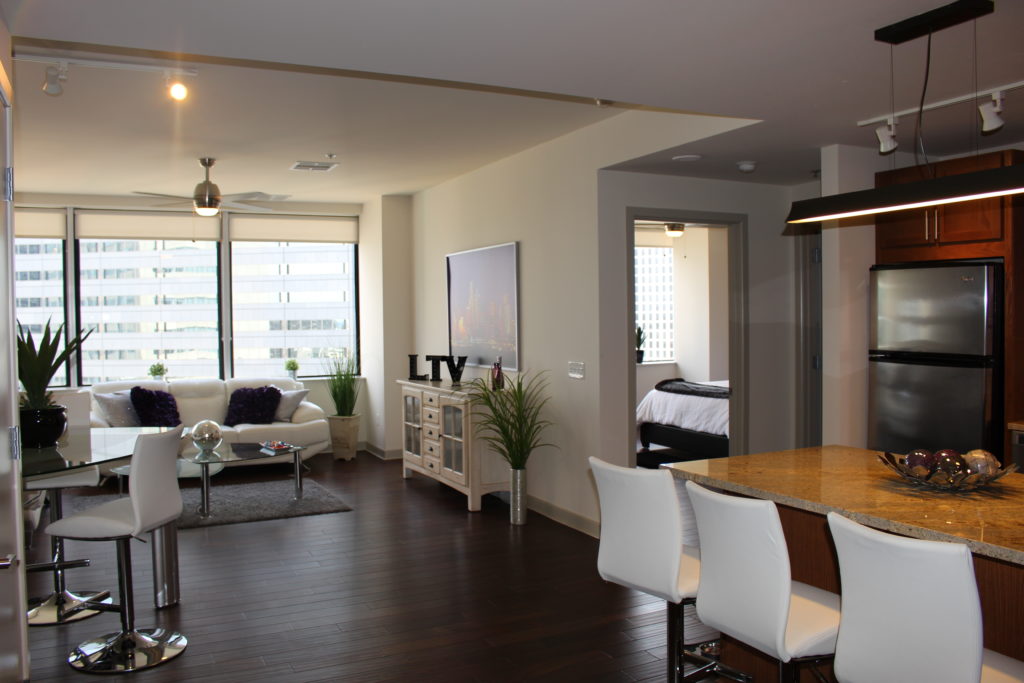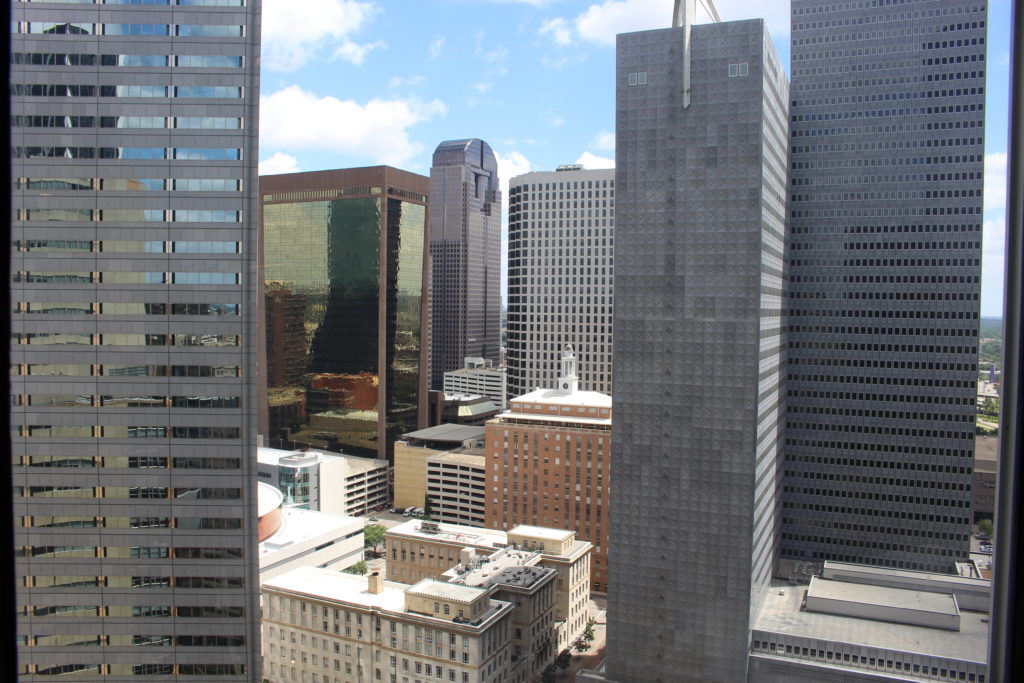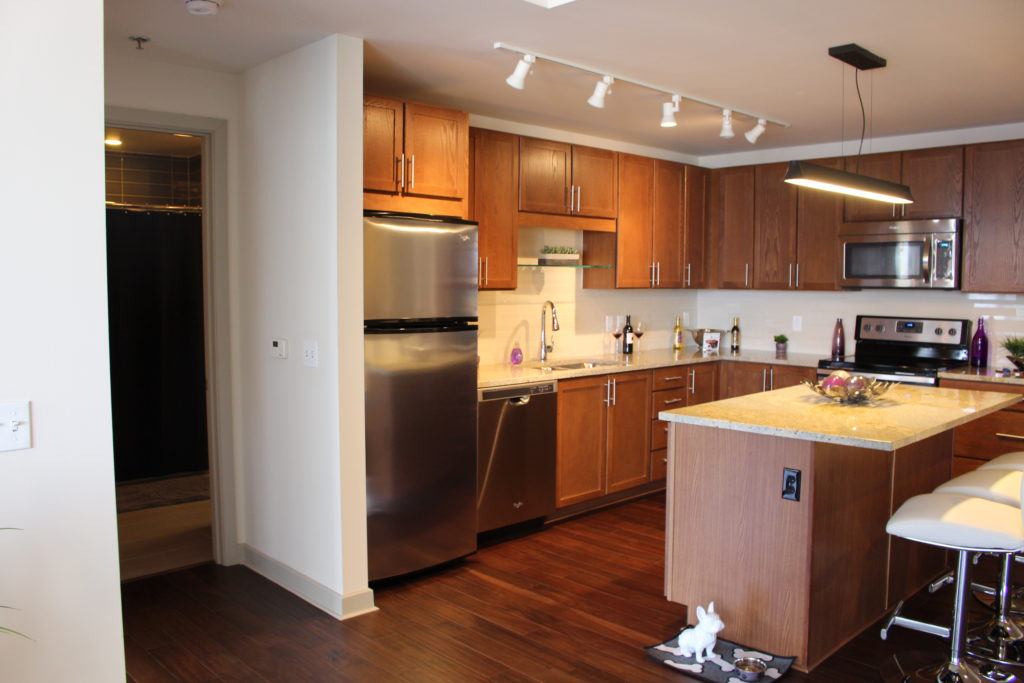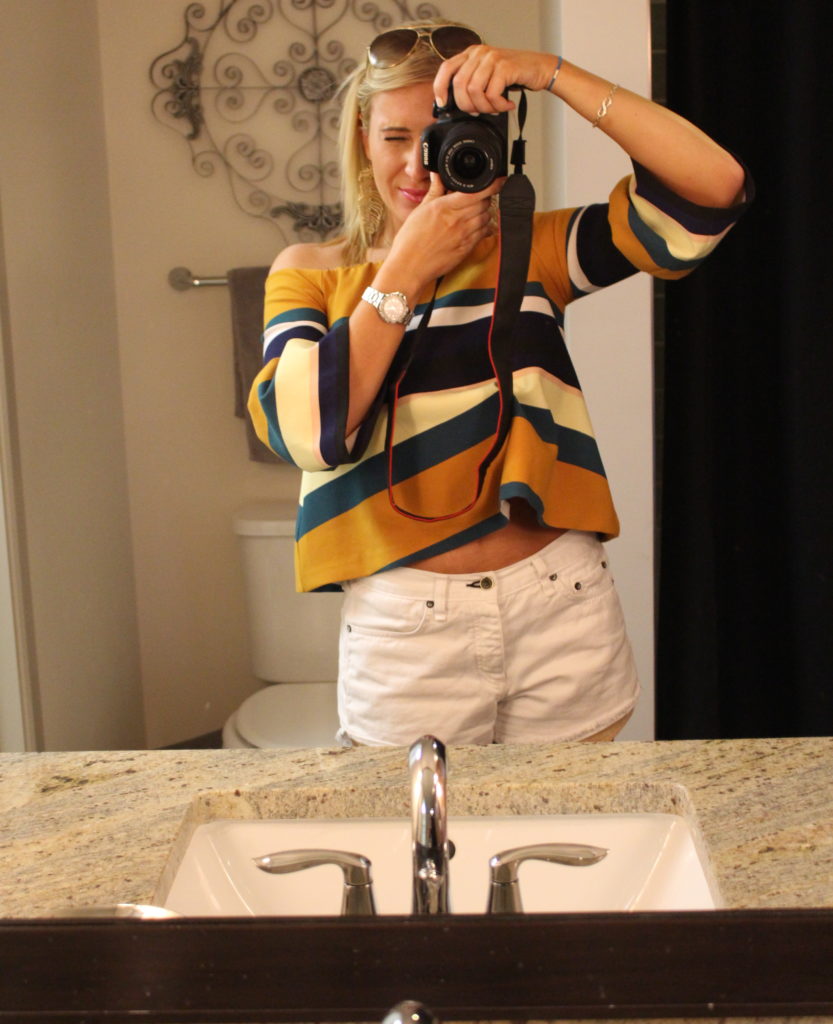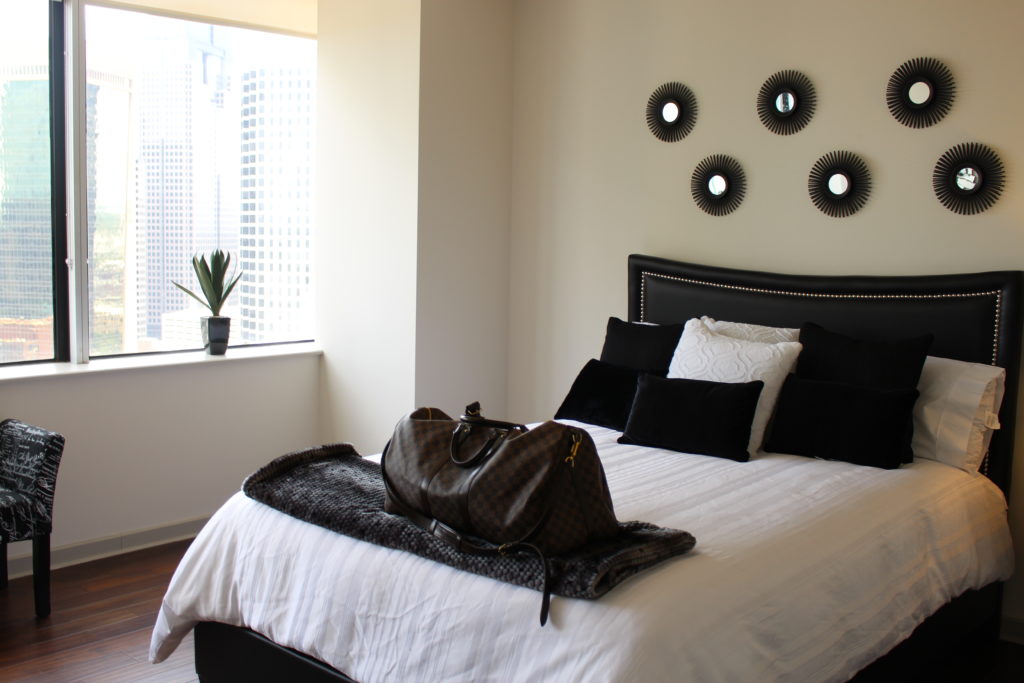 On our first night we walked to Nola Brasserie to meet friends for dinner and cocktails. Their rum punch was on point! We then had a short walk to the Midnight Rambler in the basement of the Joule for some after dinner drinks.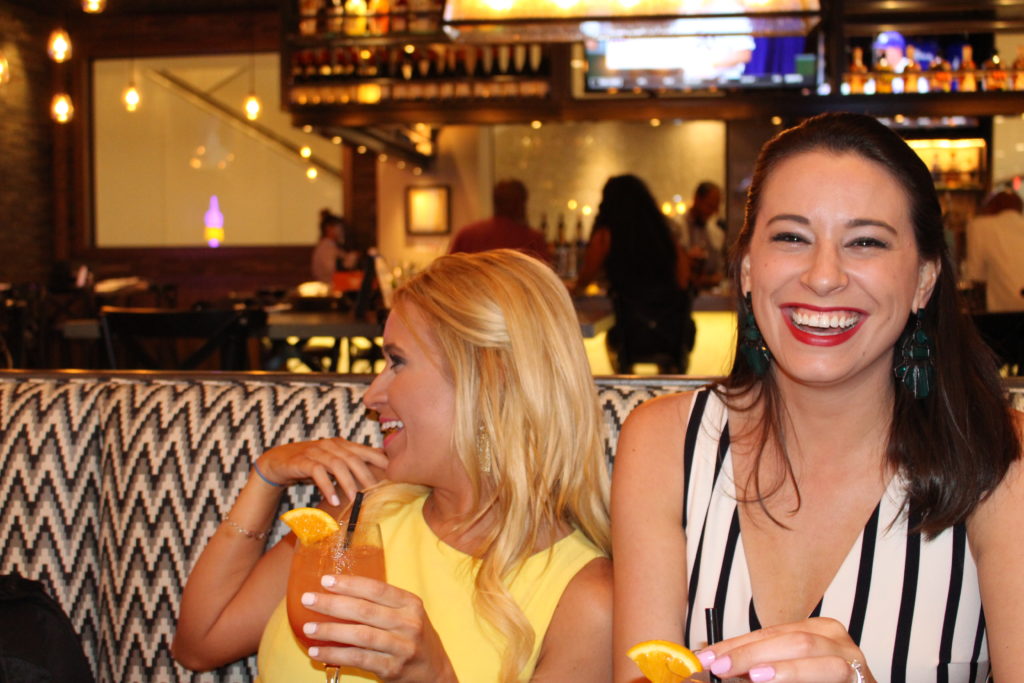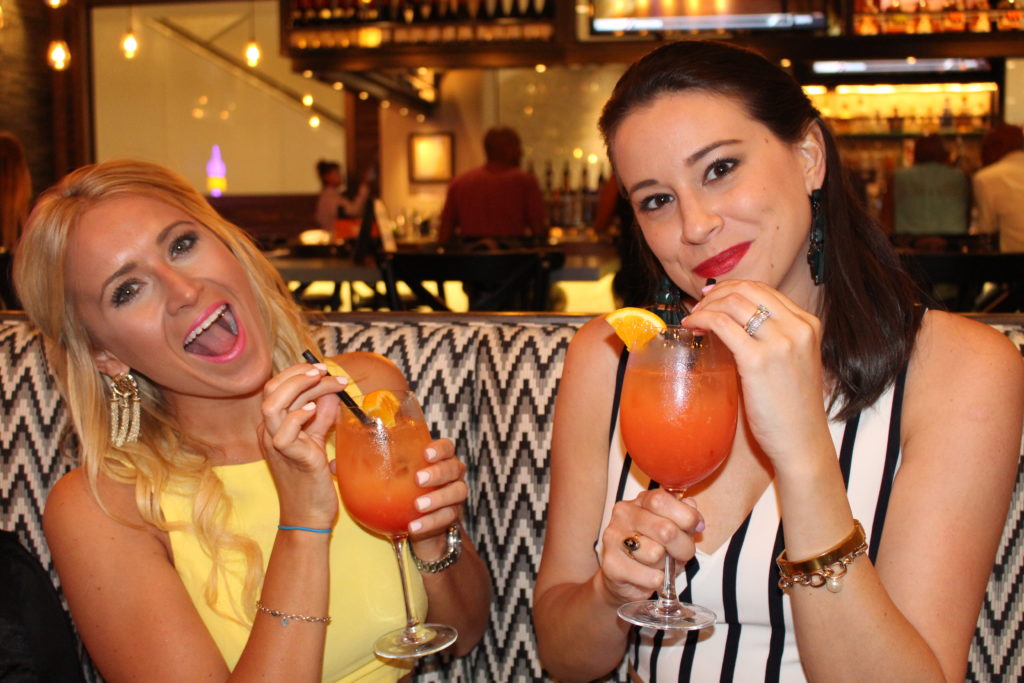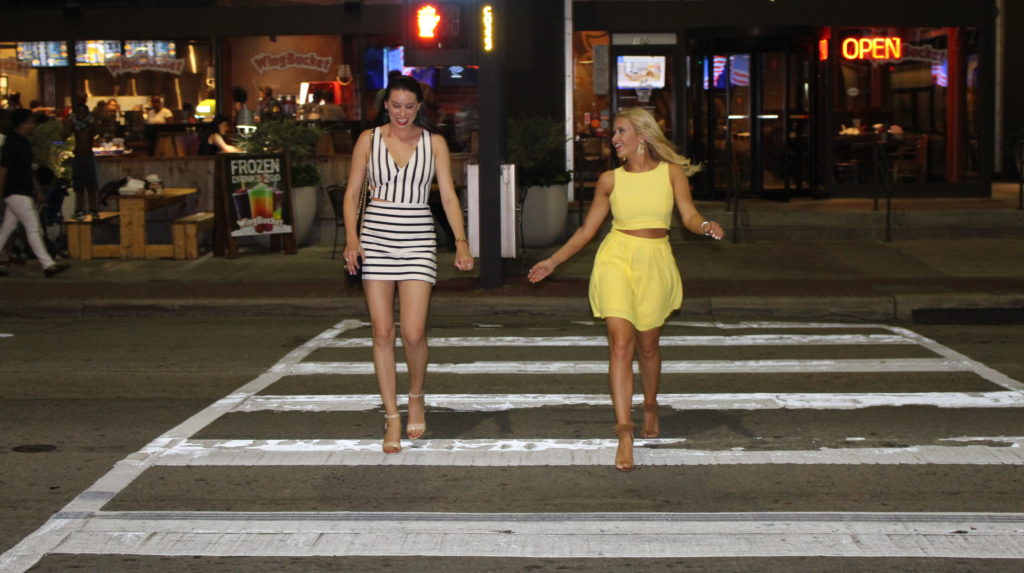 The next day we walked from LTV Tower directly across the street to The Woolworth for brunch. The food was fantastic and they run a great brunch special!  The famous 30 foot eye sculpture is in the park catty-corner from LTV tower; unfortunately they were doing construction so I had to settle on taking a picture next to an ice cream cone sculpture instead.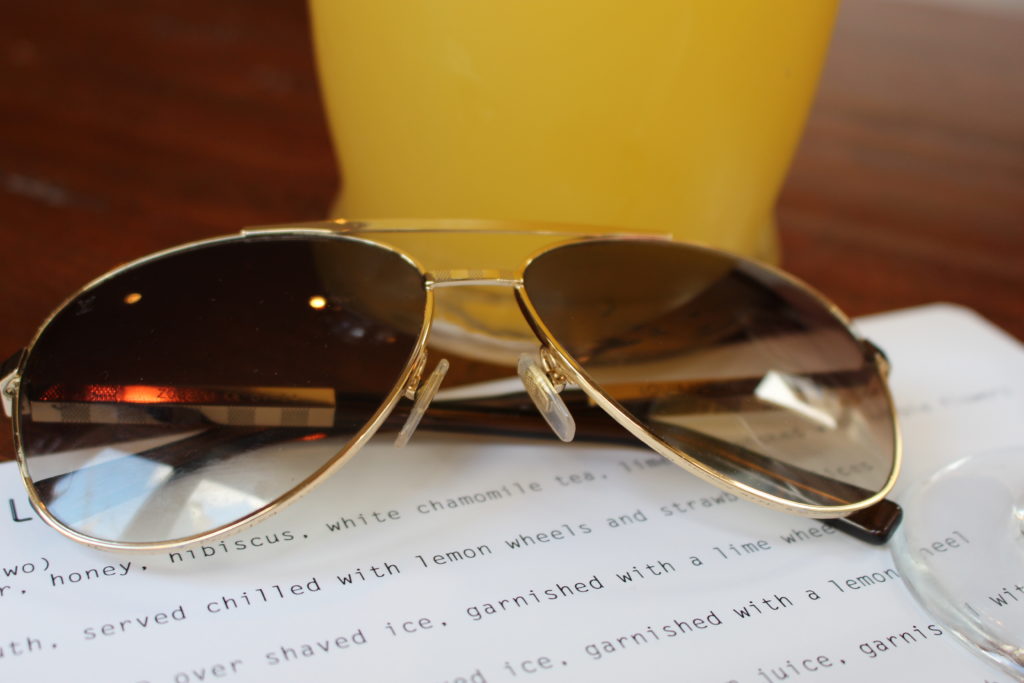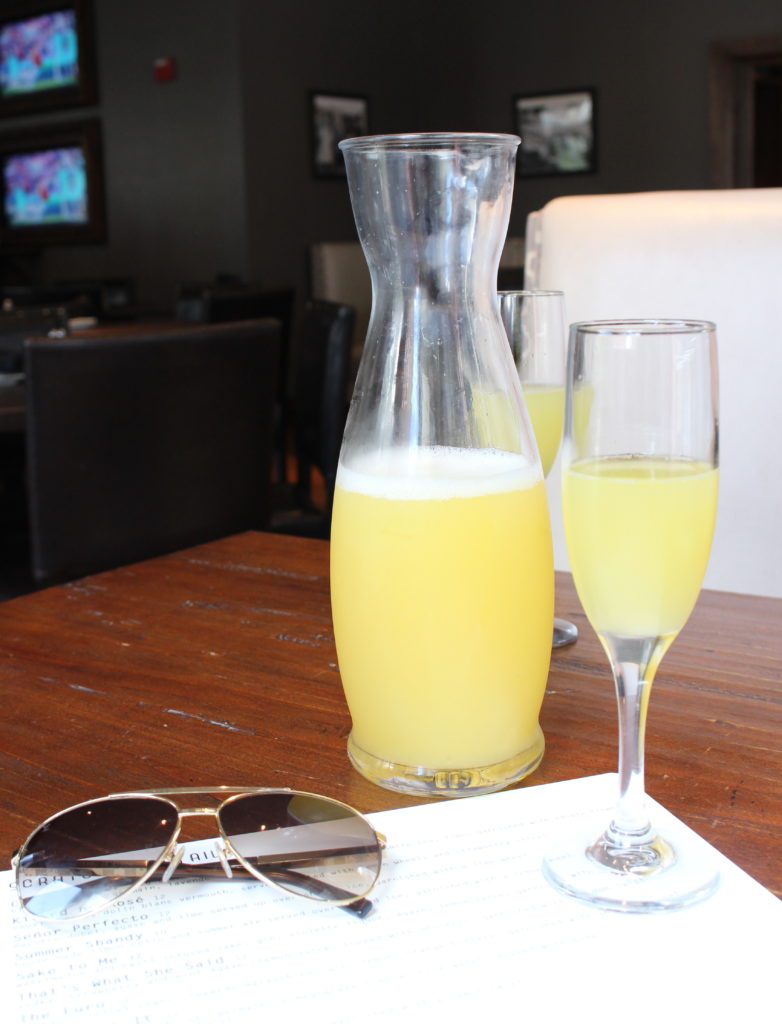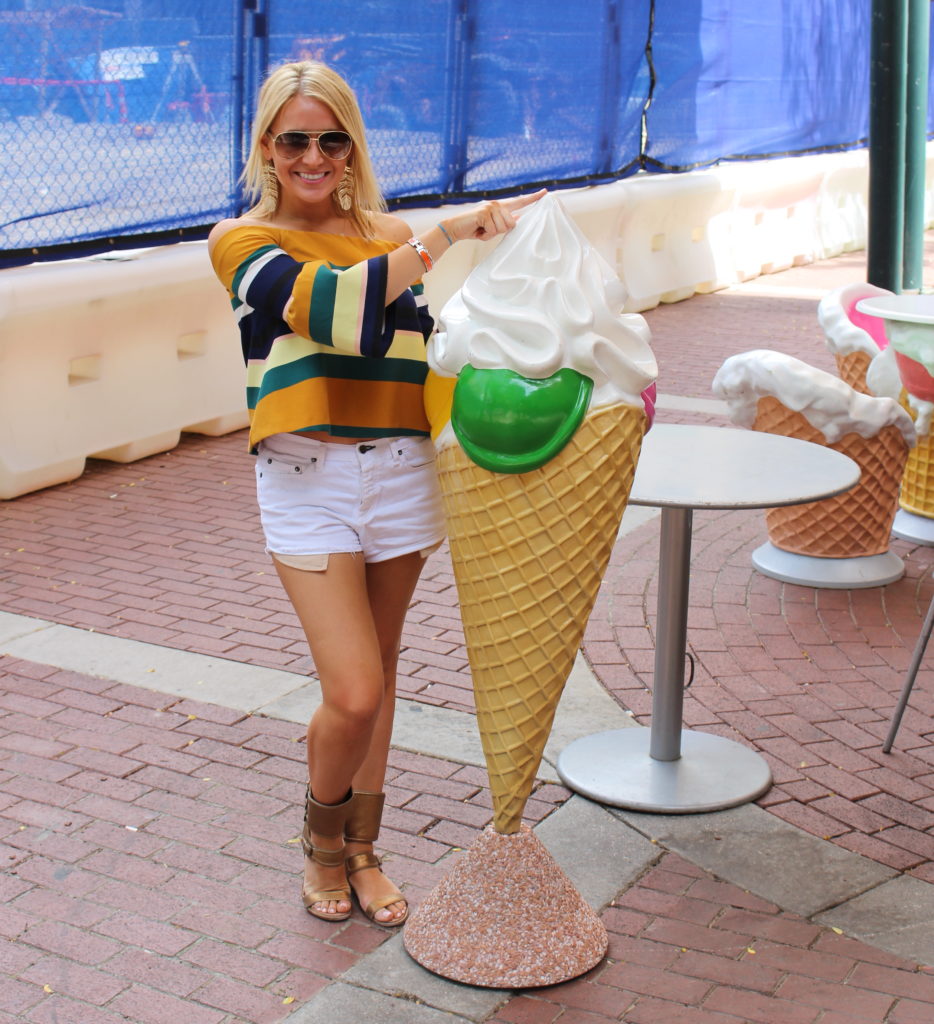 After finishing up brunch we decided that we wanted to check out LTV's rooftop pool which just happens to be on the 32nd floor. The pool was very chic; it had great downtown views and an awesome party room connected to it. If I lived there, I would take advantage of it as much as I could because not many downtown apartments have rooftop pools.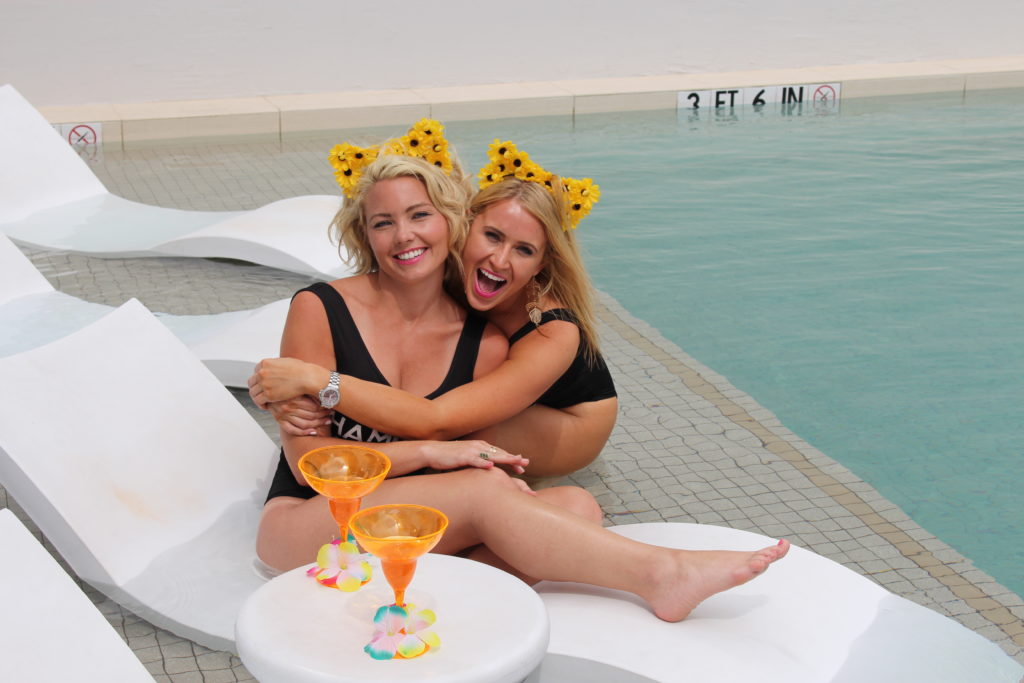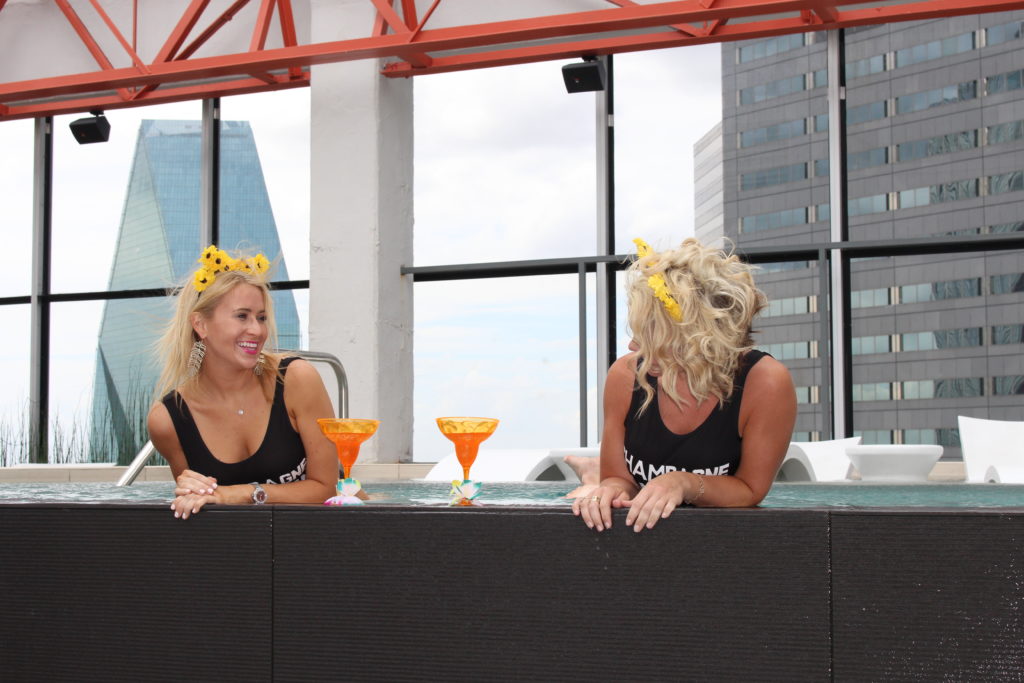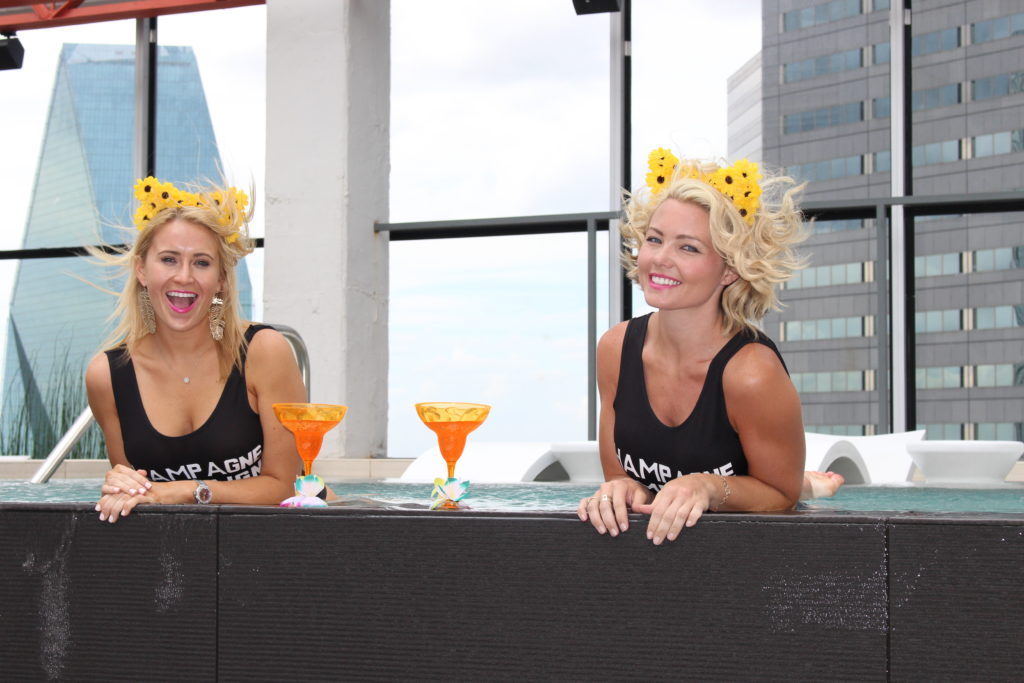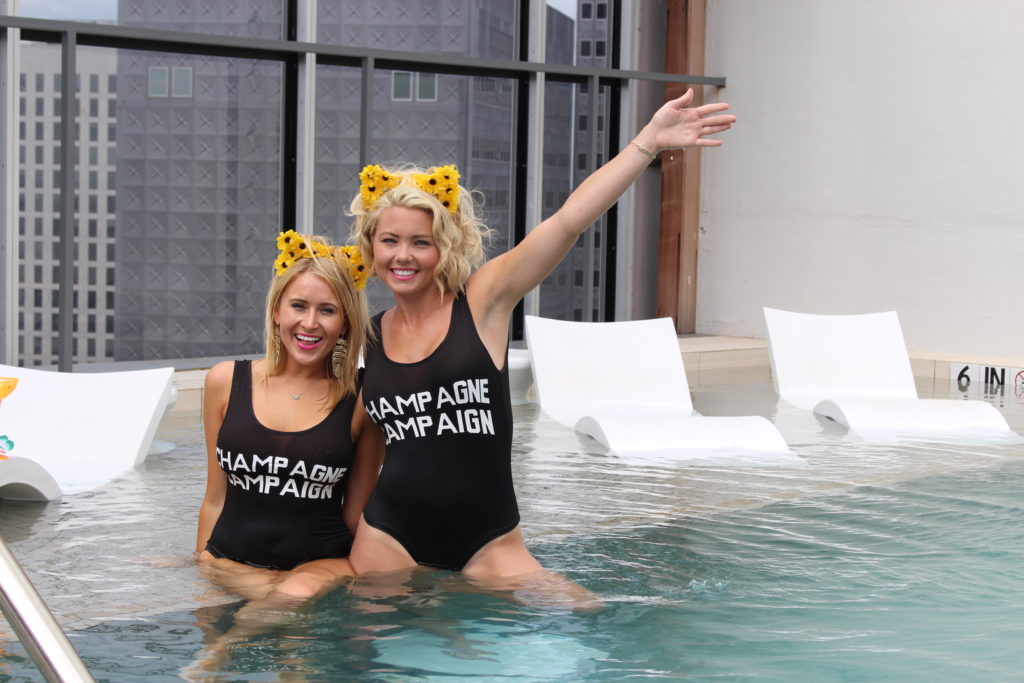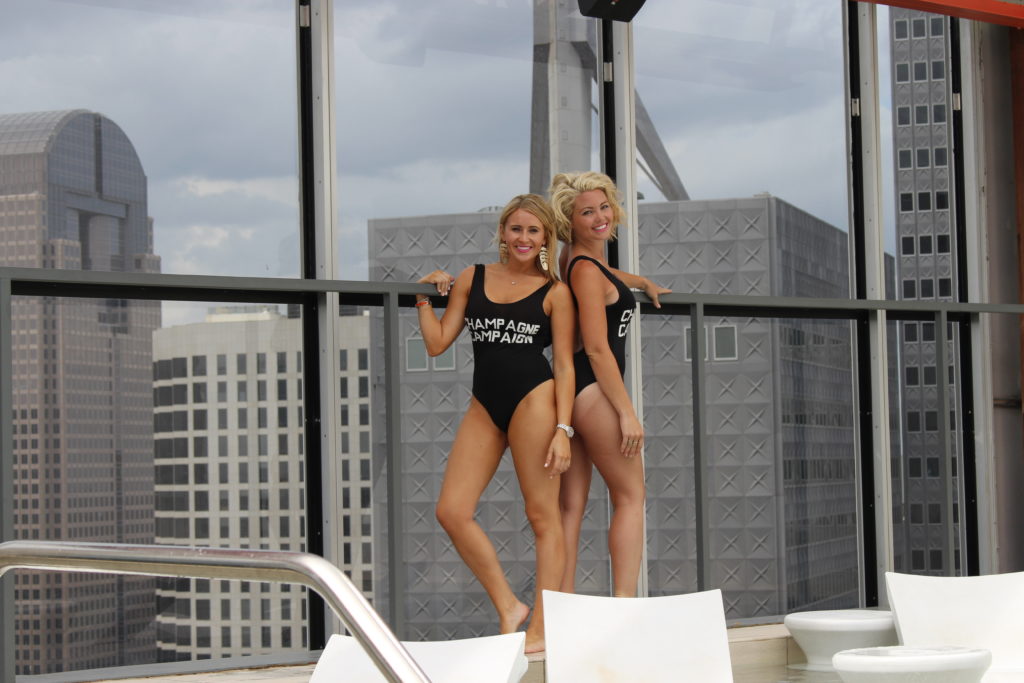 After our fun in the sun we decided to go get mani pedis at Pink Toes Nails Bar which was a short walk away. Since most people walk in the area they gave us a ride back on their very own street legal golf cart.  This was a huge help since we had wet toes!
After our golf car ride back to the apartment we decided to get ready for our night out. We took a quick Uber ride to Reunion Tower to go to Five Sixty by Woolgang Puck for appetizers and drinks before dinner. This restaurant is located inside the ball that you see lit up in the famous Dallas skyline at night. The 360 degree views are absolutely fantastic, and I recommend trying the spring rolls if you go. To ensure that you don't have to wait for entrance, I suggest making reservations ahead of time. After enjoying our time at Five Sixty, we went to Dallas Chop House for dinner. Their steaks are excellent. After dinner, we decided to walk across the street to a Mexican restaurant for margaritas. By that time, we were worn from our adventurous day in downtown so we called it a night.
A special thanks to LTV Tower apartments for hosting us! For more information on leasing one of these apartments you can go here.
What I'm Wearing Outfit 1: Forever 21 Yellow Crop Top (Size Small), Forever 21 Yellow Pleated Skirt (Size Small), Joie Fringed Suede Heels (s/o but these are similar),
Outfit 2: Champagne Campaign Swimsuit (Size Medium), Flower Cat Ears (s/o but these are similar)
Outfit 3: Zara Off the Shoulder Striped Top (s/o Size Small), Rag & Bone White Jean Shorts (Size 26), Laurence Dacade Gladiator Sandals (s/o), Louis Vuitton Gold Sunglasses