Even though Labor Day has come and gone, I still enjoy wearing all white. Of course to feel my best, I like the look of a nice tan, so I get a spray tan before wearing white. As most fashion bloggers these days can agree, the tradition of not wearing white after Labor Day is a thing of the past. I tend to wear summer colored clothes until the Thanksgiving holidays, especially since the temperature stays in the 80's through November in the south.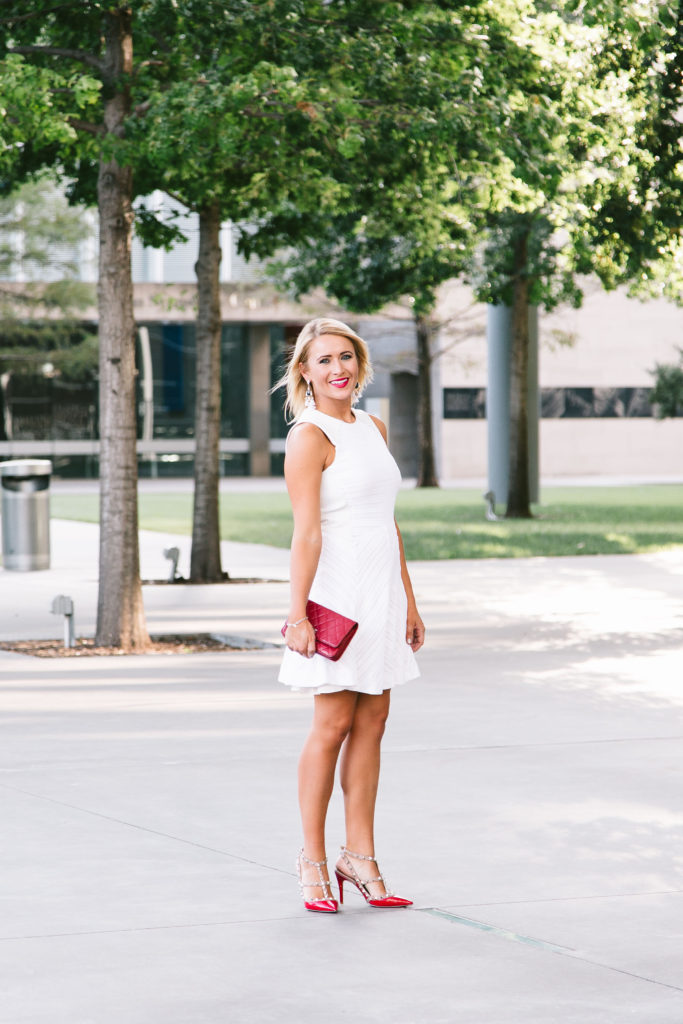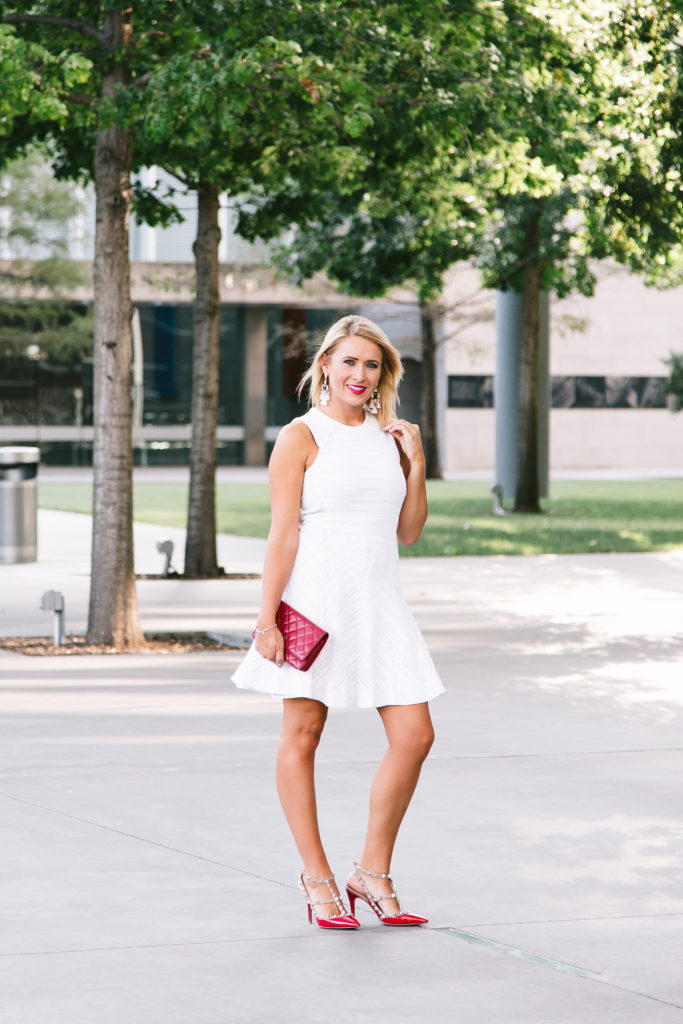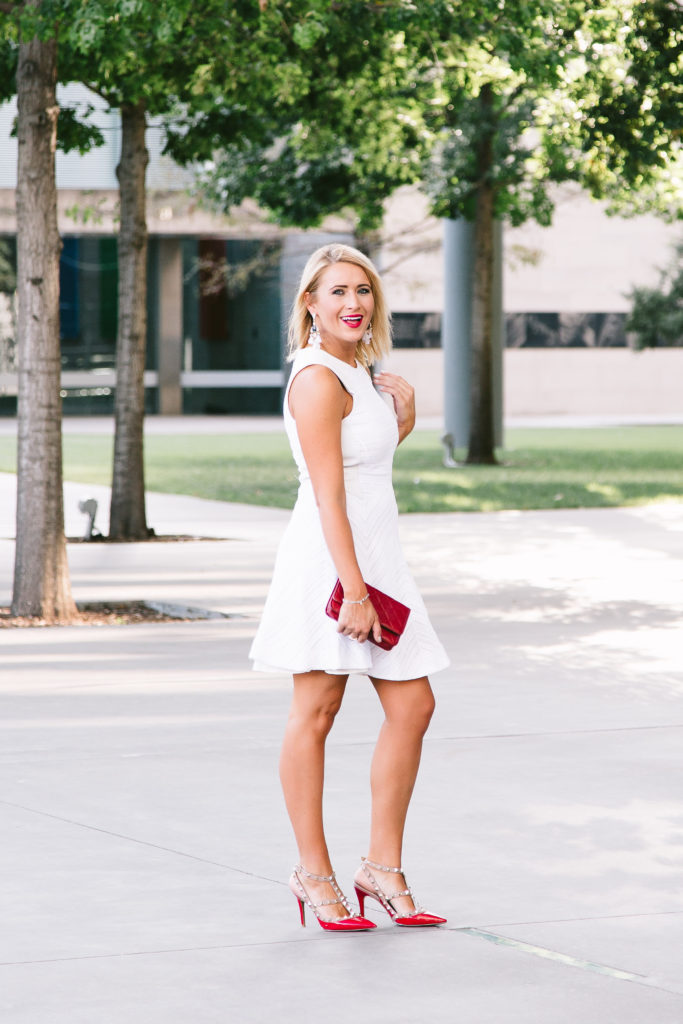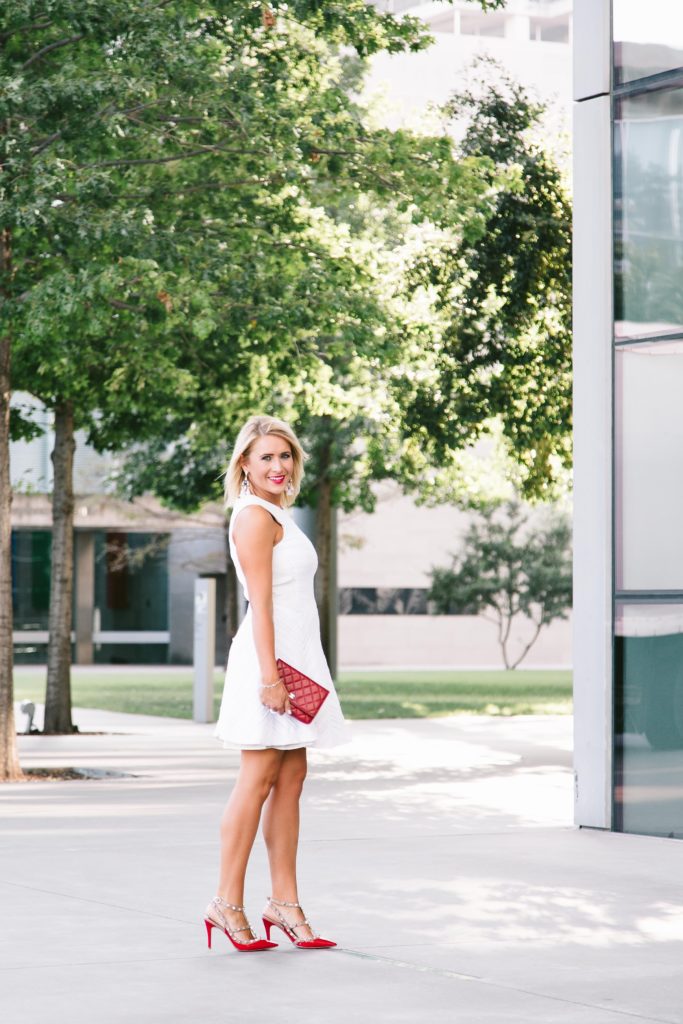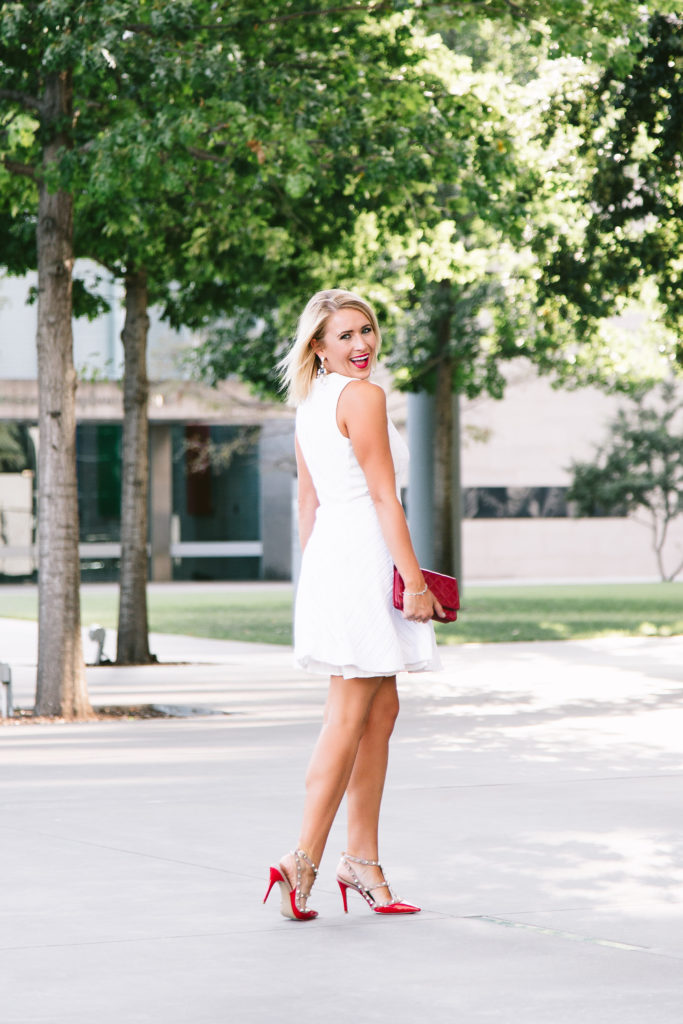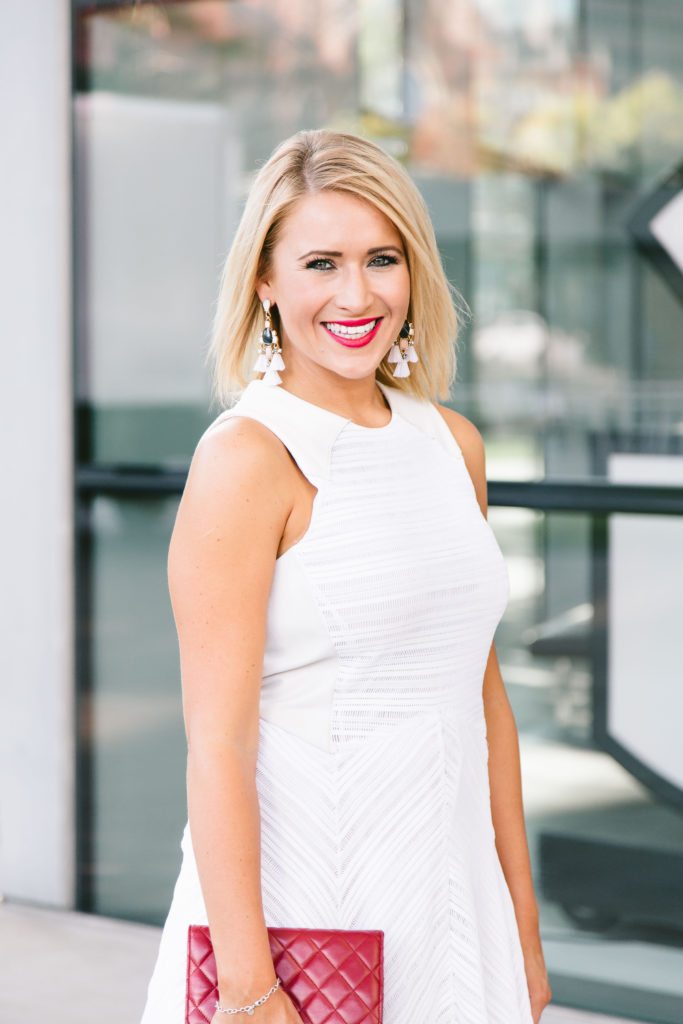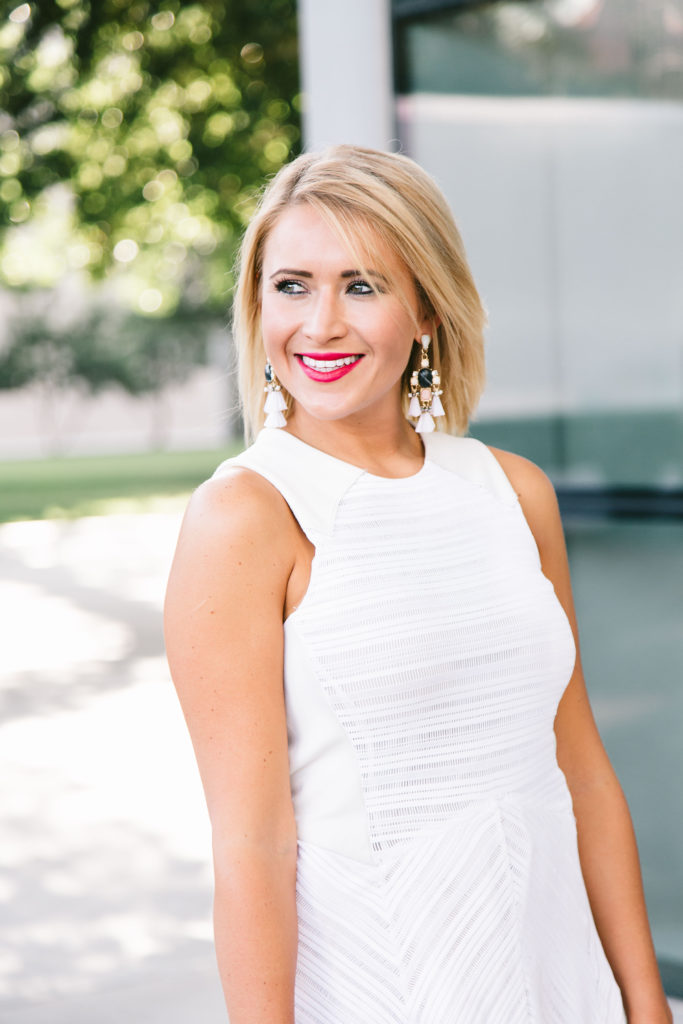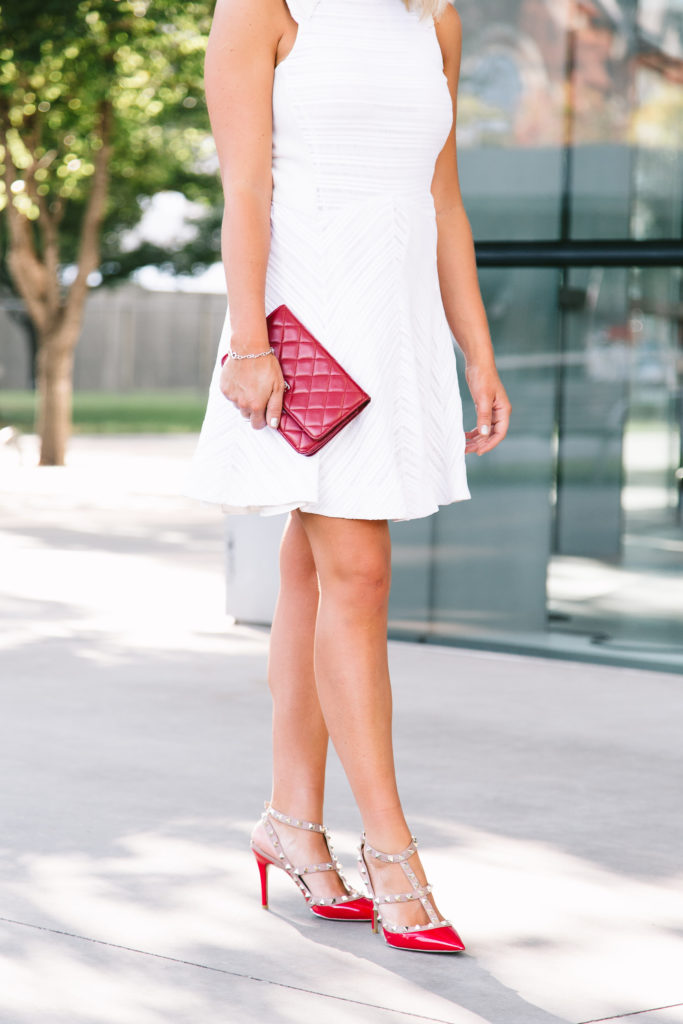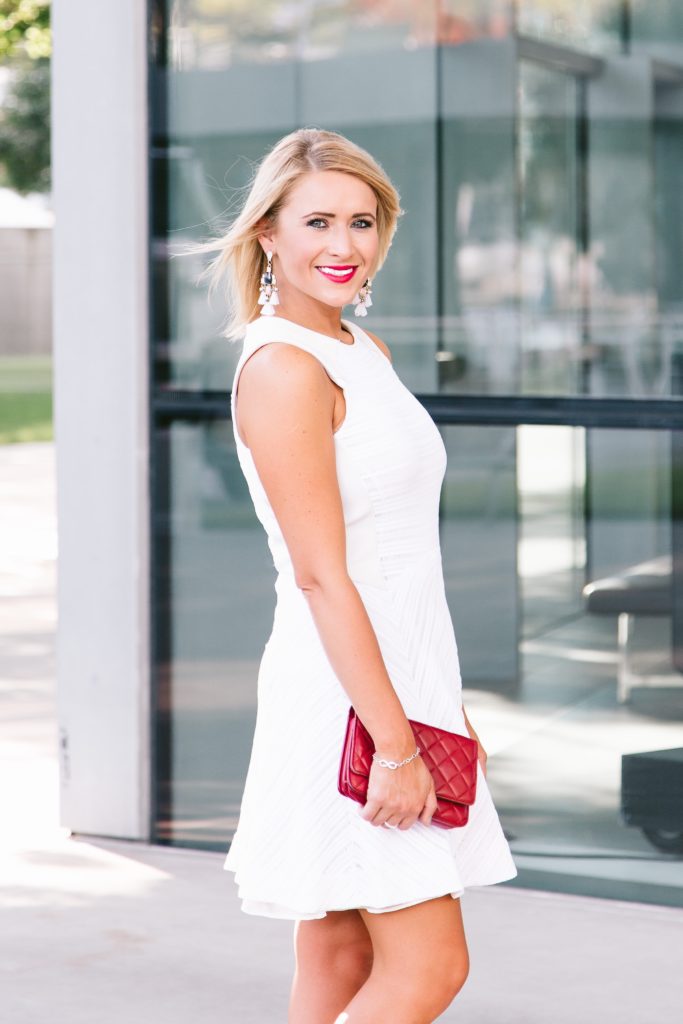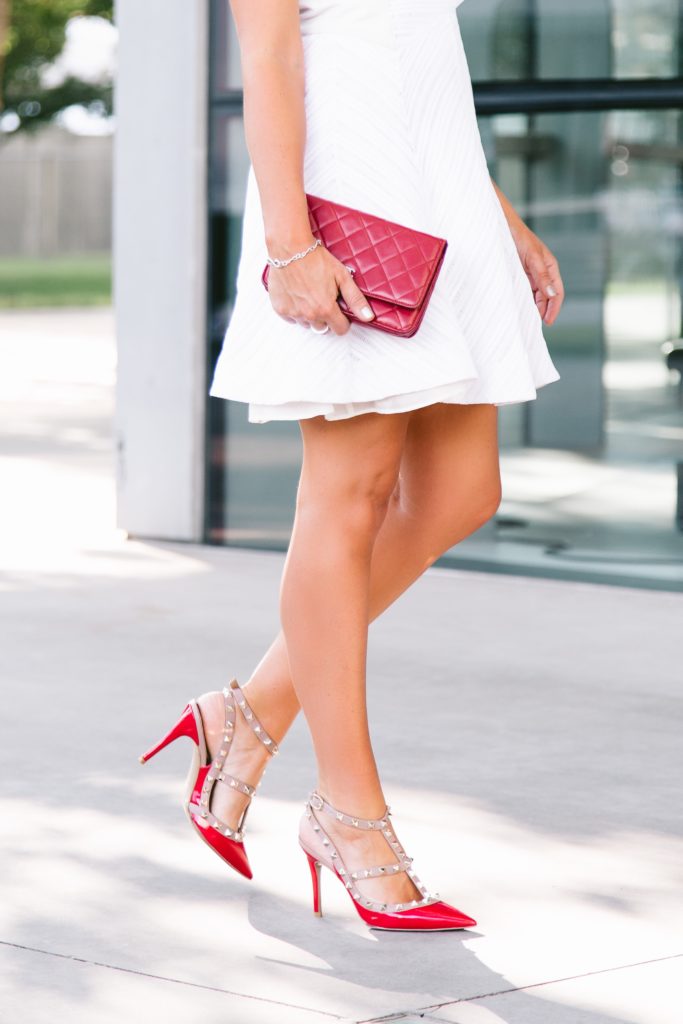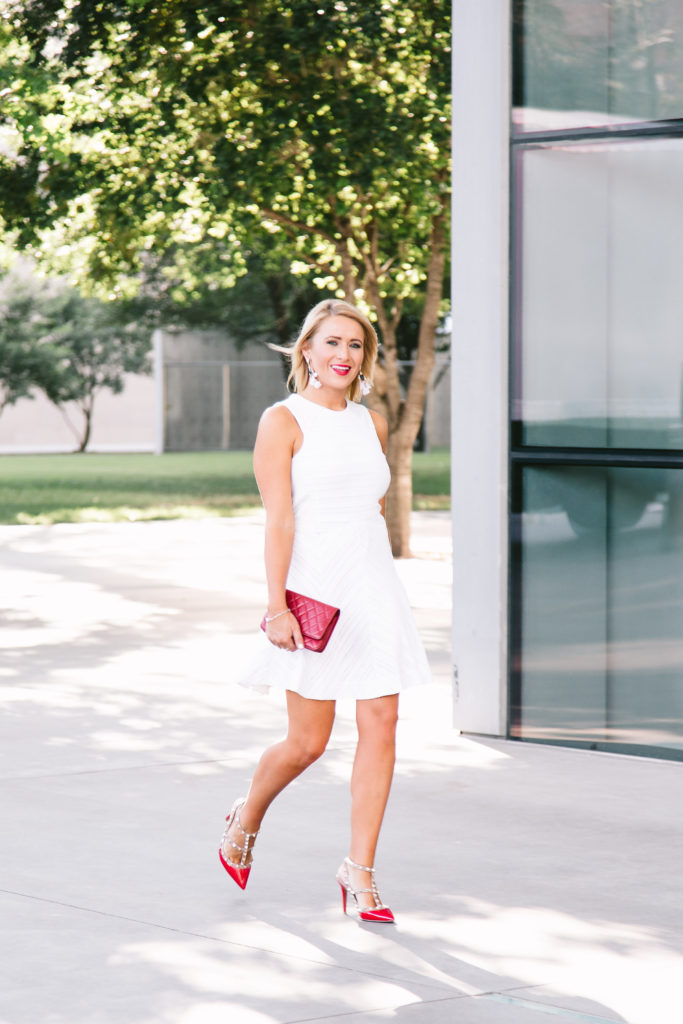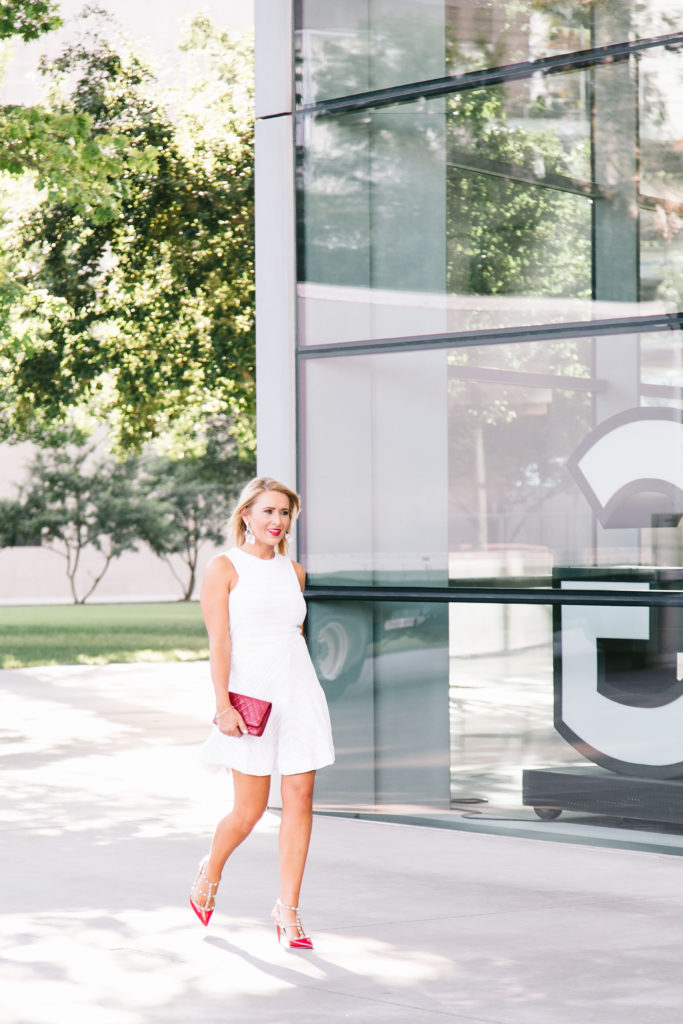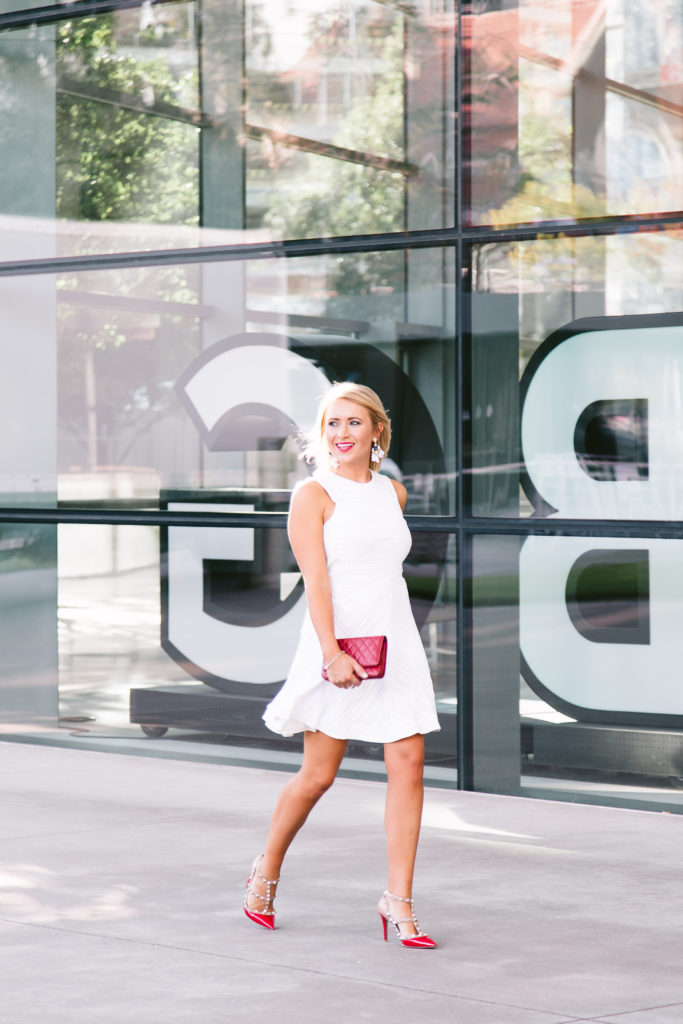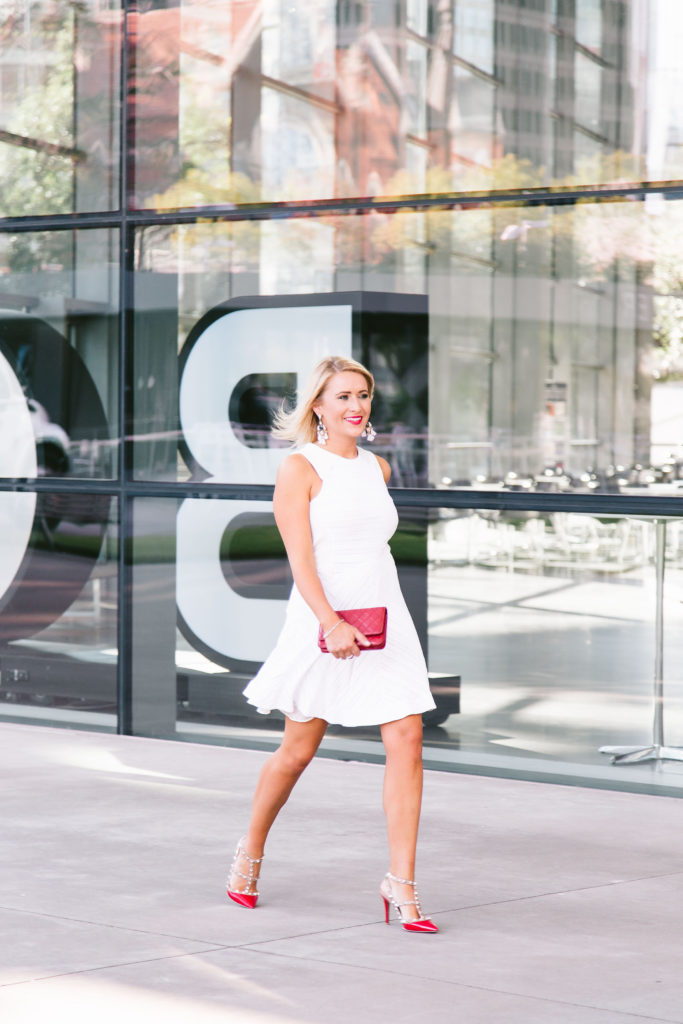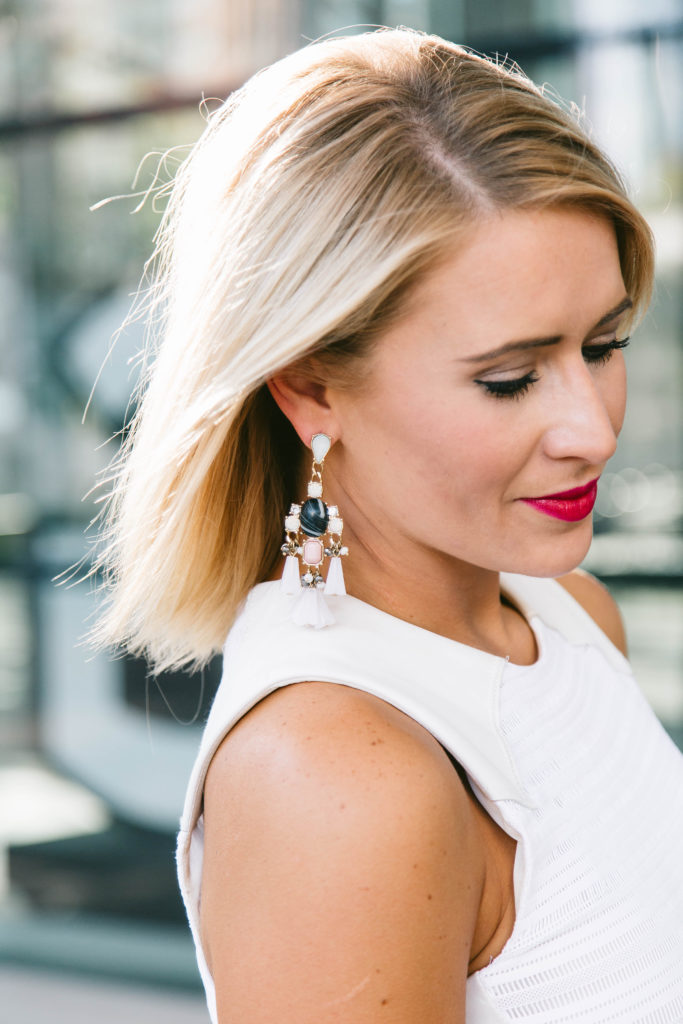 When I am wearing all white I like to add pops of color. For this particular look I paired my Red Valentino Rockstud pumps, which are surprisingly comfortable, and my red Chanel wallet on a chain. I also added some statement earrings to finish my look.
I like the way the dress has a lace-like look mixed with the white leather; it gives it an elegant, but edgy look. I can wear this outfit as my Sunday's best or to a cocktail party, which makes it very versatile.
What I'm Wearing:
Dress – Rag & Bone s/o (similar here, here, and here)
Valentino Red Rockstud Pumps (these are $40 and almost identical!)
Chanel Red Wallet on a Chain (love this and this as an alternate)
Charming Charlie Chandelier Earrings
Photos Taken By: Vanessa Christina
Thanks for checking out this post! Be sure to subscribe to my blog so we can keep in touch!