As many of you know, I love to travel, and most of the time I bring McKenna along with me. Ninety-nine percent of the time I travel by air, because let's face it, traveling with a child in a car for more than an hour can become a nightmare, unless they end up sleeping the entire time. With all that being said, I have mastered the art of traveling with McKenna, and a lot of it has to do with how often we travel. McKenna took her first flight at three months old and currently she has flown over 50 times. Traveling by airplane was more convenient for us because we live five minutes from the airport, but it was also easy on our budget because McKenna was able to fly for free as a lap child. Now that she has just turned two, I have to pay for an individual seat for her and paying for two flights versus one is not good for my bank account. Knowing ahead of time how much we had traveled and planned to travel, I knew I had to figure out a way to still be able to fly without doubling the costs to do so. Lucky for me, I found a solution, called Southwest Airlines Companion Pass.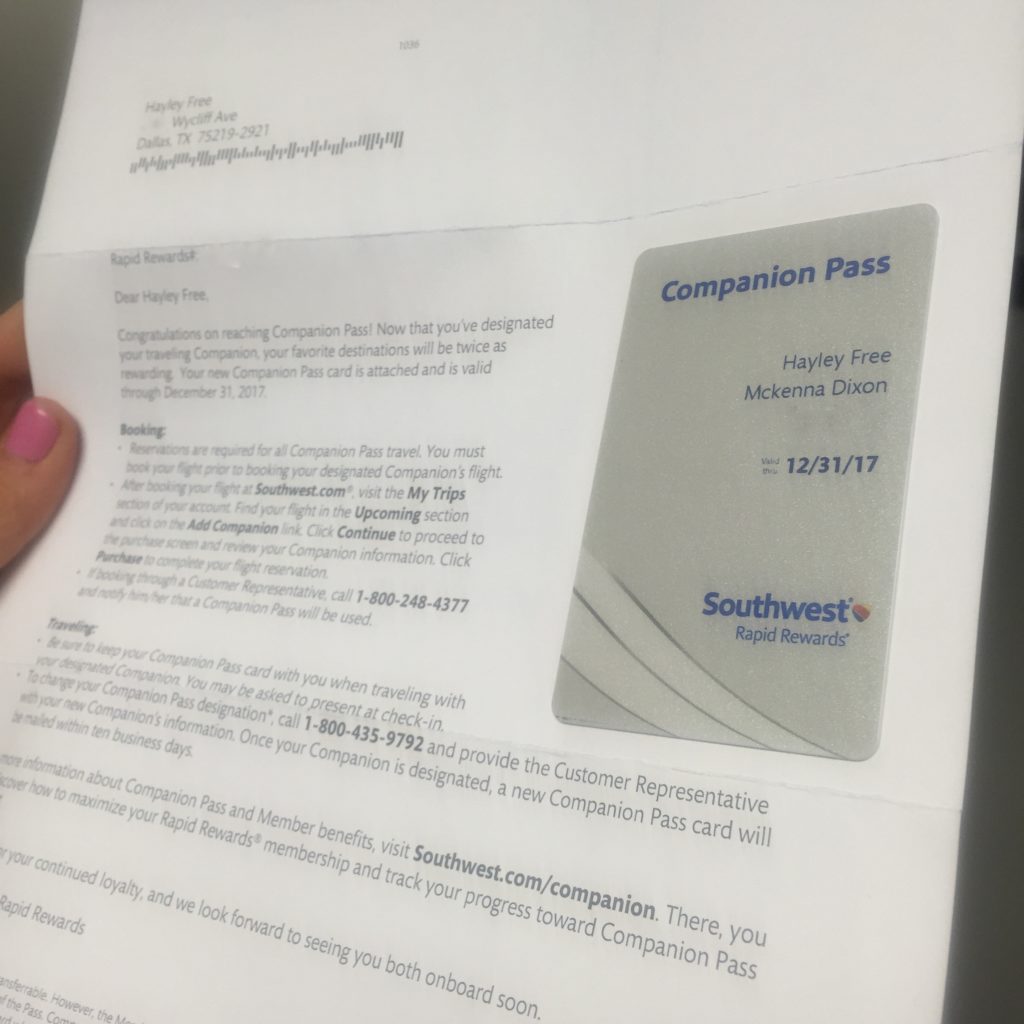 In my previous job, I used to fly every week for work so I was always looking to fly the airlines with the best benefits and mileage programs. Back then, being upgraded to first class was the most important aspect of flying to me. I was also single, and didn't have another person to worry about. How the times have changed… now that my travel expenses come out of my own pocket, I am always looking for the best rate in airline tickets.
So what is Southwest Airlines Companion Pass? Well, it is basically one of the best perks that any of the major airlines have available. It is offered by Southwest Airlines, and once you achieve status, you can add a companion to any flight when you book on Southwest for free. You do, however, have to pay the associated taxes for the flight, which normally costs $5.60 per leg for domestic flights. So now that I have this status, McKenna can fly for free as my companion for all of our flights on Southwest all year long. This even applies to international flights!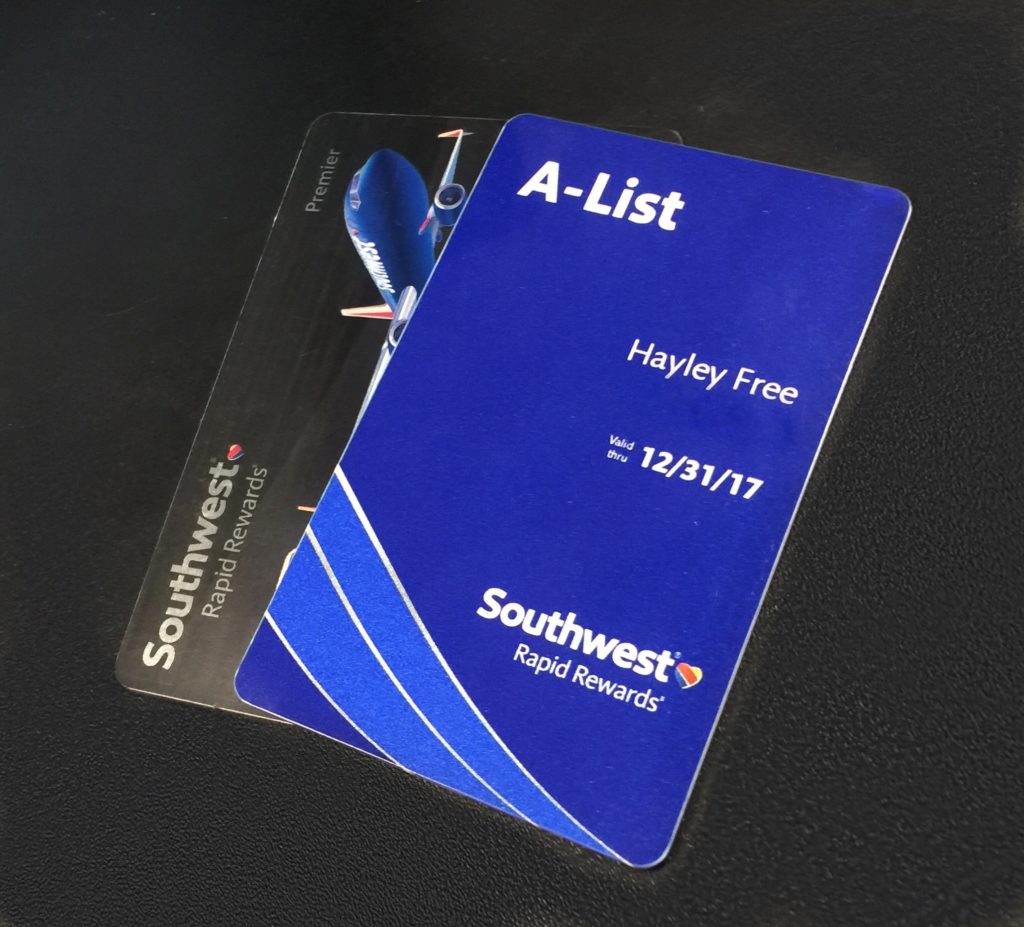 You can earn this status by flying 100 round-trip flights in a year on Southwest Airlines, but you can also earn it from their partners by earning 110,000 points in one calendar year (January 1-December 31). I earned it by enrolling in the Chase Southwest Rapid Rewards credit card, taking Southwest flights, and shopping through Southwest Rapid Rewards. To learn more about the program you can go here, and right now when you register for the Chase Southwest Rapid Rewards credit card you get 50,000 points when you spend $2,000 in the first three months. That puts you almost halfway to earning the companion pass for the year!
This past weekend I finally got to take advantage of my Southwest Companion Pass. McKenna and I flew to New Orleans for the weekend. We got to spend some time with our family and I attended a wedding with my boyfriend. I am looking forward to our next trip! Happy Flying!