I was recently asked to try out some of DHC Skincare's products as part of the Preen.Me VIP program. Here is a quick video tutorial as well as step by step directions of my DHC Skincare nightly regimen. I have also listed shopable links of the products below. 🙂
1. Pump DHC Deep Cleansing Oil into dry hands, massage onto face, and wipe off with a tissue.
2. Wet the DHC Foaming Mesh, then pour the DHC Face Wash Powder onto the mesh to create foam to lather face.
3. Rinse face.
4. Then pump a few dime-sized drops of the DHC Revitalizing Booster Serum, and massage onto your face.
5. Lastly, massage the DHC Astaxanthin Collagen All-In-One Gel onto your face.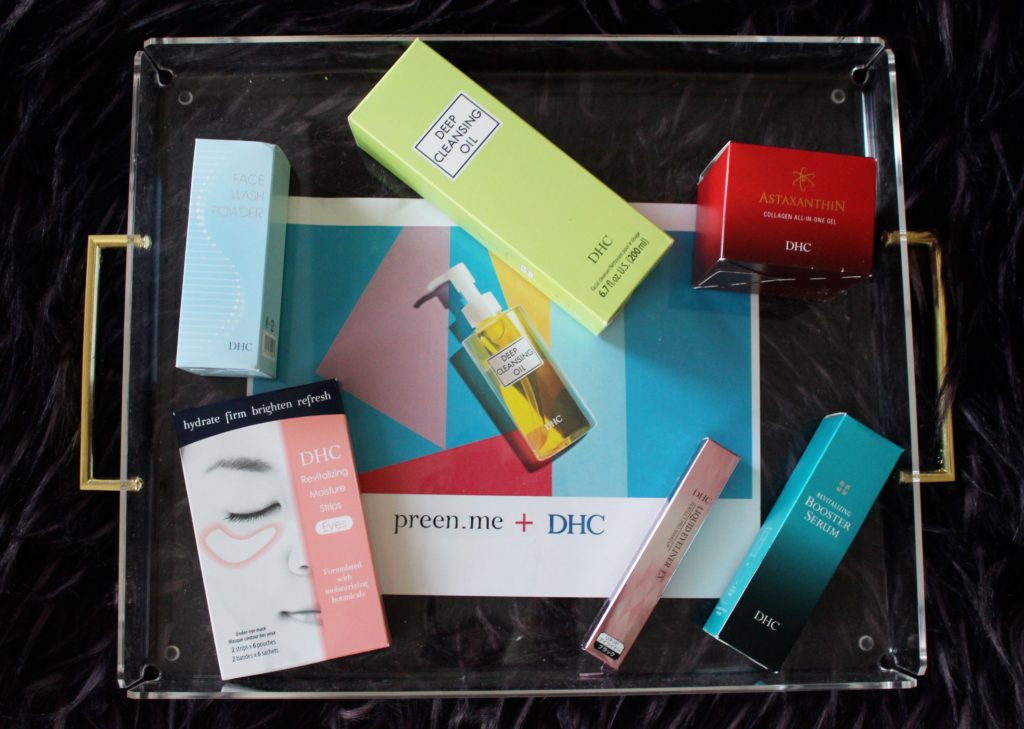 What I'm Using:
DHC Eyeliner EX
DHC Face Wash Powder
DHC Foaming Mesh
DHC Revitalizing Booster Serum
DHC Astaxanthin Collagen All-In-One Gel