Most of my Mommy and Me Monday posts are fashion related. Since I began the Keto diet and focused more on my health, I decided to do a post related to fitness. Exercising can be monotonous so I like to mix it up when I can. In my search for a new way to exercise that could include McKenna, I discovered an exercise app called Aaptiv.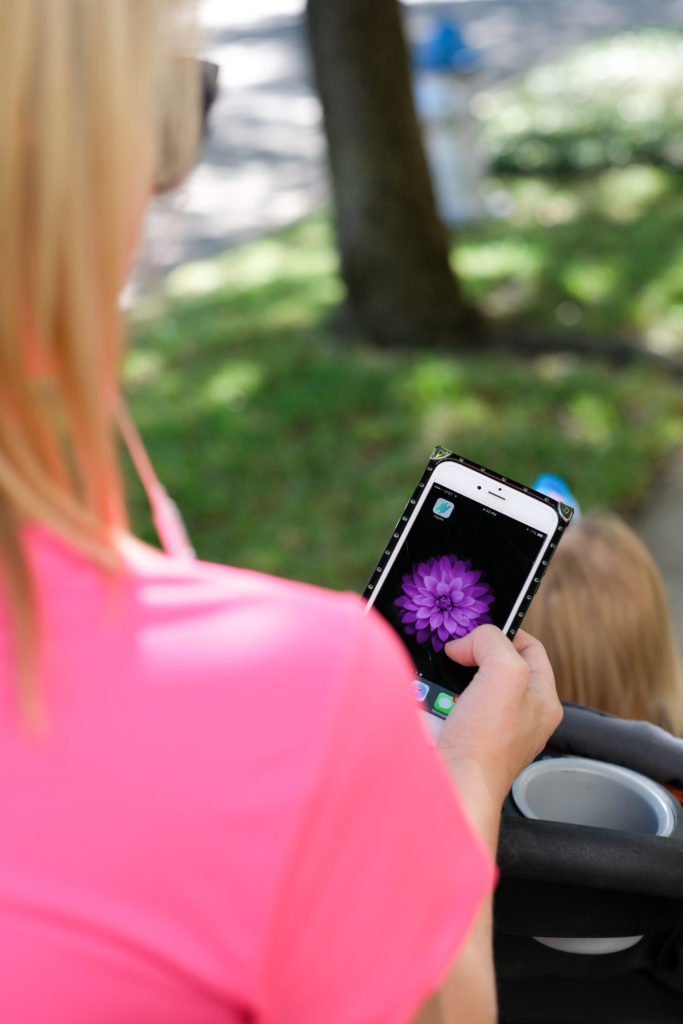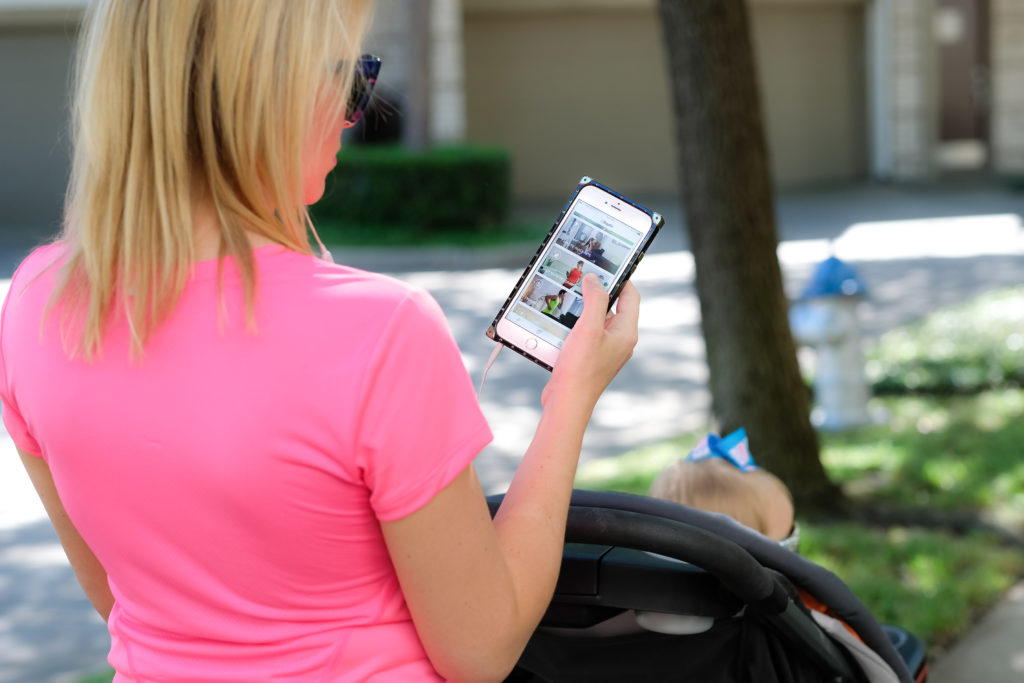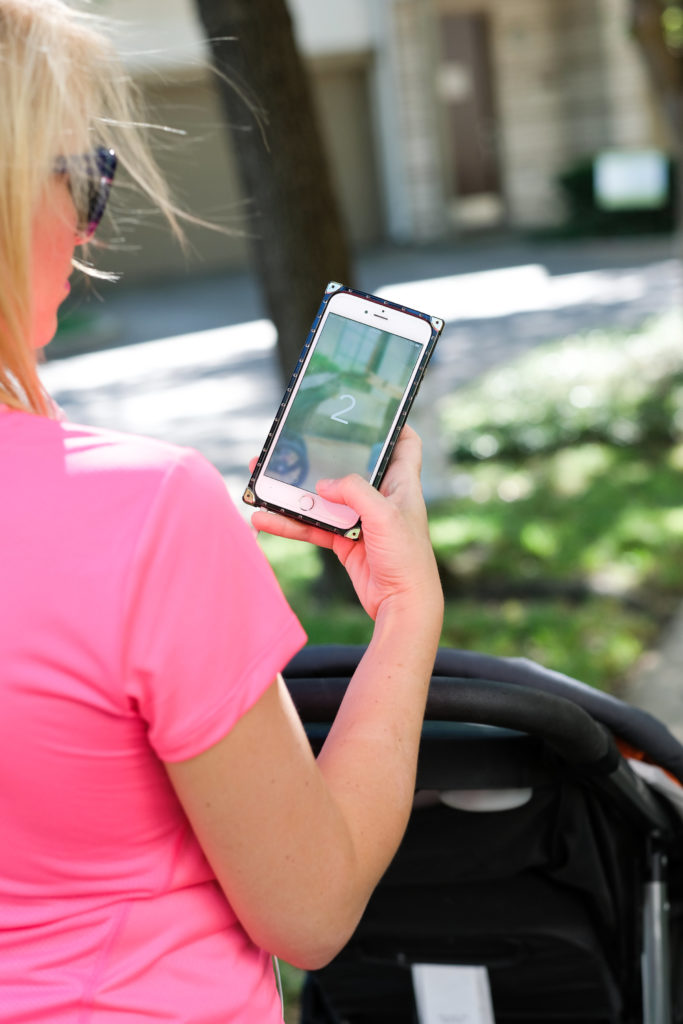 Aaptiv has several different types of workouts from training for a marathon, elliptical workouts, to maternity and post maternity workouts. Real personal trainers synced with music playlists are available 24/7 from the comfort of your home or on the go. The maternity workouts are split up by trimesters so there are three in total. There is also a whole category devoted to stroller workouts. Since I am not currently pregnant I decided to try some of the stroller workouts. The app states you don't need a jogging stroller to do the workouts, but I have one so I used it. The best part about this workout is that I don't need a babysitter. McKenna and our dog Romy, got to come along for my workout. They both seemed to enjoy it or at least they like watching me sweat. 🙂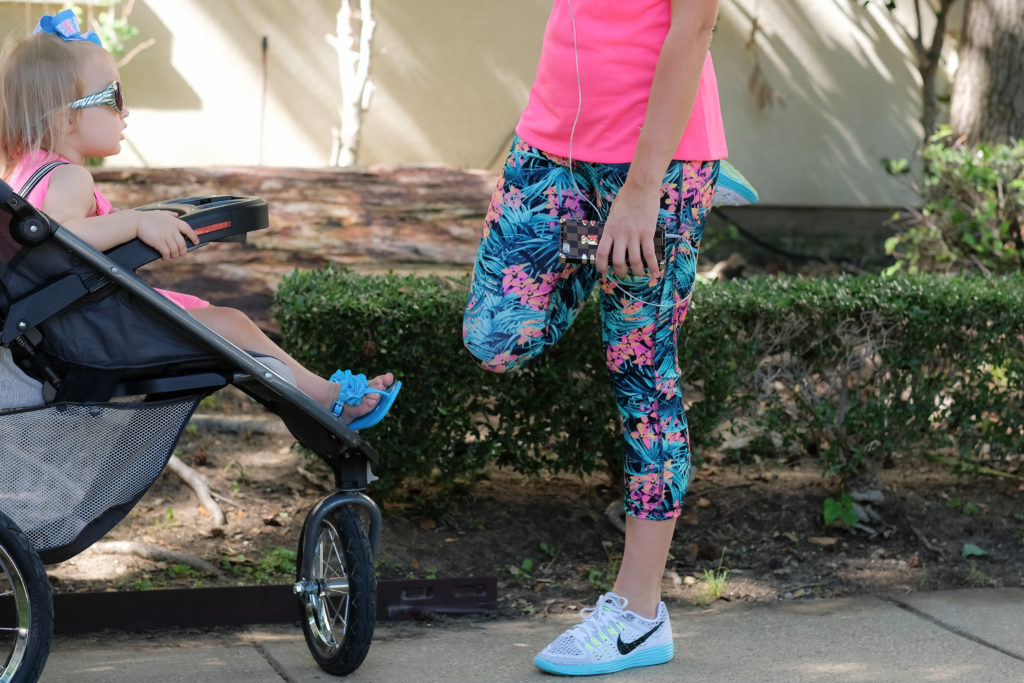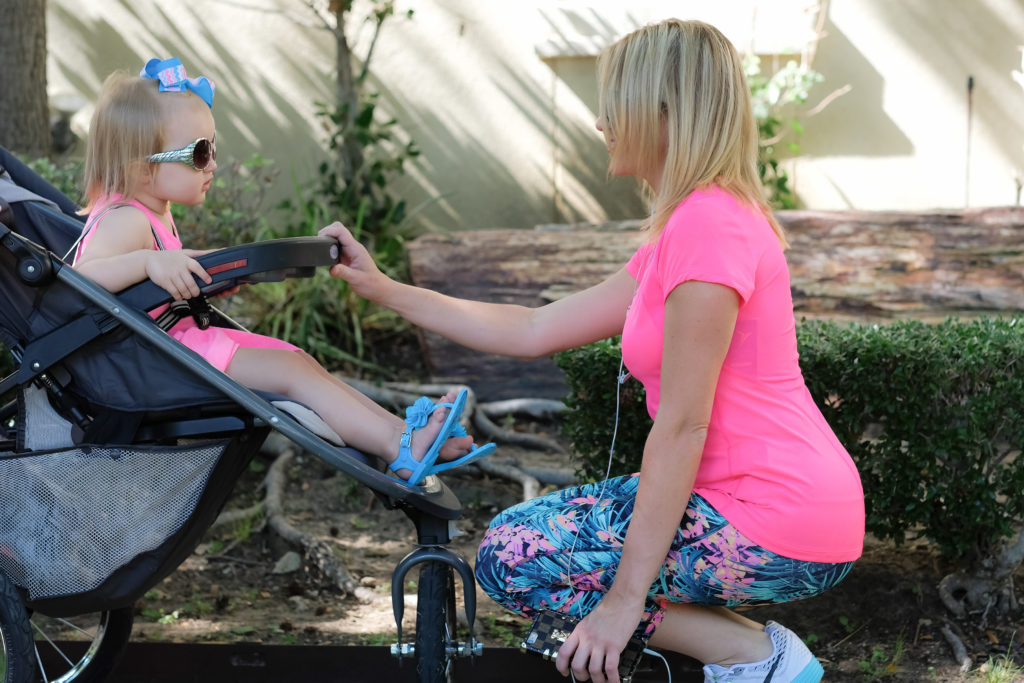 The workouts range from 20-30 minutes long. They are designed to help you heal and strengthen your body post pregnancy. My favorite stroller workout was "Everyday We are Stroller-ing ". Once you finish your workout the app tells you your stats including how long you worked out and how many calories you burned. You can also see your workout history and rate each workout once you have completed it. If you are like me and have a tendency to forget to workout you can even set yourself a reminder to workout from the app.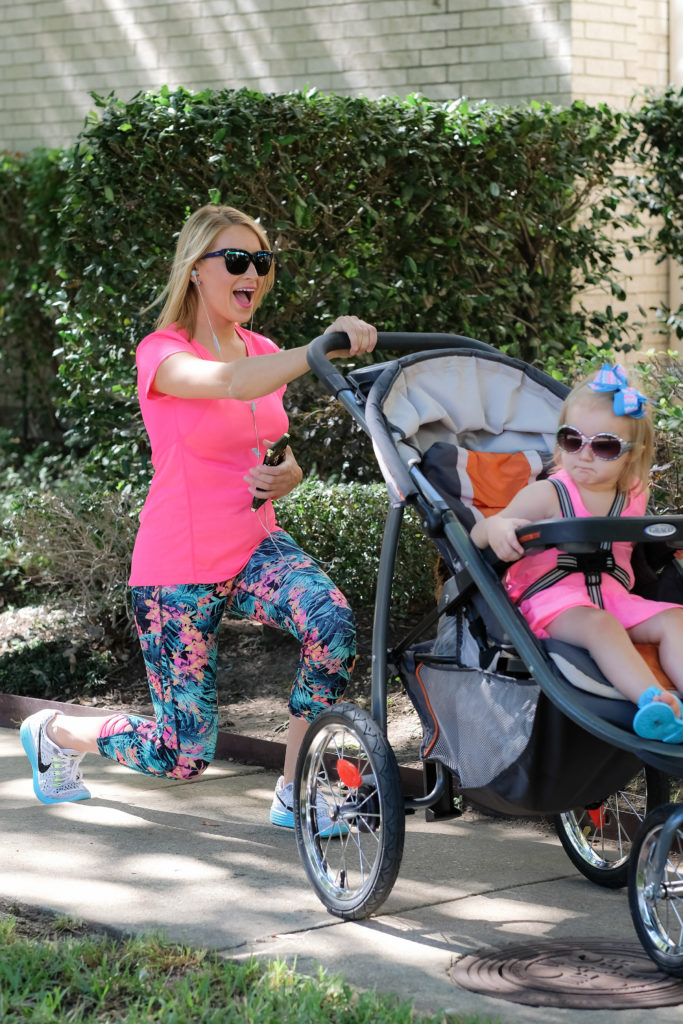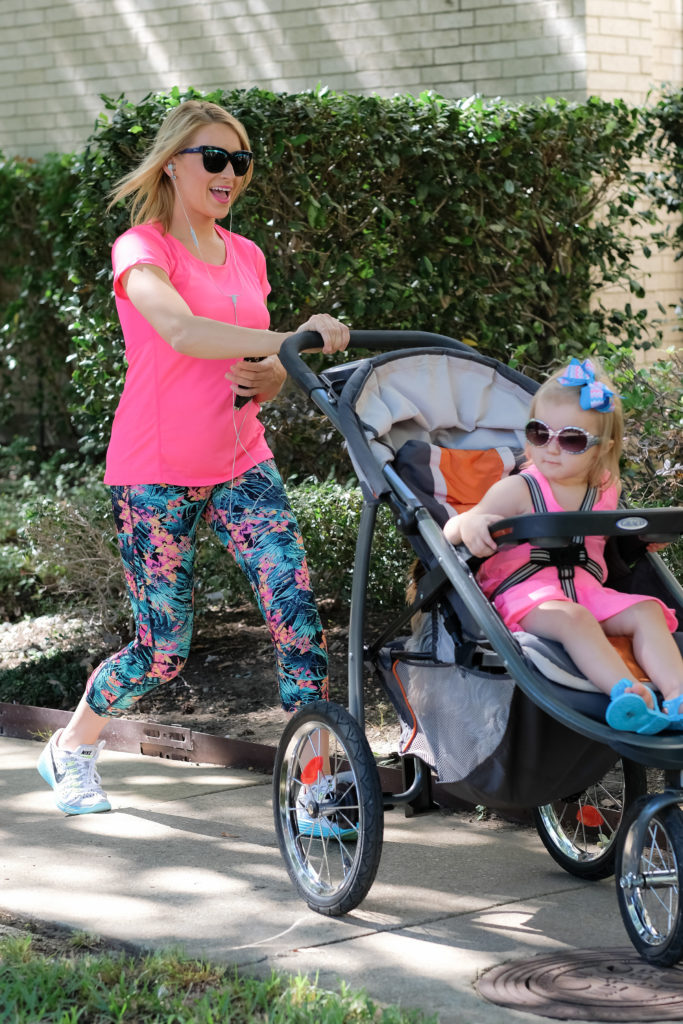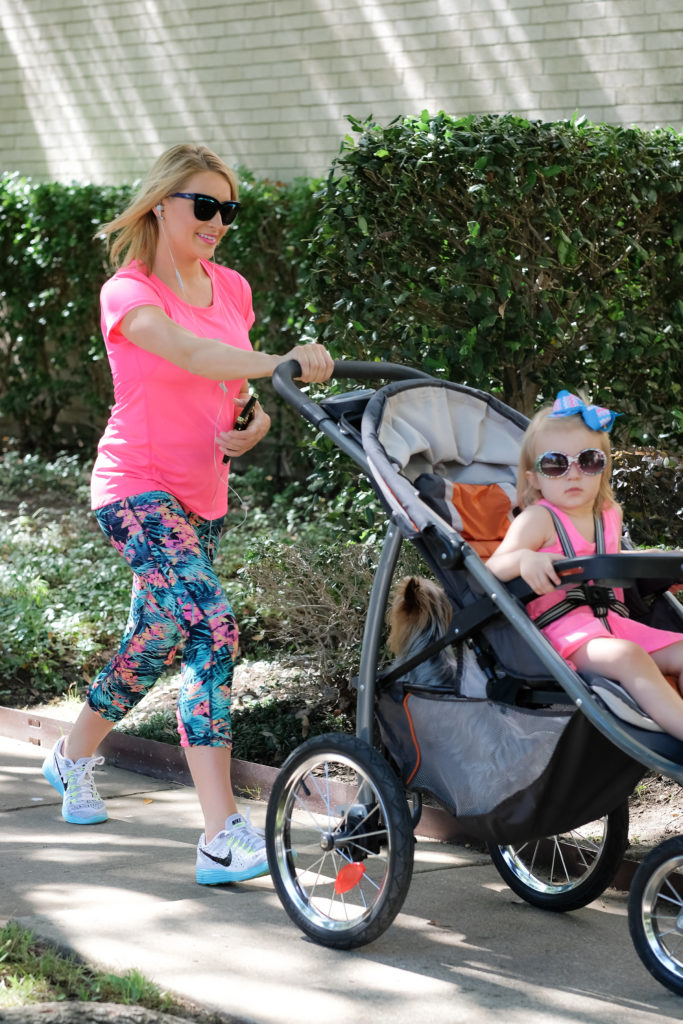 A membership to Aaptiv is $9.99/month. Right now you can get 30 days of unlimited classes free by using the Promo code: BSTRONG.
What I'm Wearing:
Pink Top
Palm Print Capris
Nike Tennis Shoes (similar)
Bose Headphones
Dior Sunglasses
What McKenna is Wearing:
Pink Dress
Jogging Stroller
Photography by: Luisa's Secret