This shop has been compensated by Collective Bias, Inc. and its advertiser. All opinions are mine alone. #EggoWaffleBar #CollectiveBias
So if you are like me, you probably like waffles. Growing up I remember the "Leggo My Eggo" commercials and that slogan still gets used today. When I found out that Kellogg's Eggo Waffles is traveling around the country to over 200 Walmart's until September with an Eggo Waffle Bar food truck, I was excited to check it out. Last weekend I got the chance to visit the Eggo Waffle Bar truck, at my local Walmart in Dallas, TX. You can find a Eggo Waffle Truck event at a Walmart near you using this link.
While I was there I got to create my own waffle topped with various selections that the food truck had to offer. I decided to go with something sweet, so I chose to top my Eggo Homestyle Waffle with Breyers® Natural Vanilla Ice Cream, M&M'S® Minis Milk Chocolate Candies, Reddi-wip®, and Smucker's Hot Fudge Spoonable Ice Cream Topping. It was such a tasty treat! After leaving the Eggo Waffle Bar Truck, I got some inspiration to create my own Eggo Waffle Bar.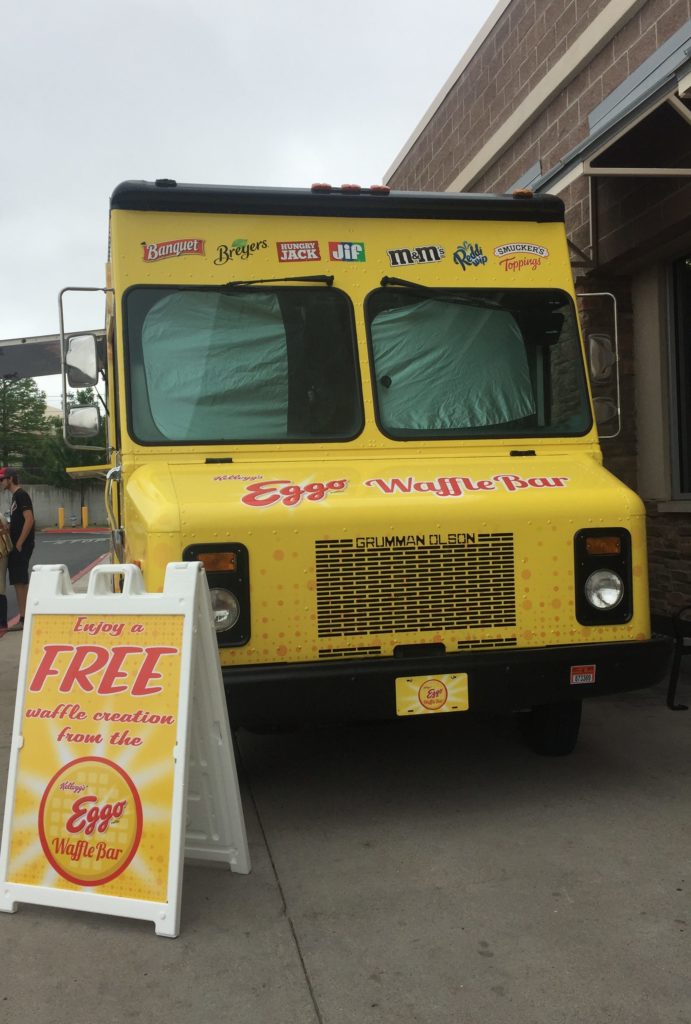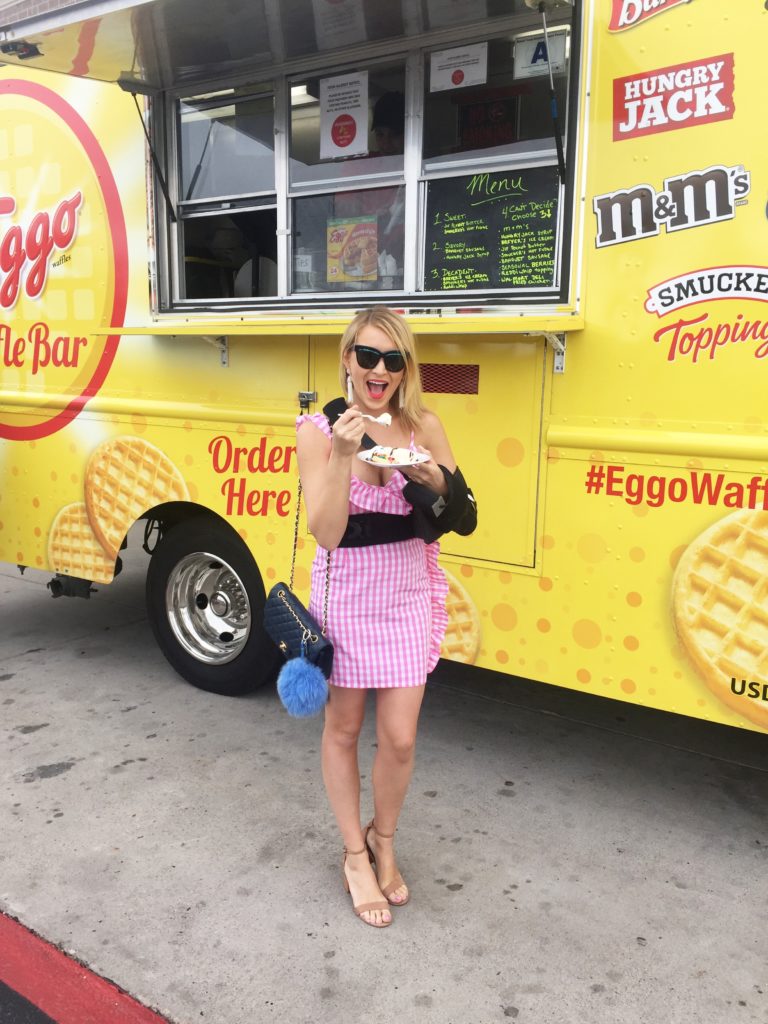 Since I am a huge fan of brunch, I decided to do a twist on a brunch classic, Eggs Benedict. I created my own Eggs Benedict Eggo Waffle Bar. This waffle bar would be perfect for a shower or a Memorial Day party! There are so many possibilities!
While at Wamart I picked up the following to create my Waffle Bar:
Kellogg's® Eggo® Homestyle Waffles
Kellogg's® Eggo® Thick & Fluffy Original Waffles
Banquet® Brown'N Serve™ Original Sausage Links
Hungry Jack® Original Syrup
I also picked up a lemon, some seasonal berries, butter, mayonnaise, and eggs.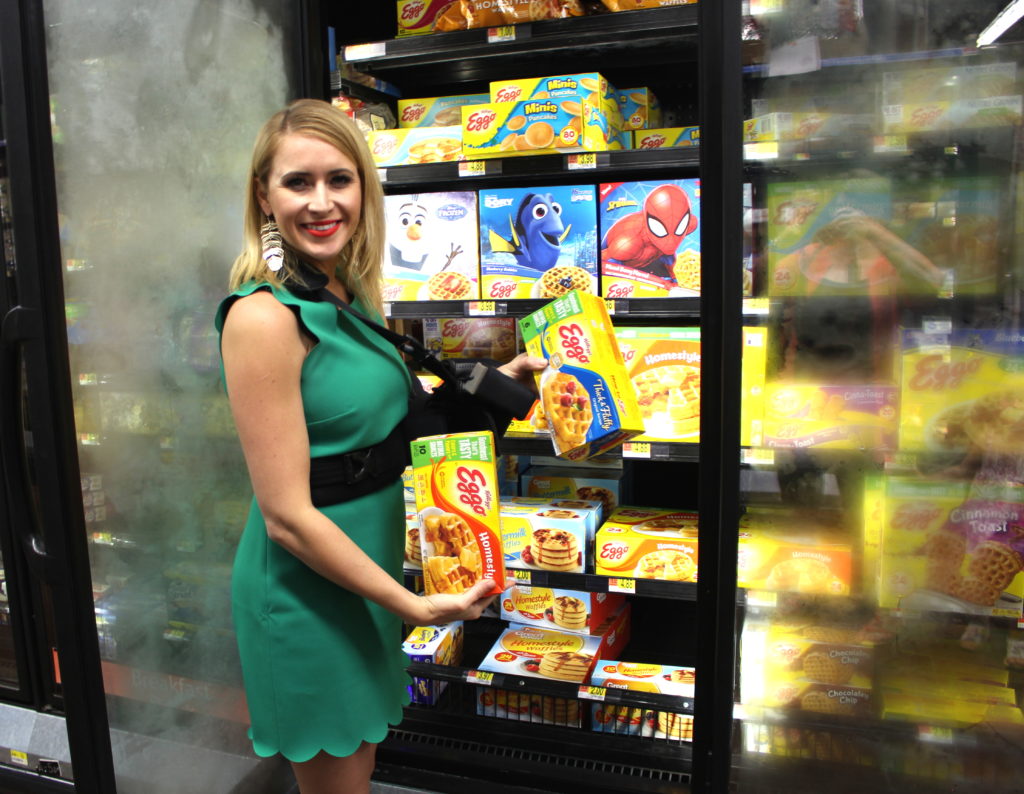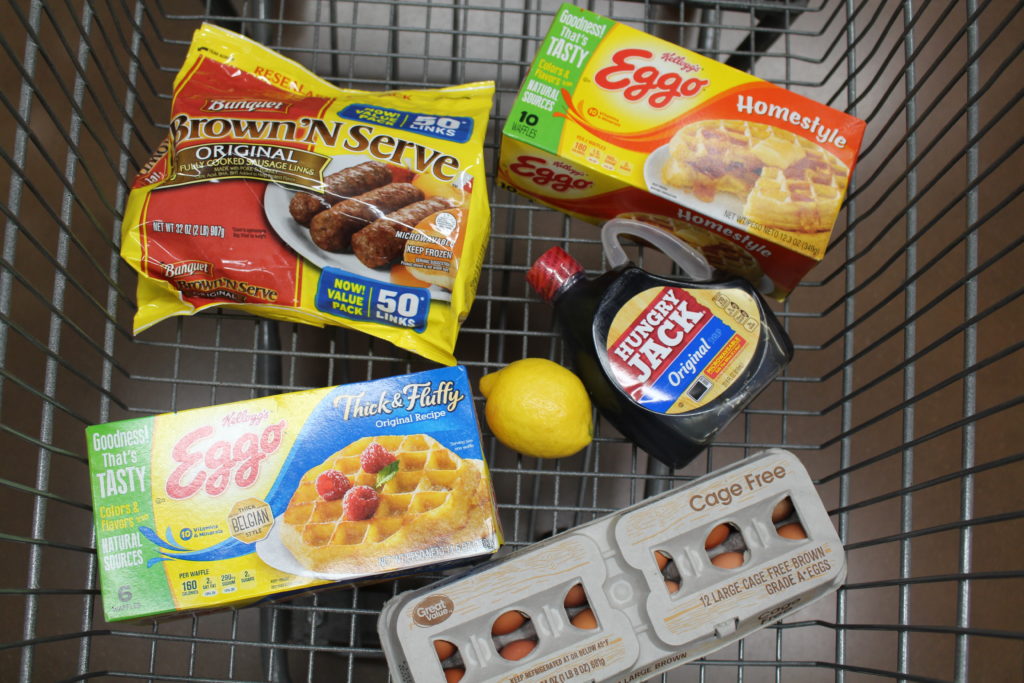 Delicious News! Eggo waffles now have no artificial flavors and colors from natural sources.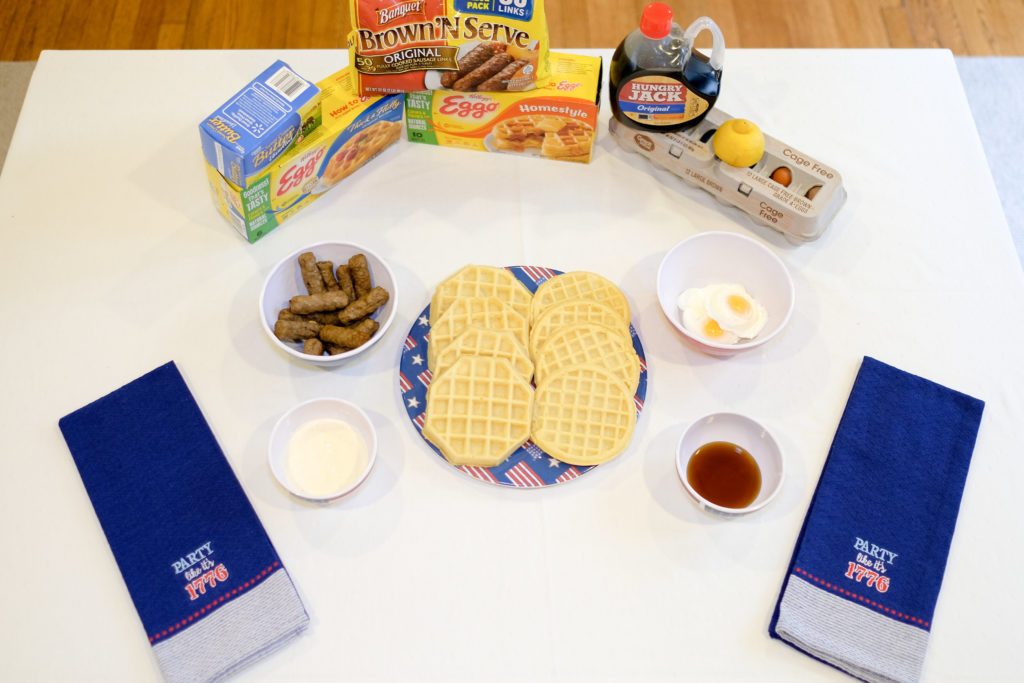 The first step to create the Waffle Bar included toasting the waffles.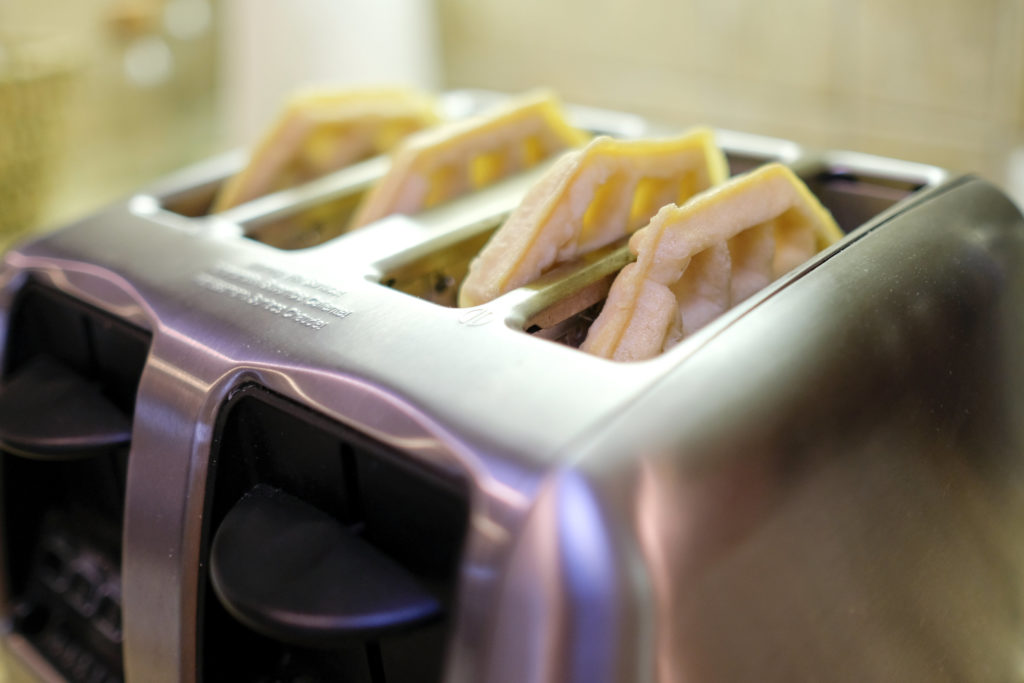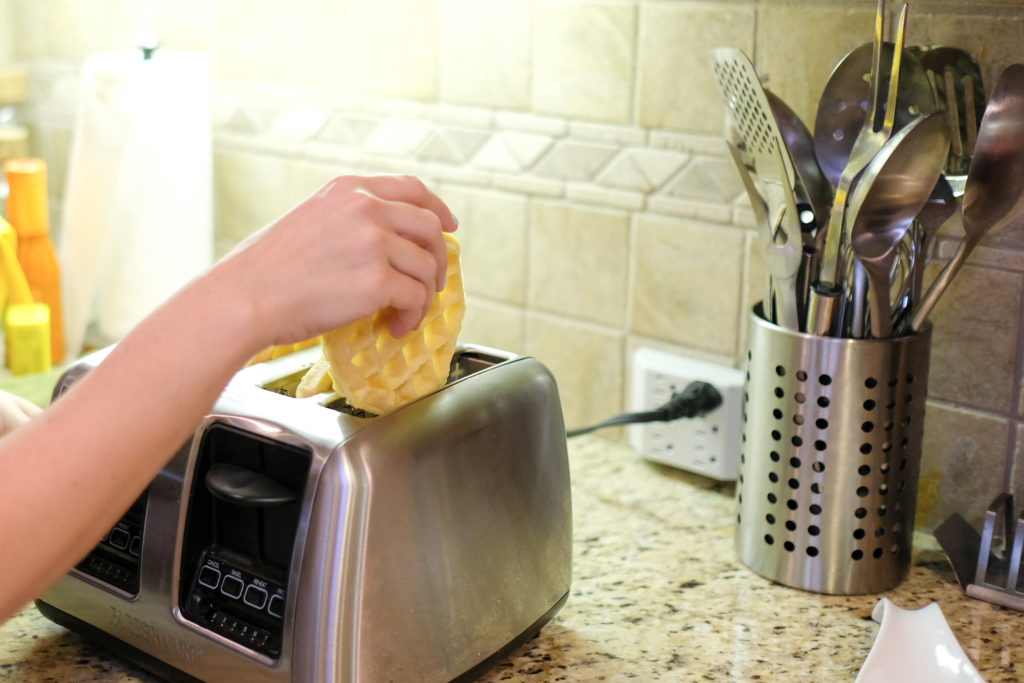 Then I cooked the Banquet® Brown'N Serve™ Original Sausage Links on the stove top.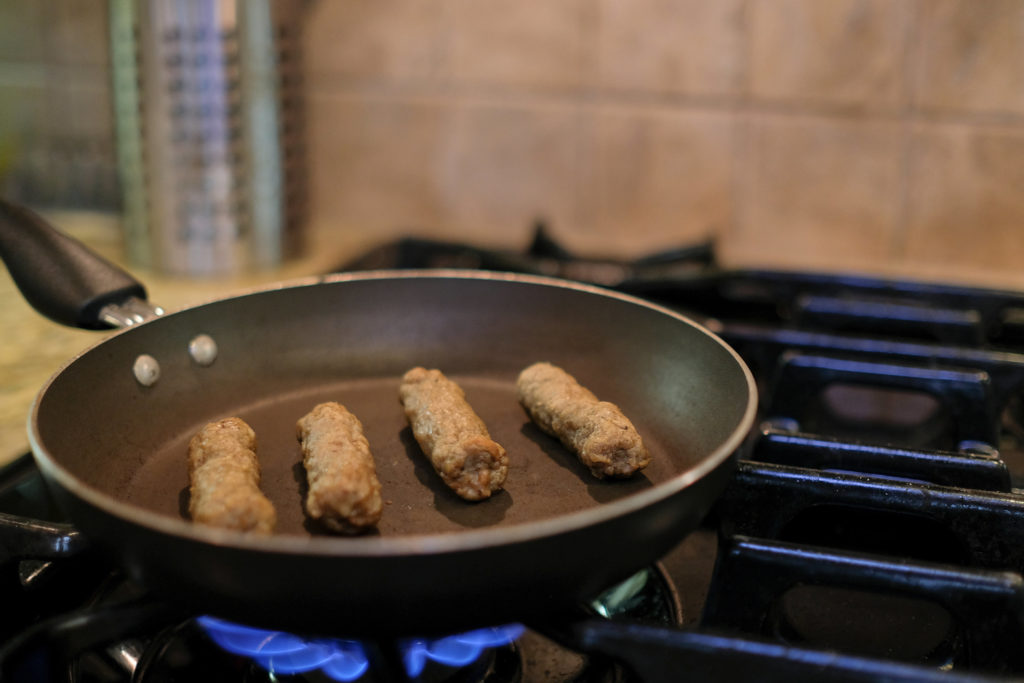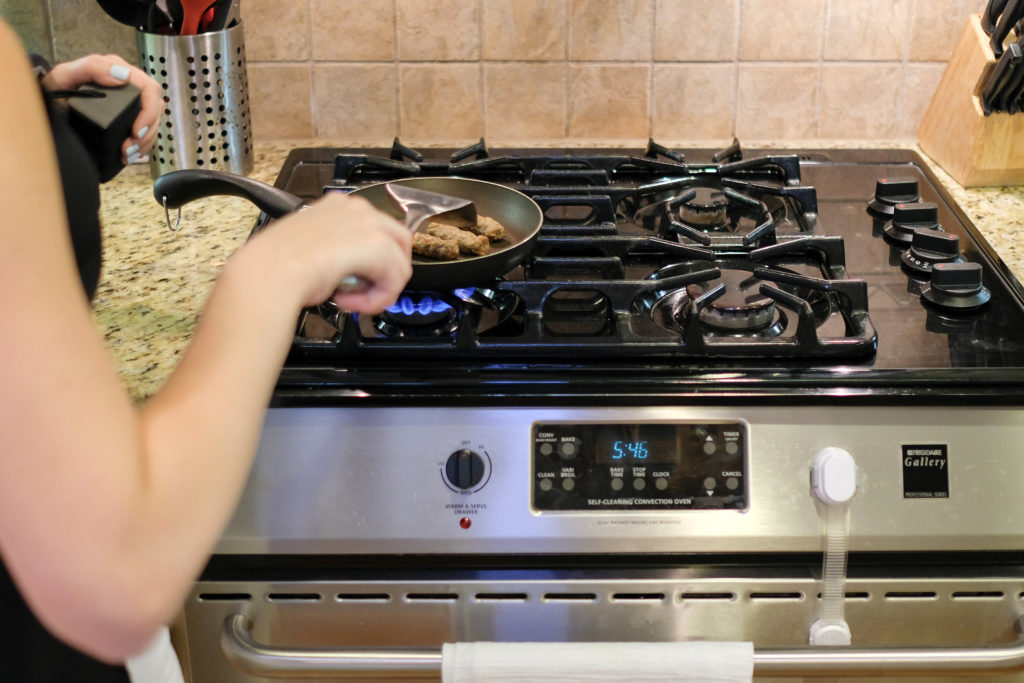 And poached some eggs.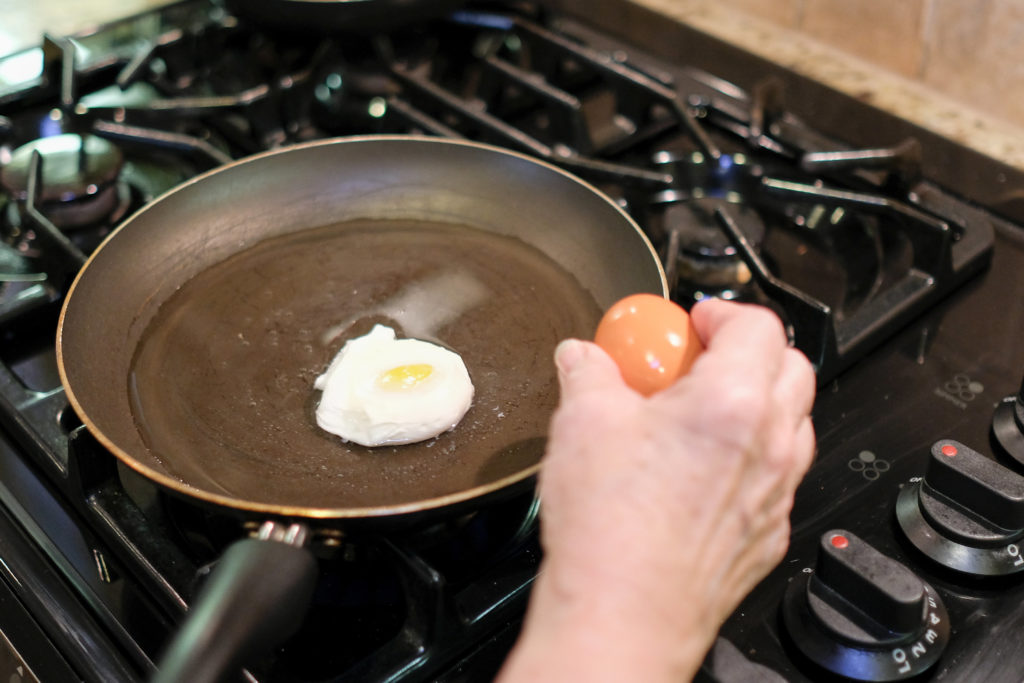 I used the mayonnaise, butter, and lemon to create the Hollandaise sauce. Once my prep was complete, I put all ingredients in serving dishes.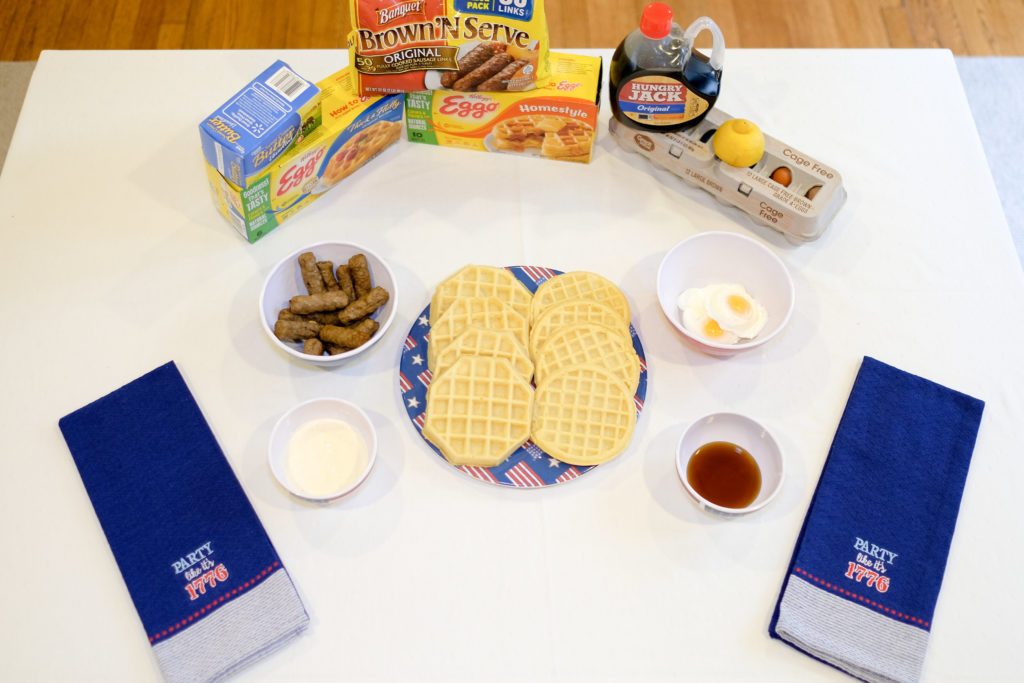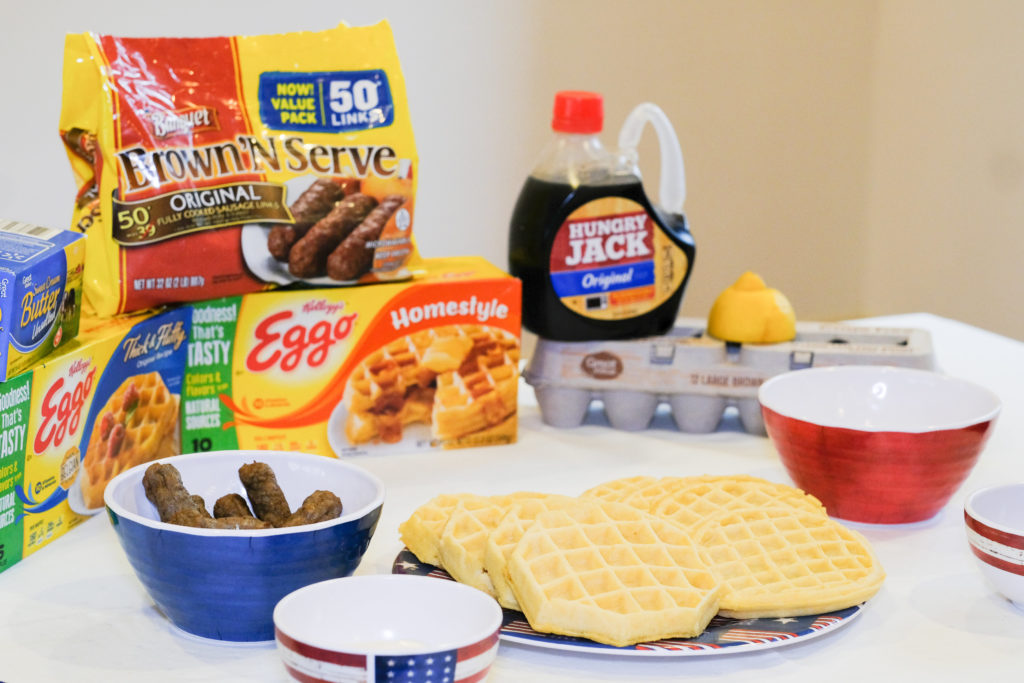 I made my Eggs Benedict by drizzling a 1/2 ounce of Hungry Jack Original Syrup on my plate, then placing one Eggo Homestyle Waffle on top of the syrup, and stacking four Banquet® Brown'N Serve™ Original Sausage Links on the waffle followed by one poached egg. To complete my stack, which is one serving size and 971 calories, I drizzled a 1/2 ounce of Hollandaise sauce on top and added a few raspberries and blackberries.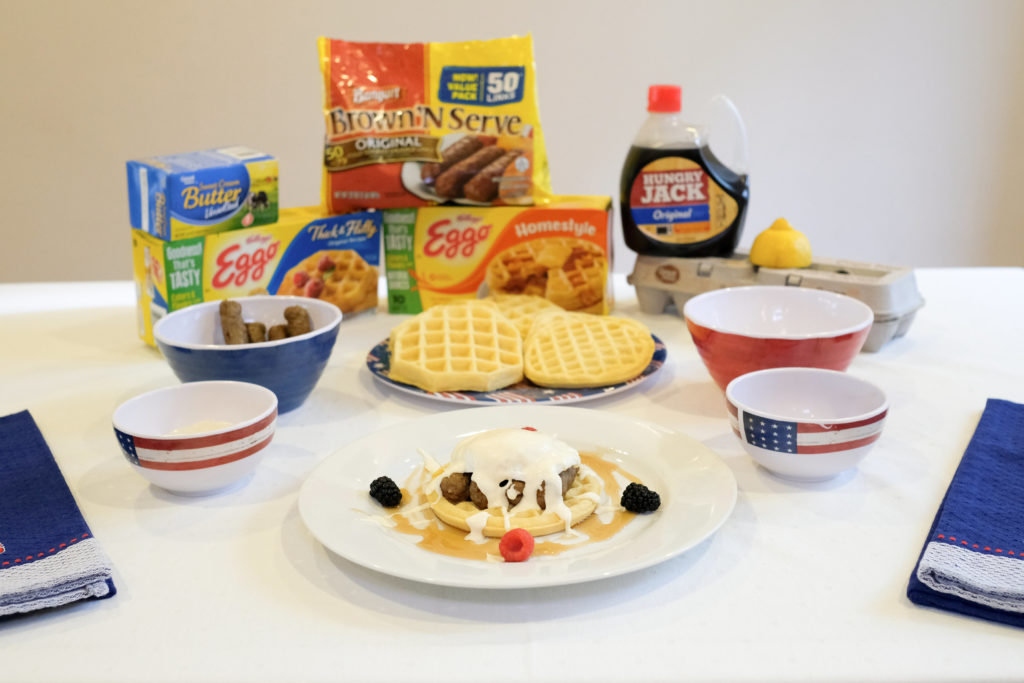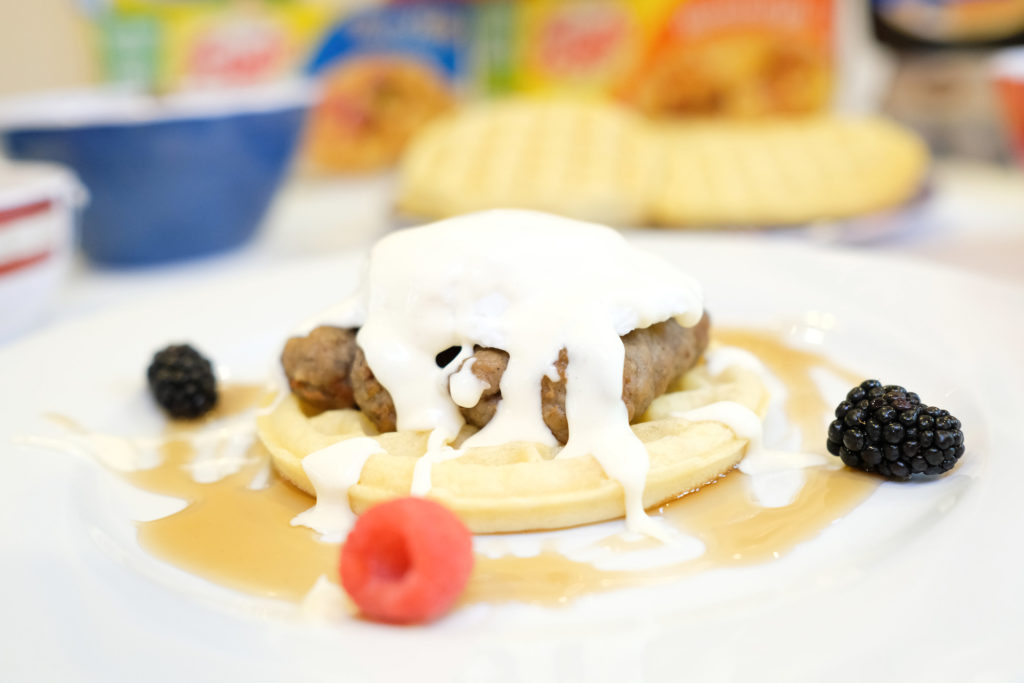 After my creation was complete I got to enjoy it! If you got to create your own Eggo Waffle Bar, what would you make?
Photography by Luisa's Secret