This is a Sponsored Post on behalf of Colman's Mustard – all opinions shared are my own. #ad #HotMessAround
Some like it hot and some like it hotter. Now that is summer, instead of cooling down, I am turning the heat up on my Southwest Coleslaw recipe with Colman's Mustard. This recipe was passed down to me from my grandmother, so what better way to enjoy it, than to make it and share it with her. Last week, I was lucky enough to have her in town for a visit, so she is officially making her debut on my blog! I call her Mimi; she is a wonderful grandmother to me, and an an even better cook.
Since we are from The South we like to have lots of spice in everything we eat. Keep in mind we like to enjoy our food too, so we don't make it too hot where it is not edible. This coleslaw is normally a little spicy but by adding jalapeños and Colman's Wet Mustard to the recipe we kick up the heat a notch.
This Southwest Coleslaw would be the perfect dish to take to your next Memorial Day Party or any summer party for that matter. It goes great with BBQ and it is definitely a party favorite.
This recipe has two key components—> the coleslaw mixture and the dressing.
Here is what you will need to make coleslaw:
4 cups chopped green cabbage
1 cup red cabbage chopped
1 can of Mexican corn drained
2 jalapeños seeded and membrane removed and chopped fine
1 cup of shredded cheddar cheese
1/4 cup red onion chopped fine
Next step is to the mix up the dressing. Here is what you will need to make the dressing:
3/4 cup ranch dressing
1 tsp. cumin
1 tsp. Colman's Mustard (Wet)
2 tbsp. lime juice
2 tbsp. chopped cilantro
First mix the salad, and then mix in the dressing. Then you are done, and it's time to enjoy! It's that easy!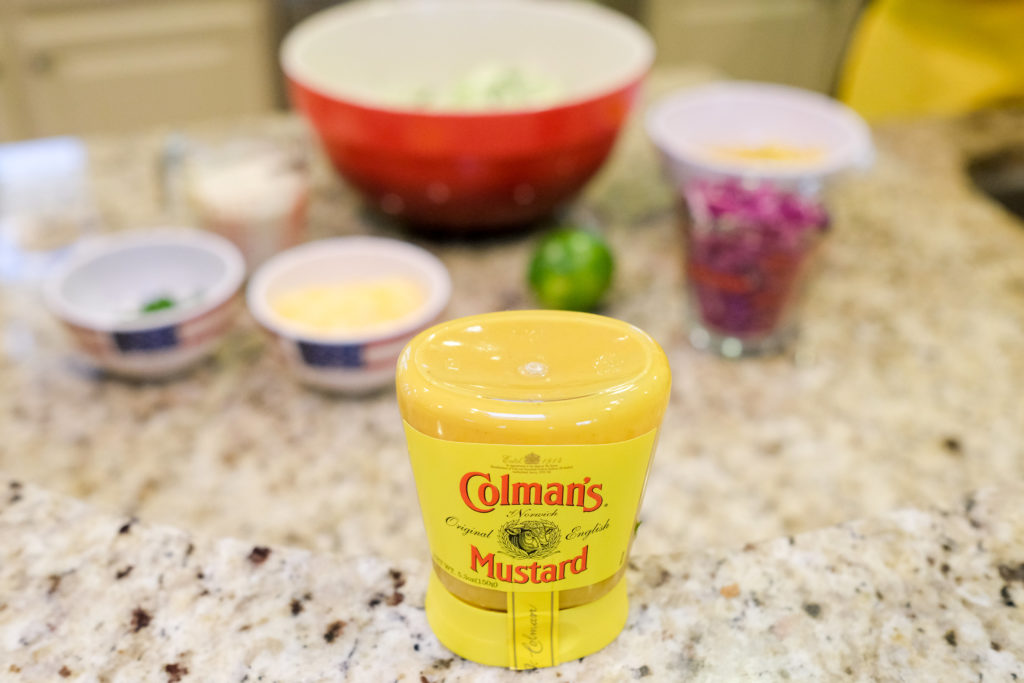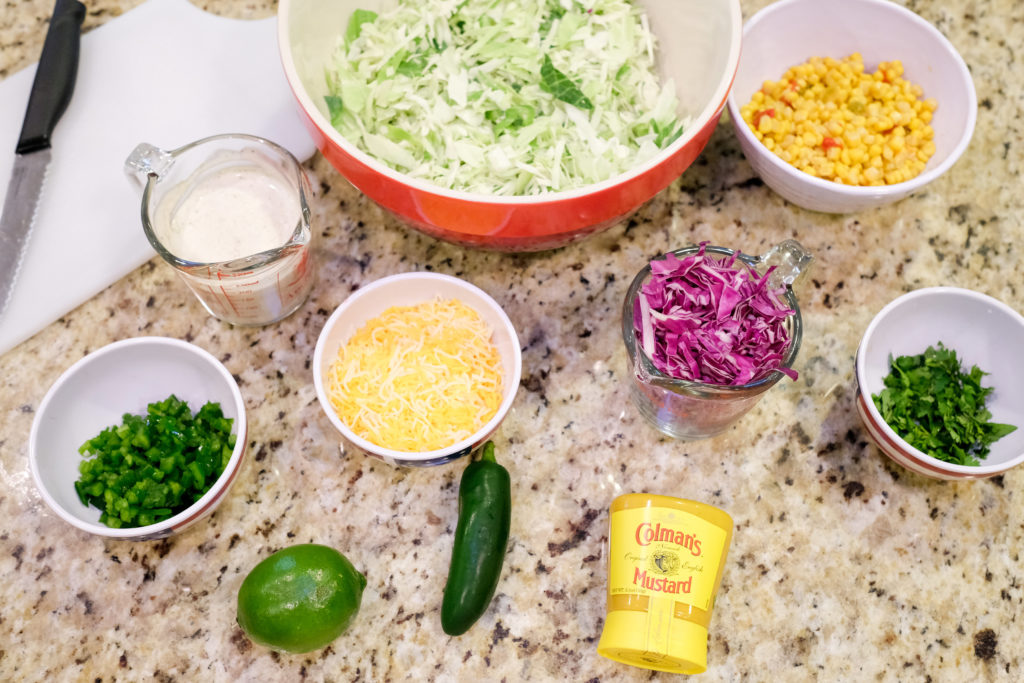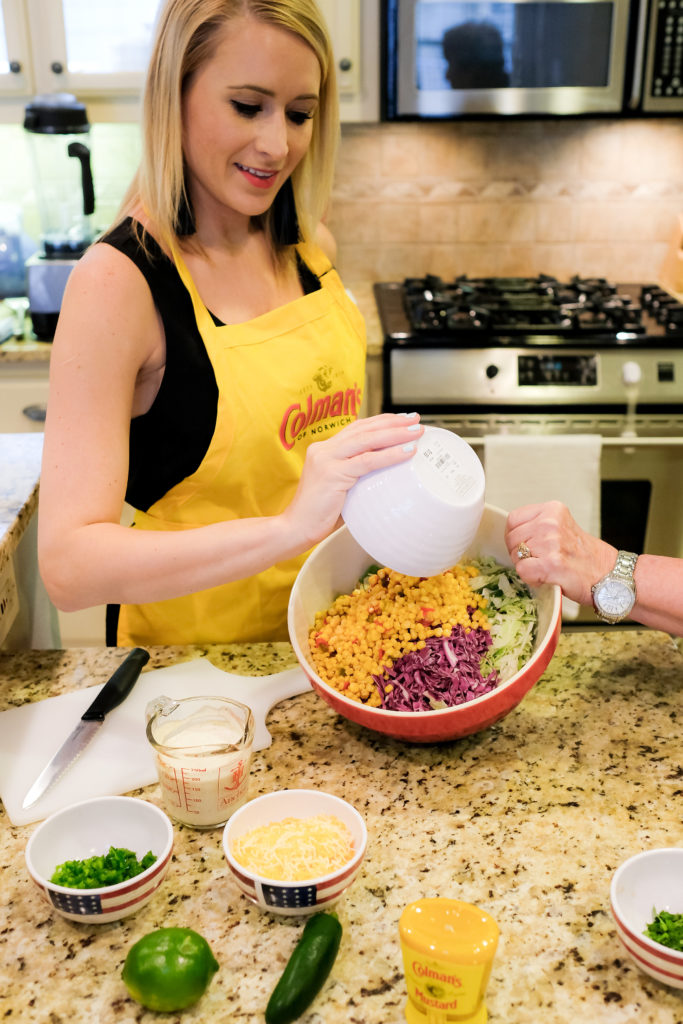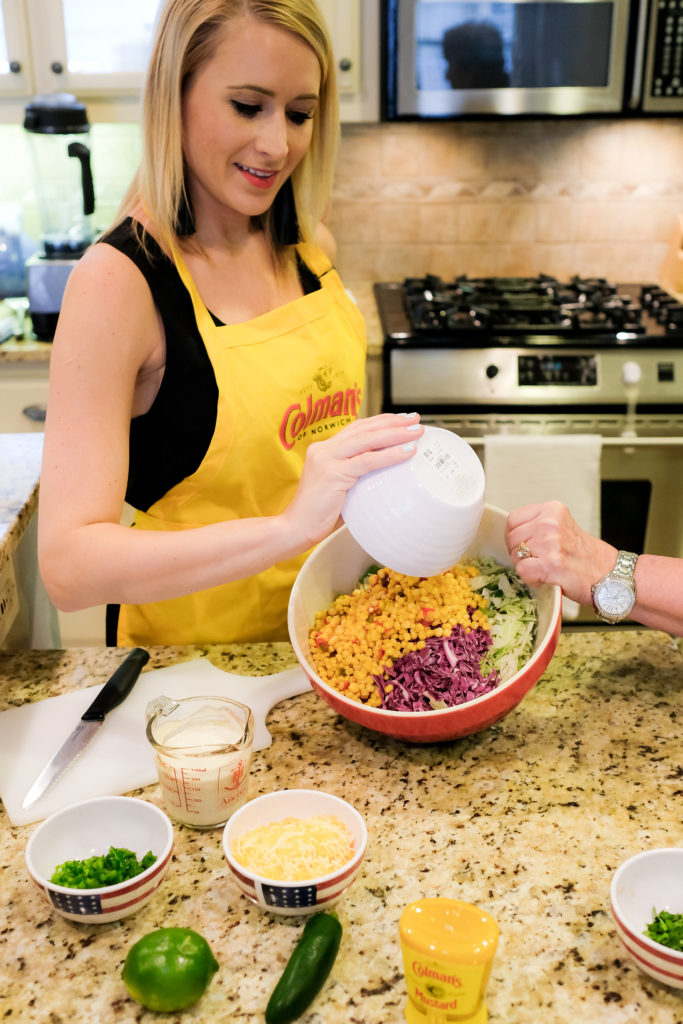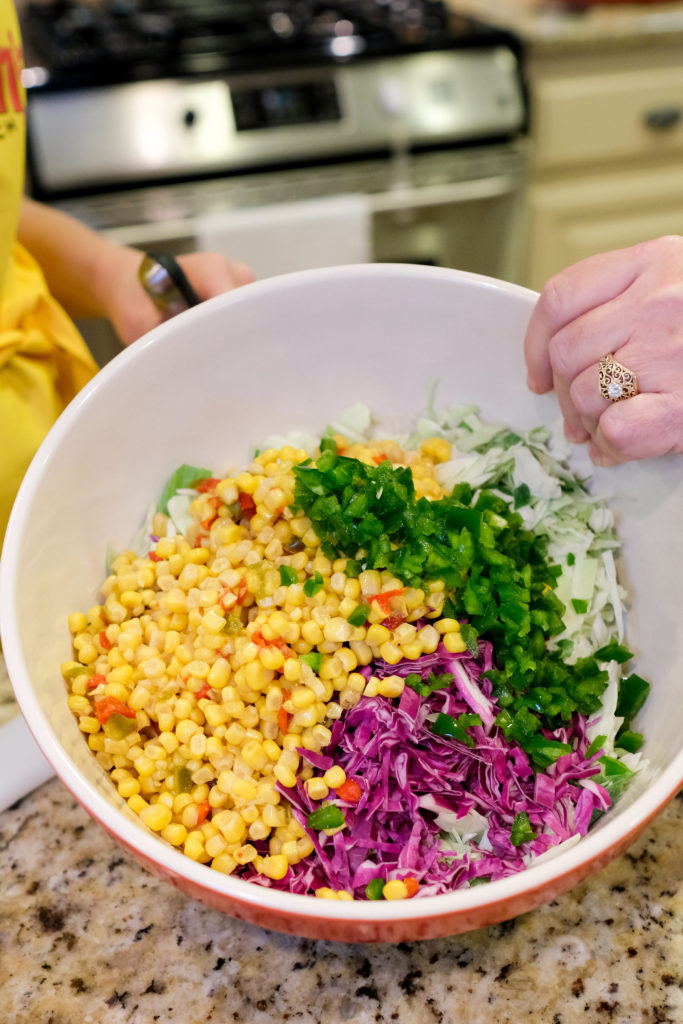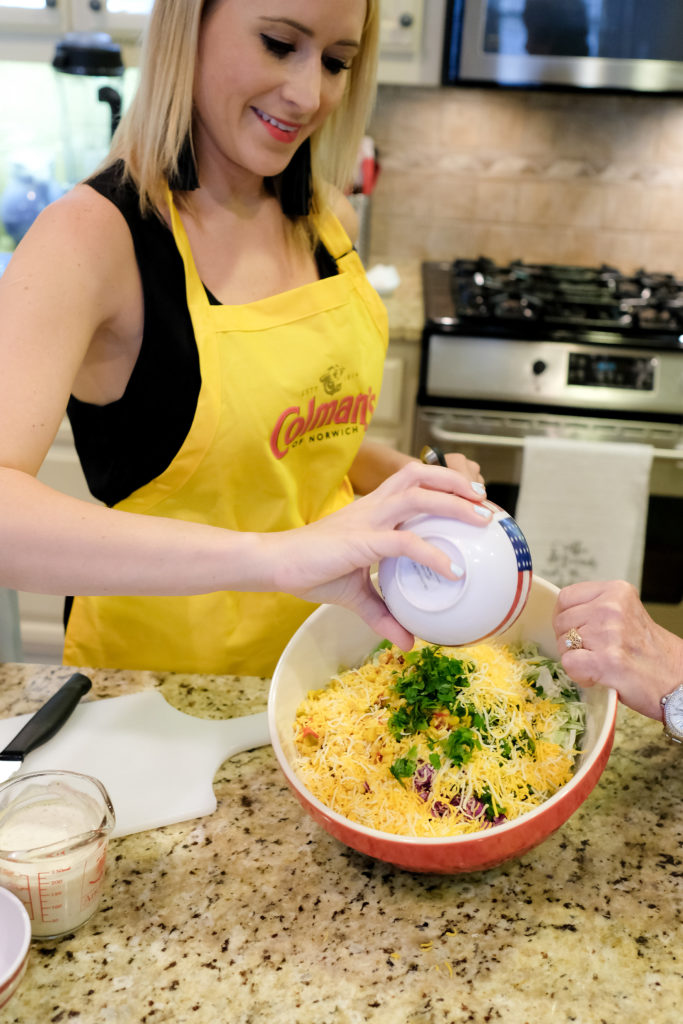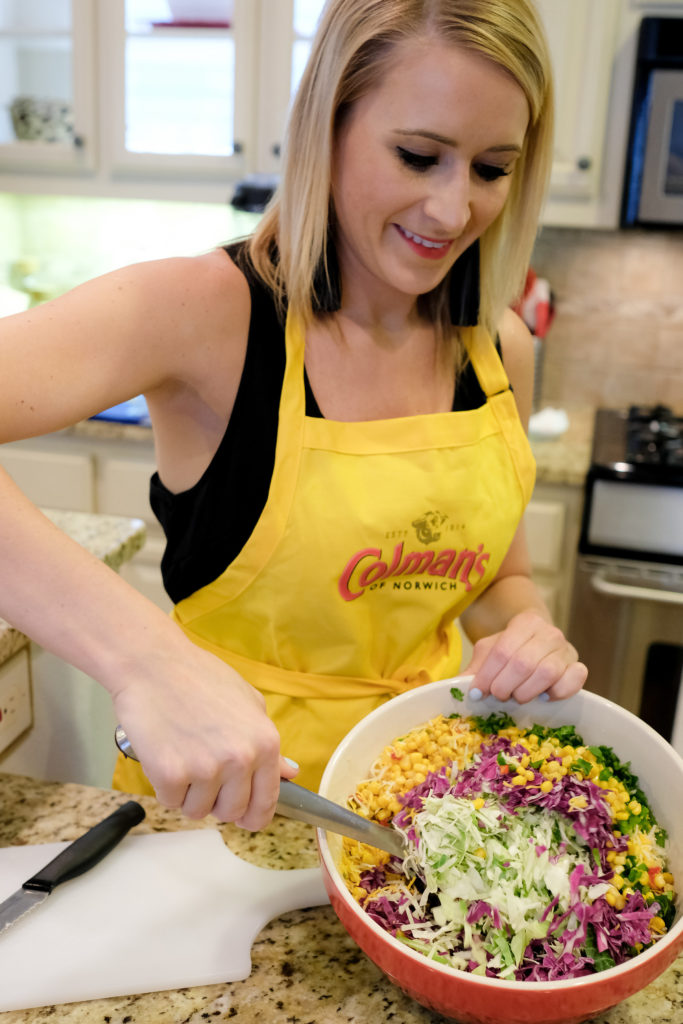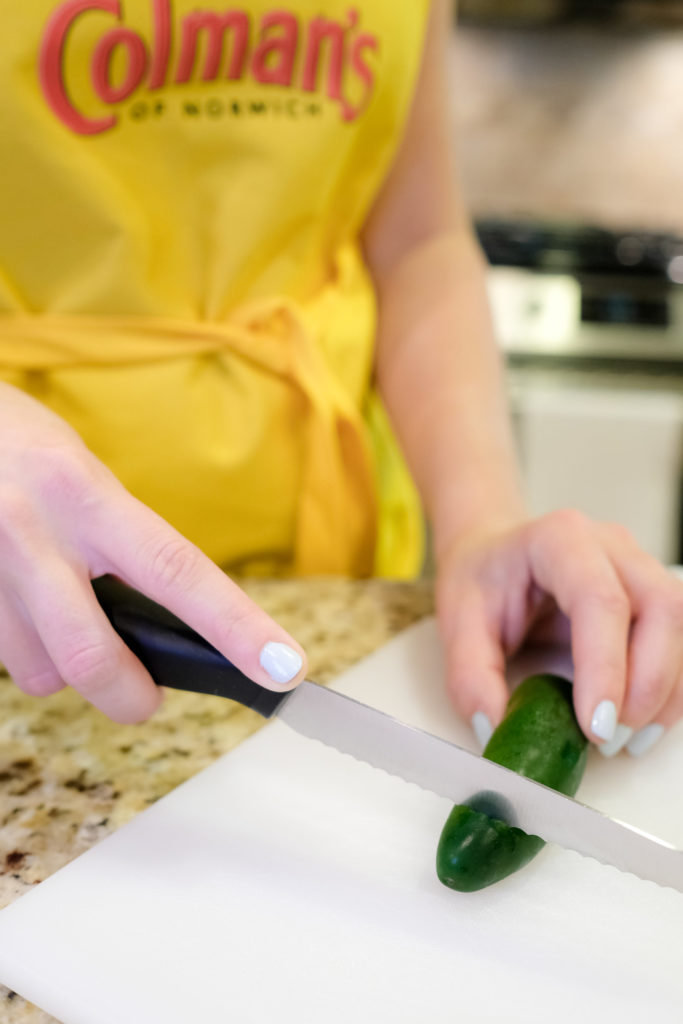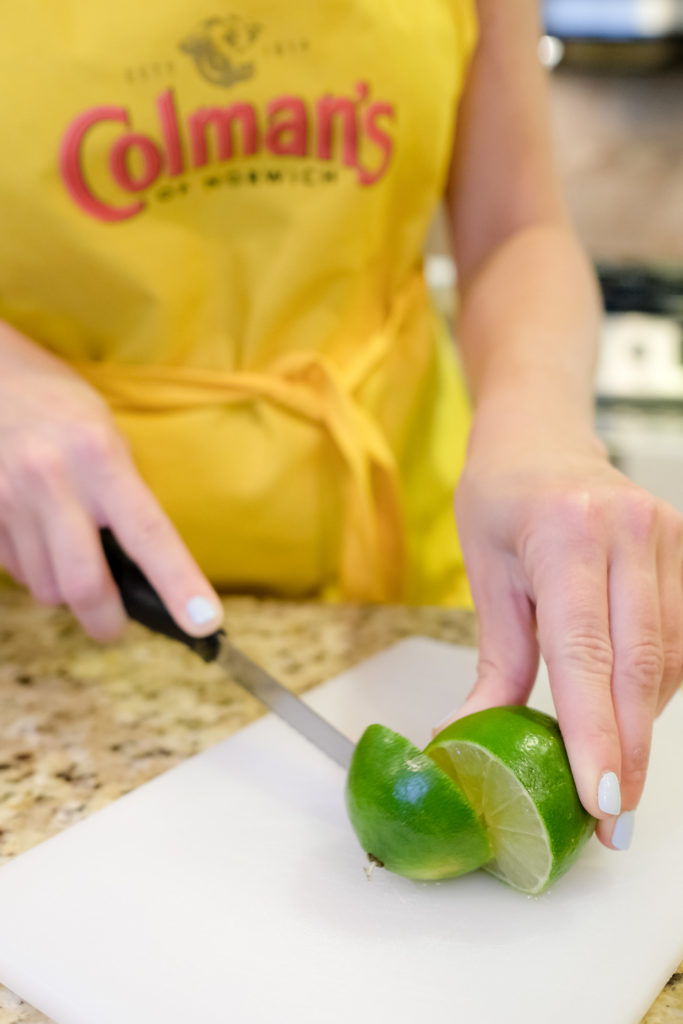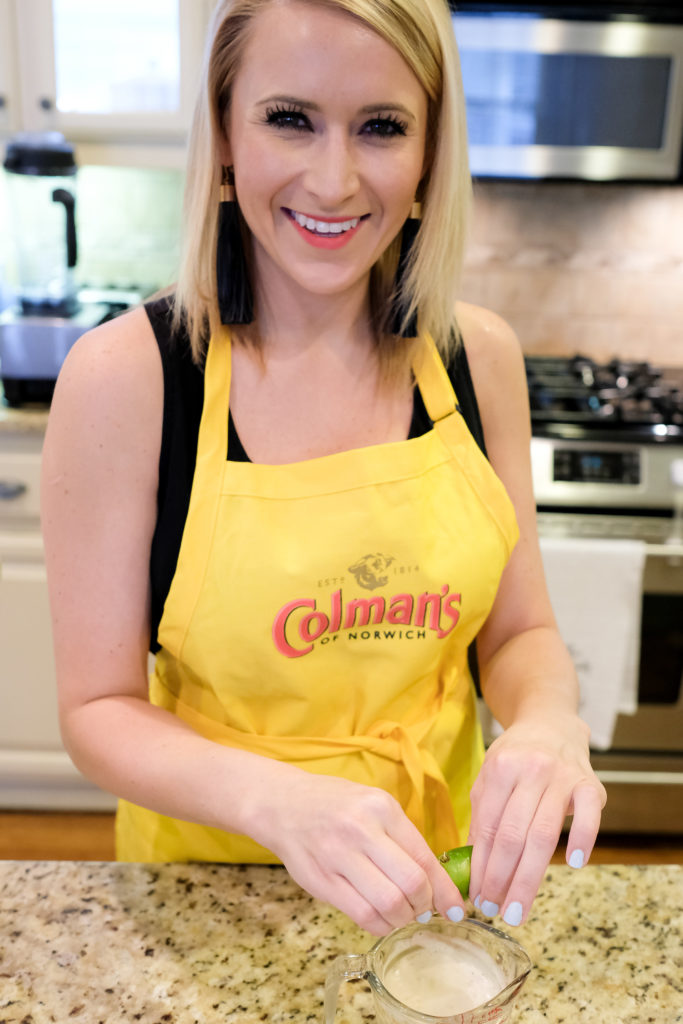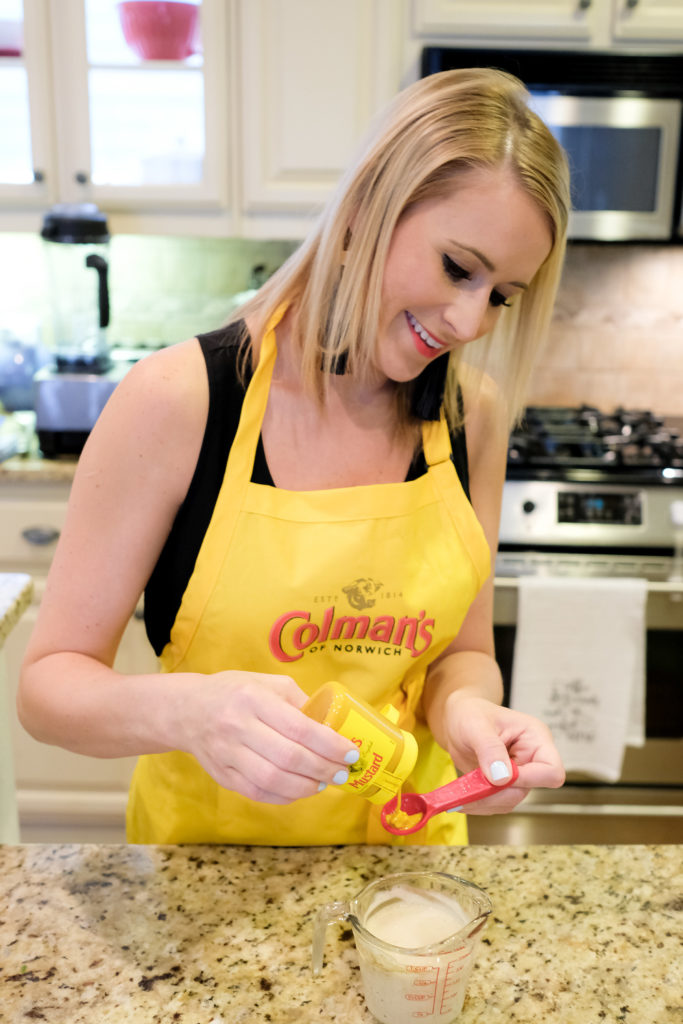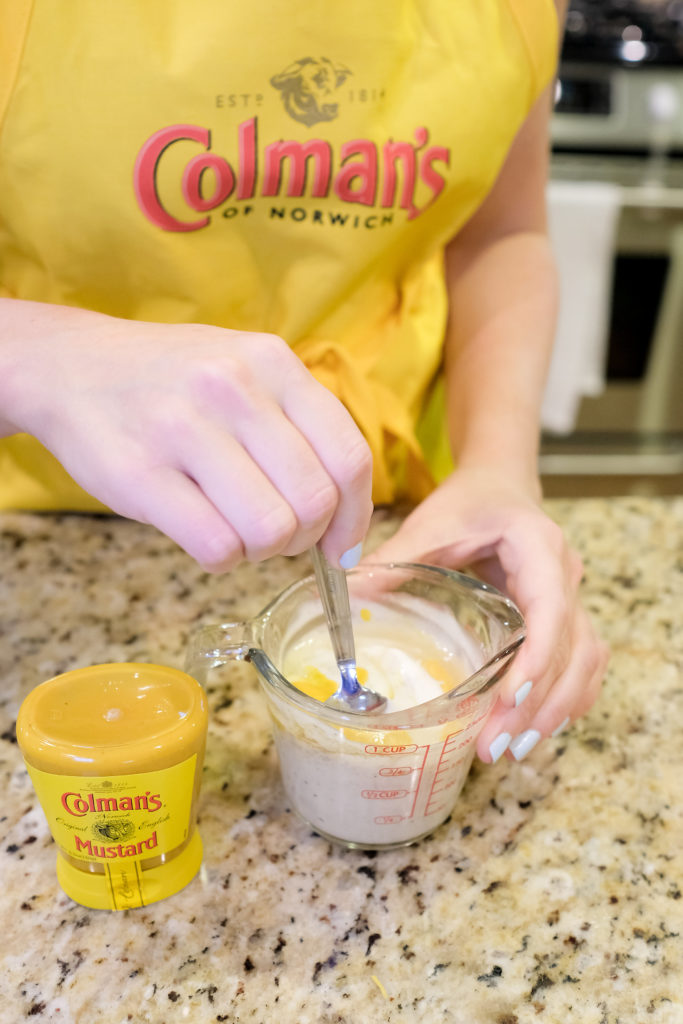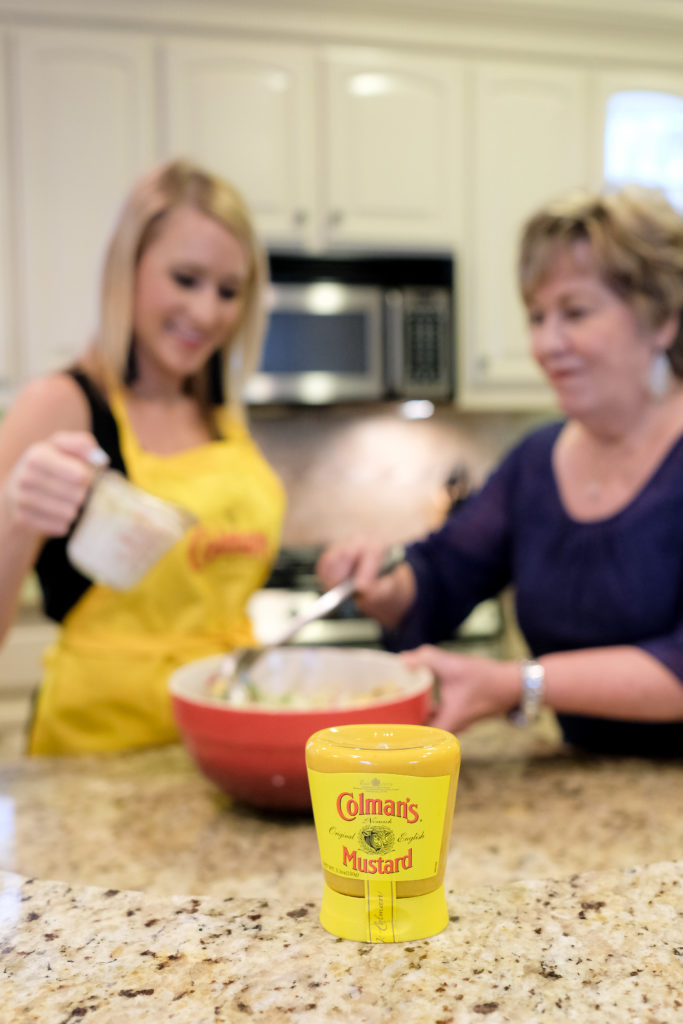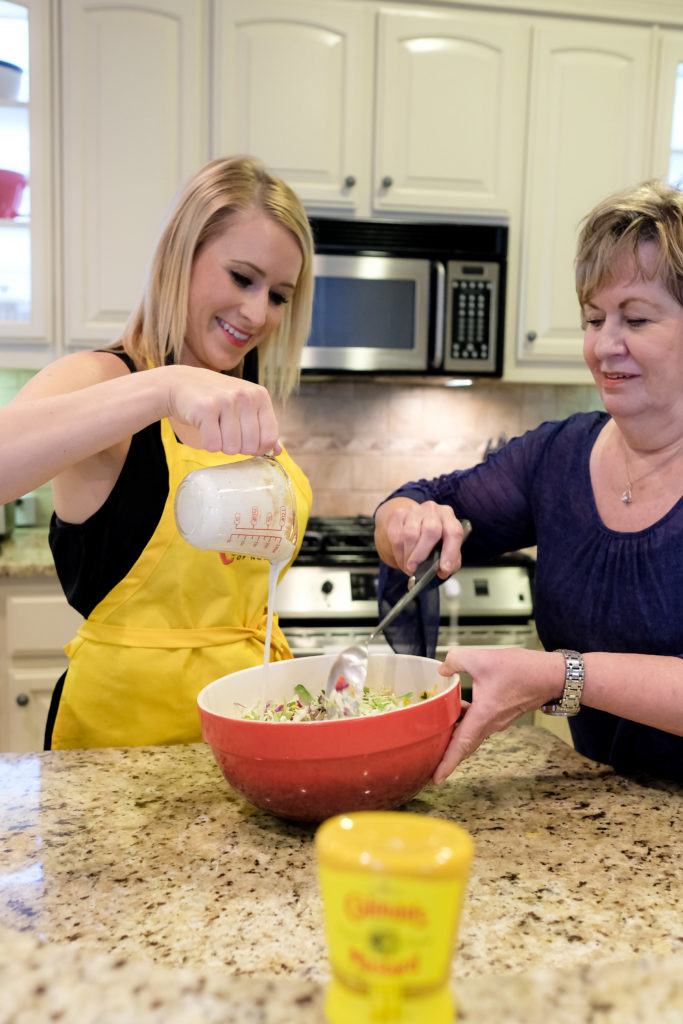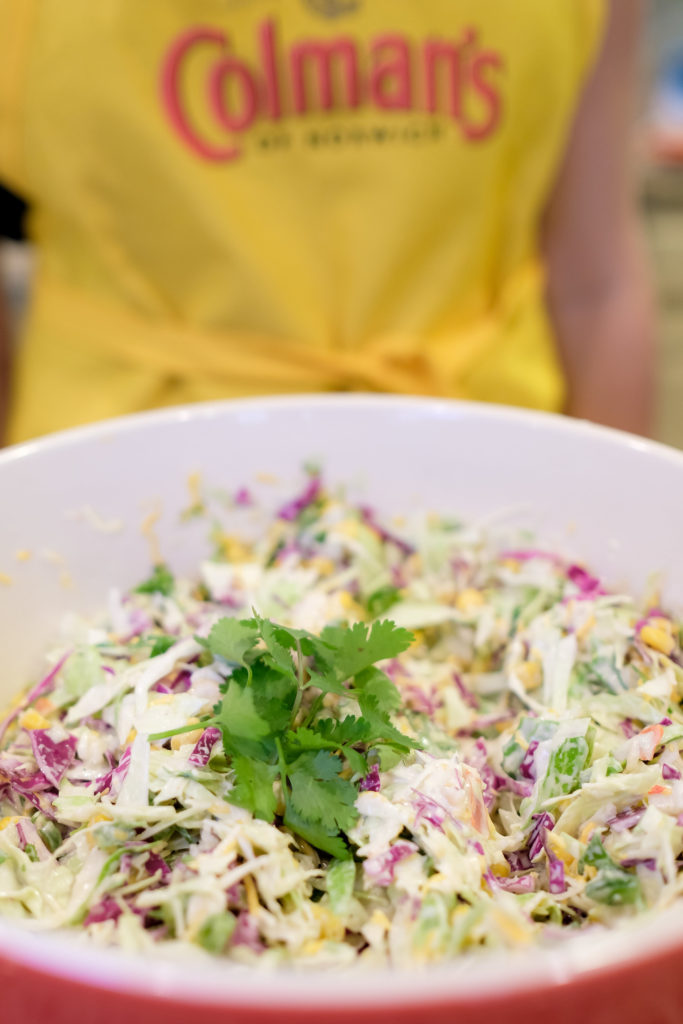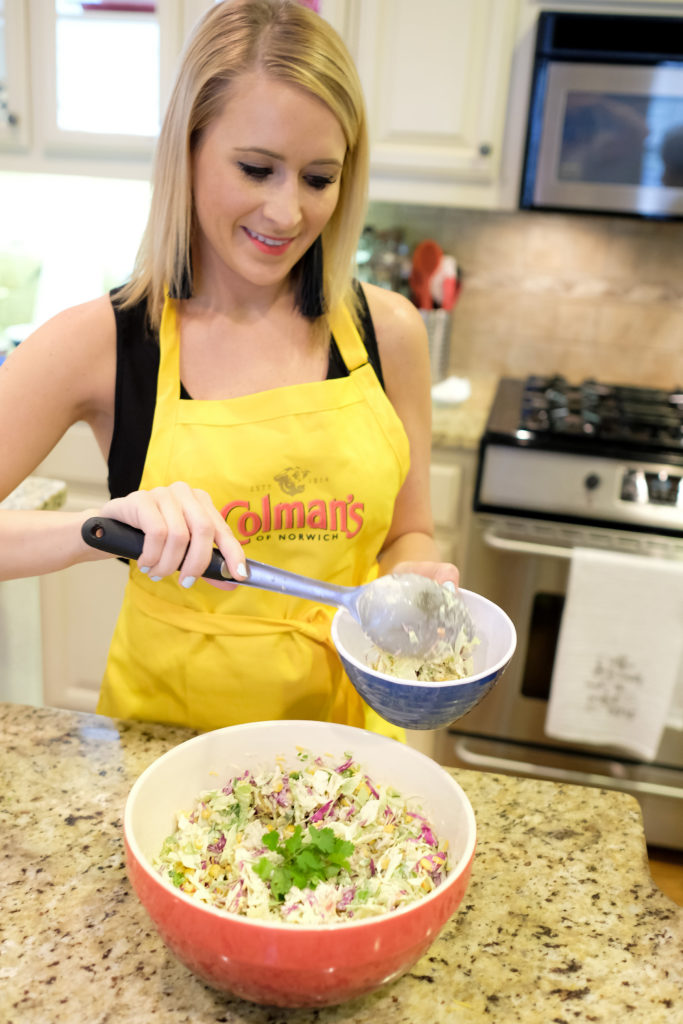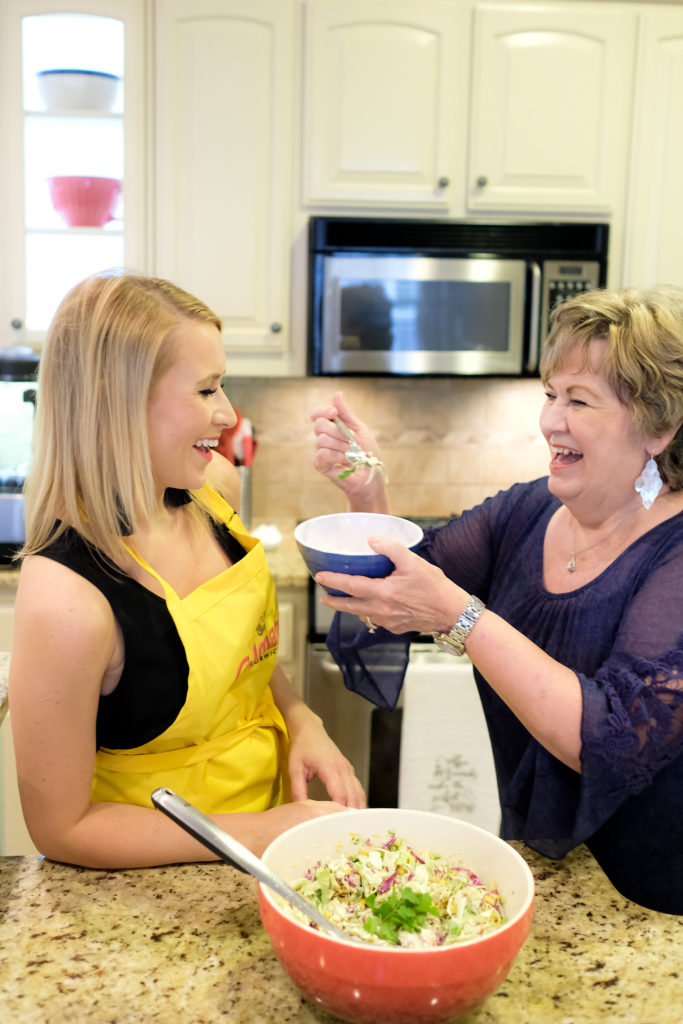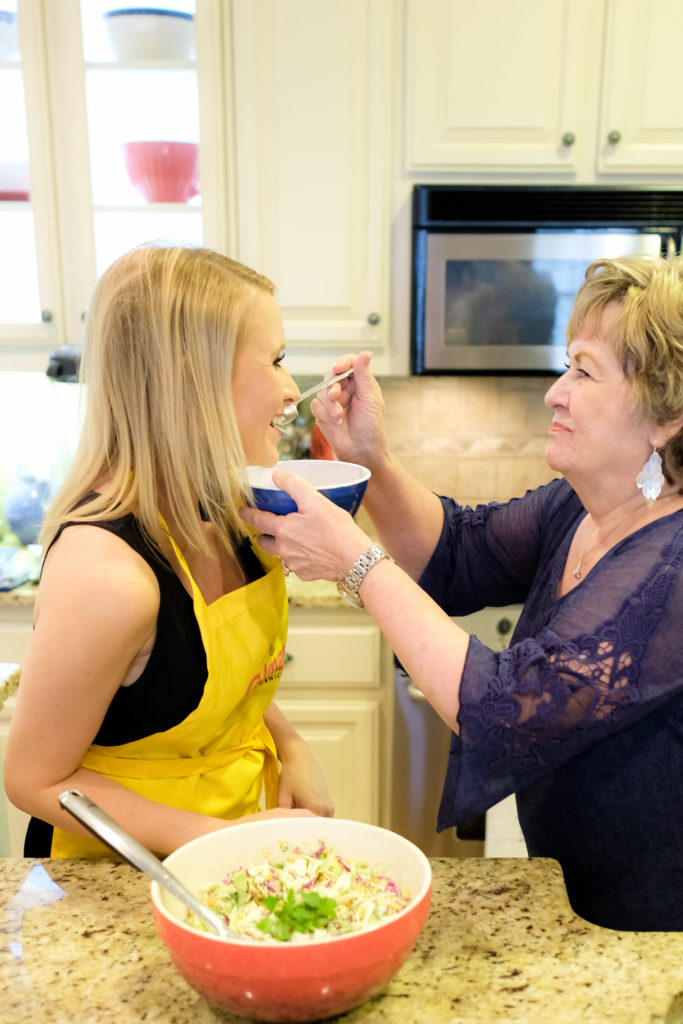 Photography by Luisa's Secret