Good morning from Canada! I am currently in Canmore, Alberta Canada to celebrate my sweet friend, Amanda Miller's wedding. This is my first time in Canmore and the scenery looks like something out of a post card. Our condo is surrounded by mountains, and the little town is so cute. I can't wait to show you guys pictures. In the meantime here's a watermelonicious Mommy and Me Monday post.
As most of you know I am very fond of clothes from Old Navy. That is where these outfits came from. Old Navy as a whole has so many patterns that are available in kid and adult sizes. So it's hard for me to walk in there without finding something to wear for a Mommy and Me Monday post. Since it is summer and almost the 4th of July, I thought this watermelon patterned attire was perfect for us. Although I am not a fan of watermelon, I am a huge fan of watermelon prints.
Our outfits are currently on sale! McKenna't top and shorts are $4 each. My top and pants combined are less than $60. I love the fit of my pants. They are the mom fit, and have a nice stretch to them. They also come in several different colors.
For the first time ever, Romy even got to join us for Mommy and Me Monday. She is wearing a watermelon print bandana from The Pet Atelier. I love how they cut and sew each bandana custom for your dog. They are currently offering free shipping to the US when you order one of these cute bandanas, just use code "FREEUSASHIPPING" at checkout.
What is everyone doing for the 4th of July? We will be heading to Disney World again, and then to Destin, FL for the later half of the week. Make sure to follow me on Instagram so you don't miss our experience on Instastories!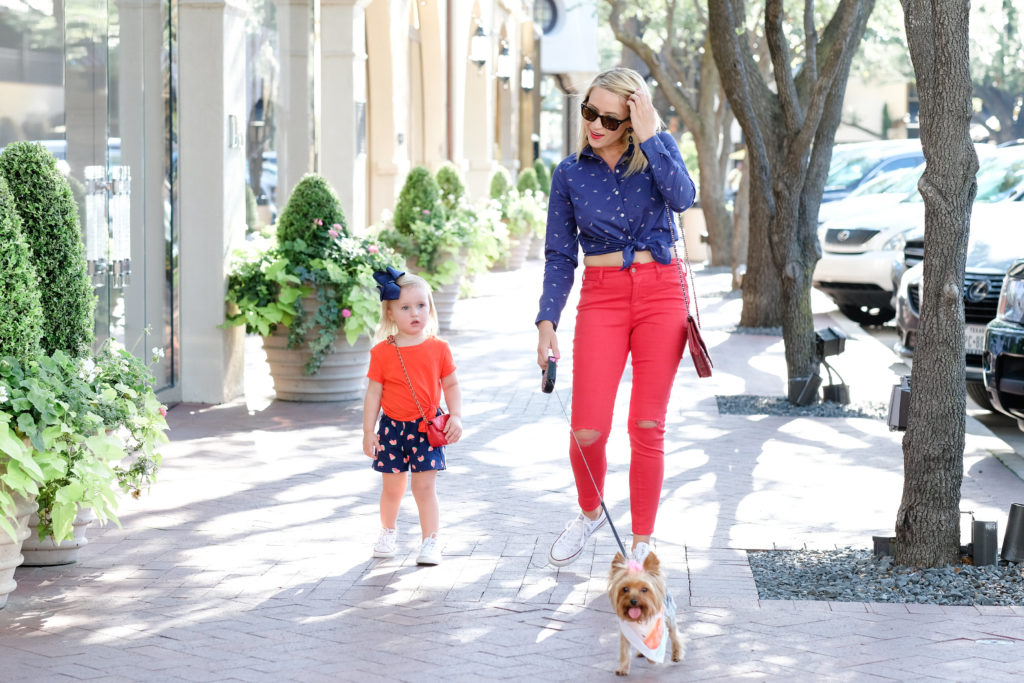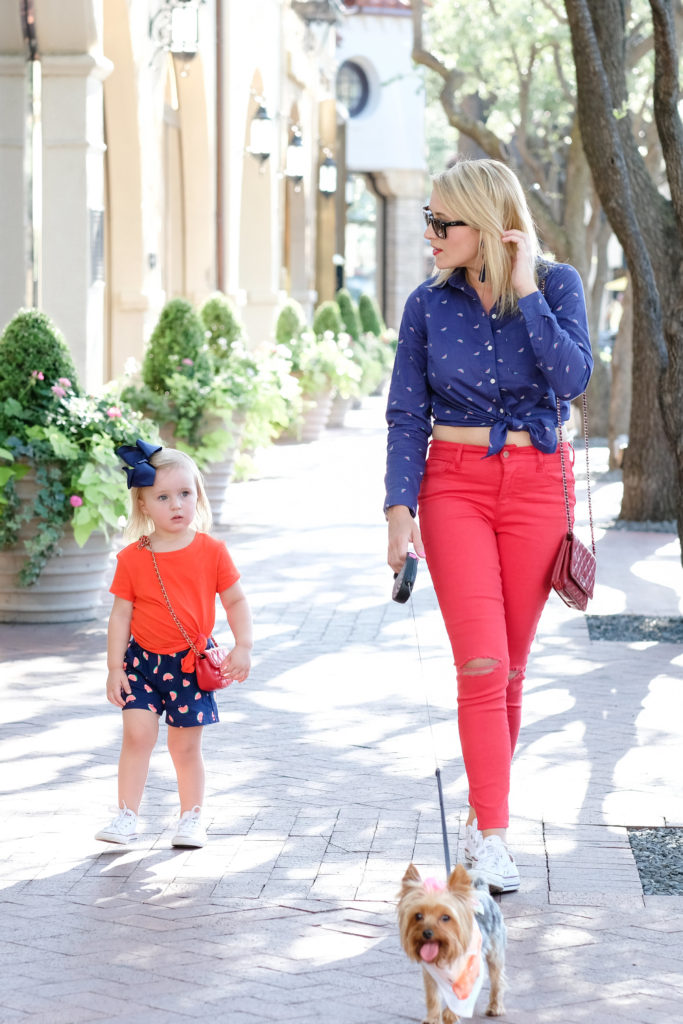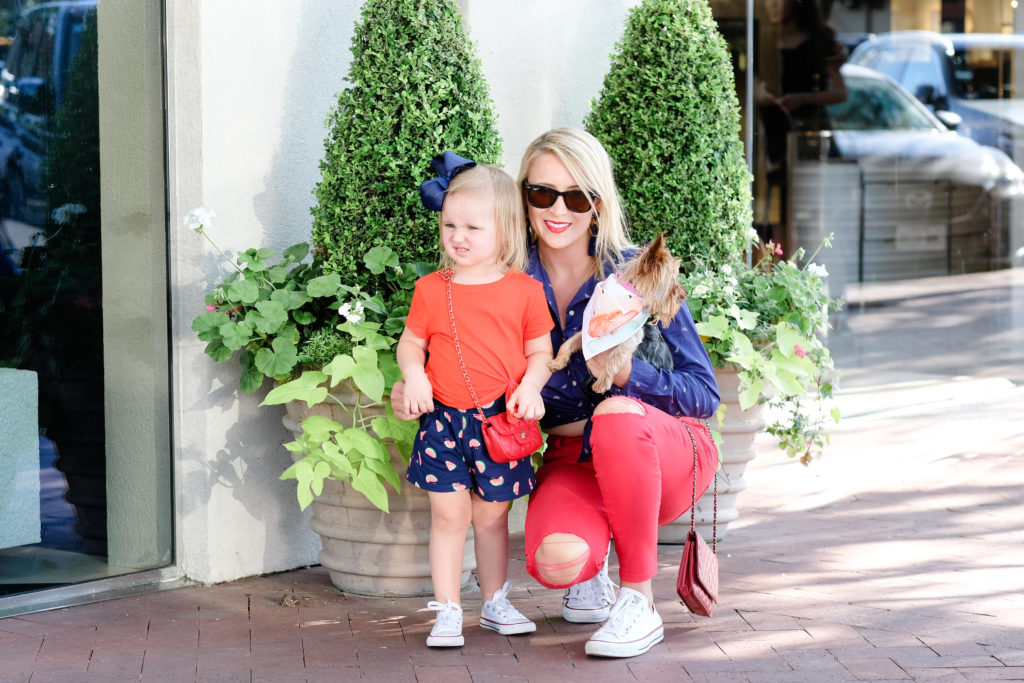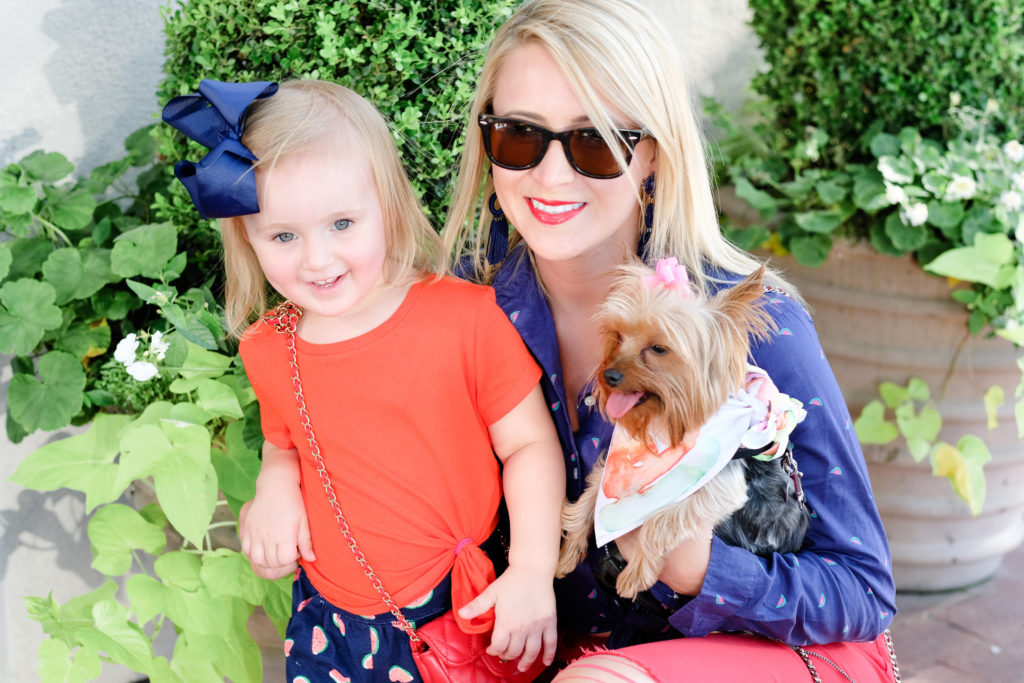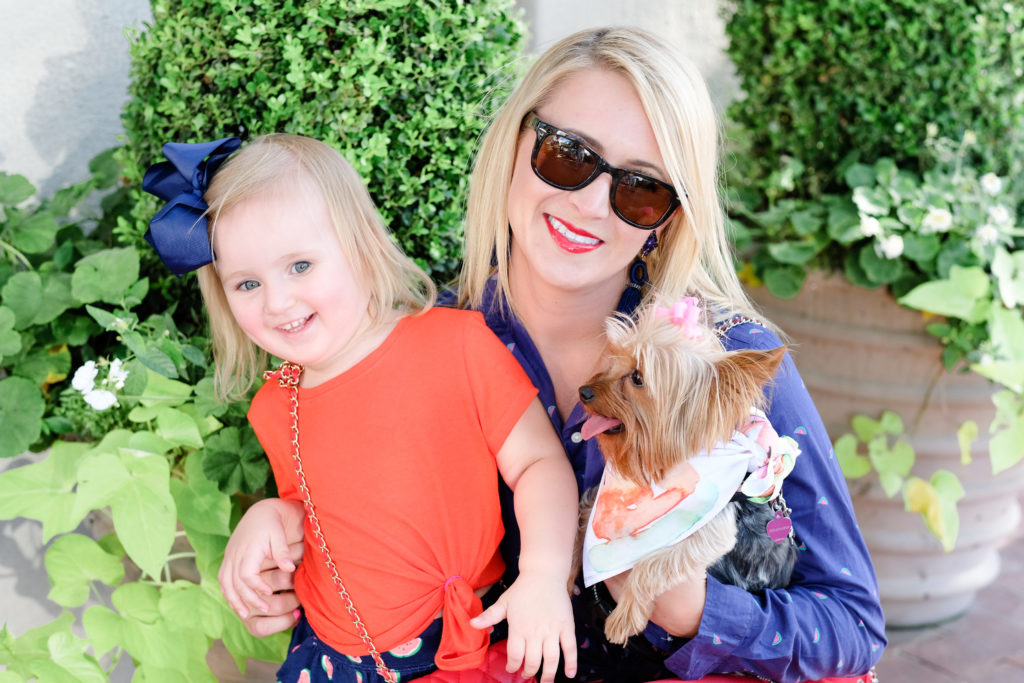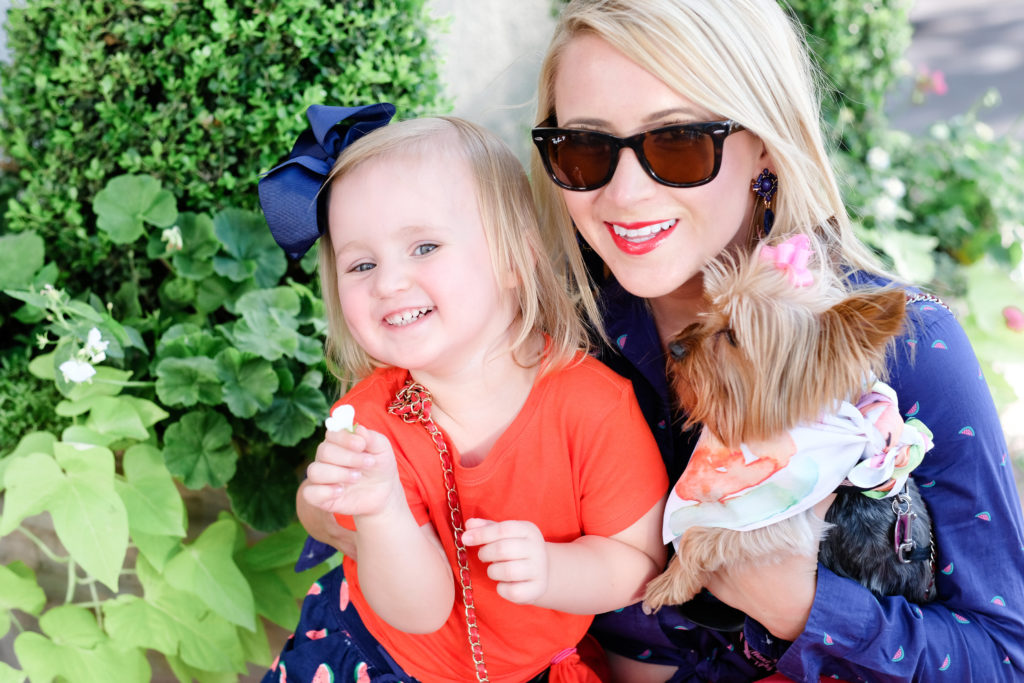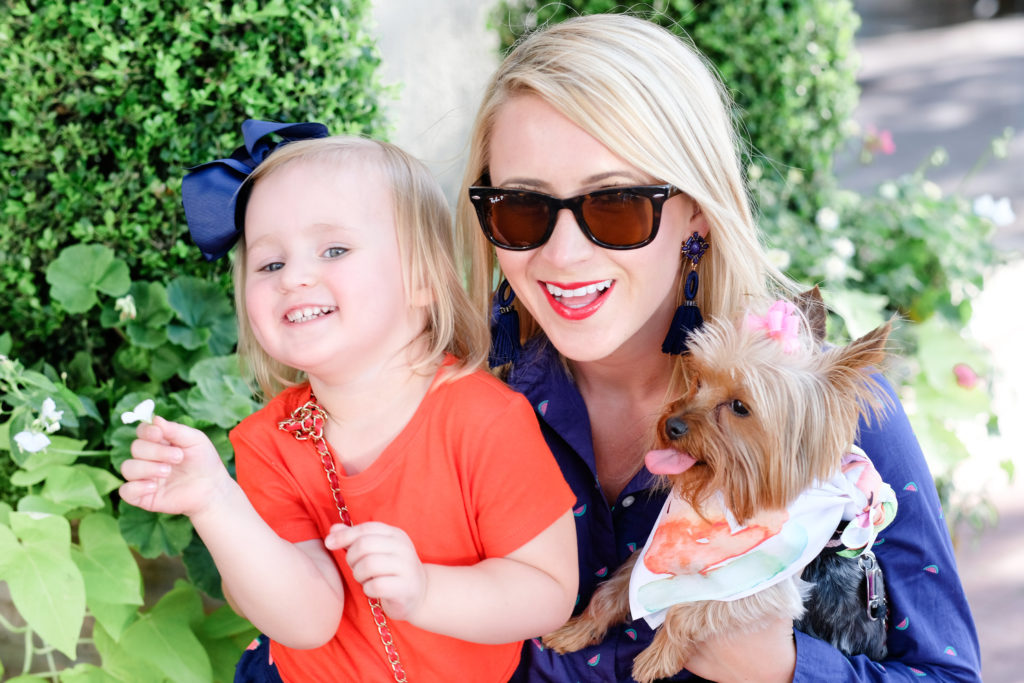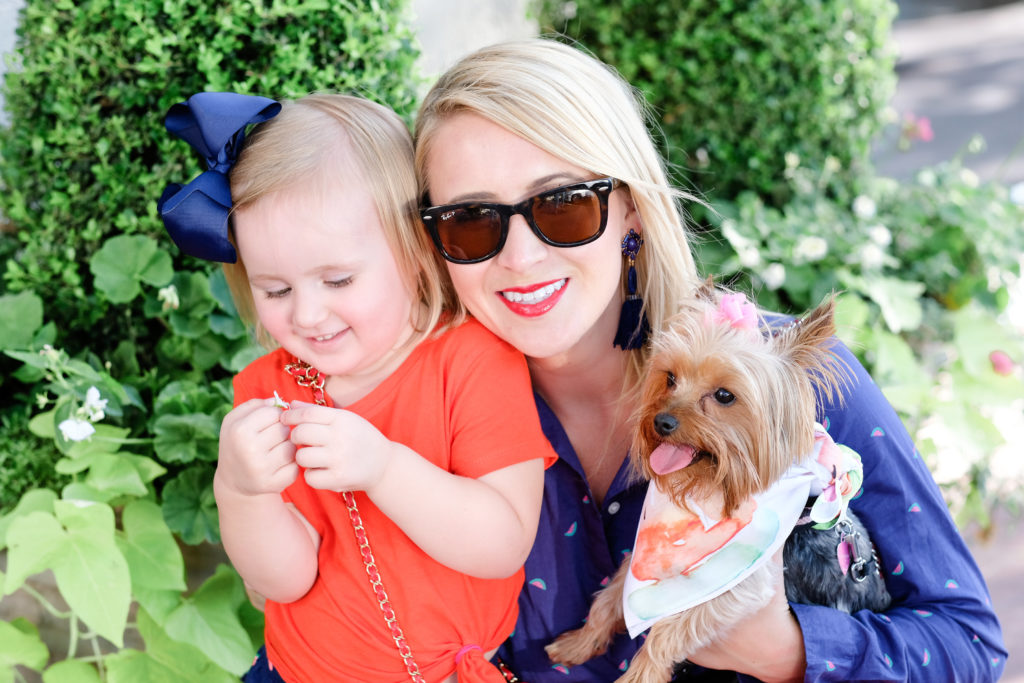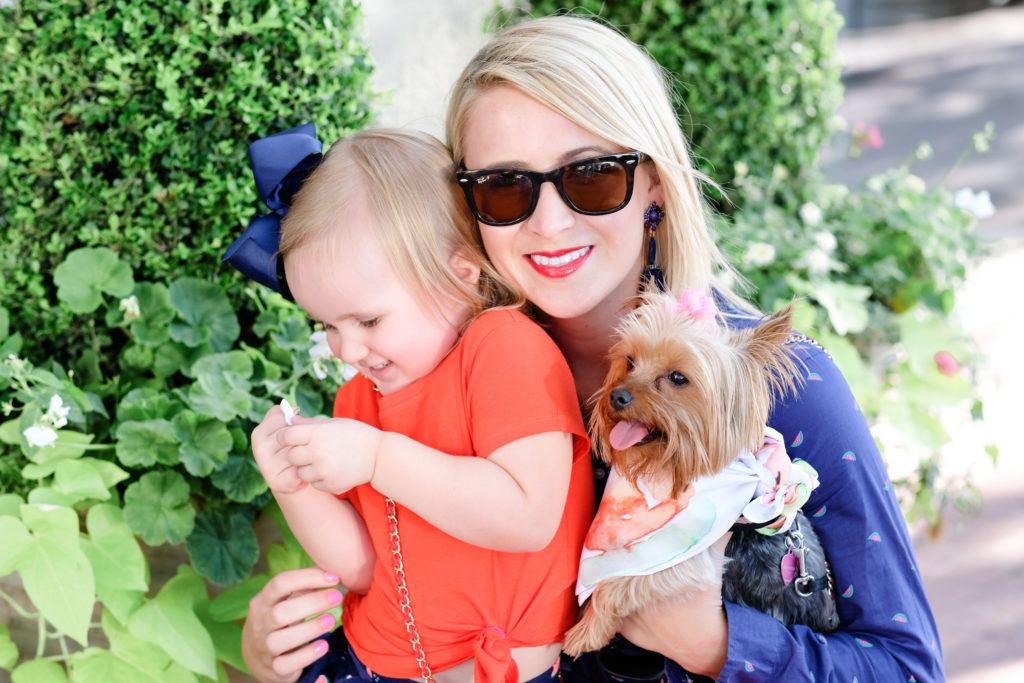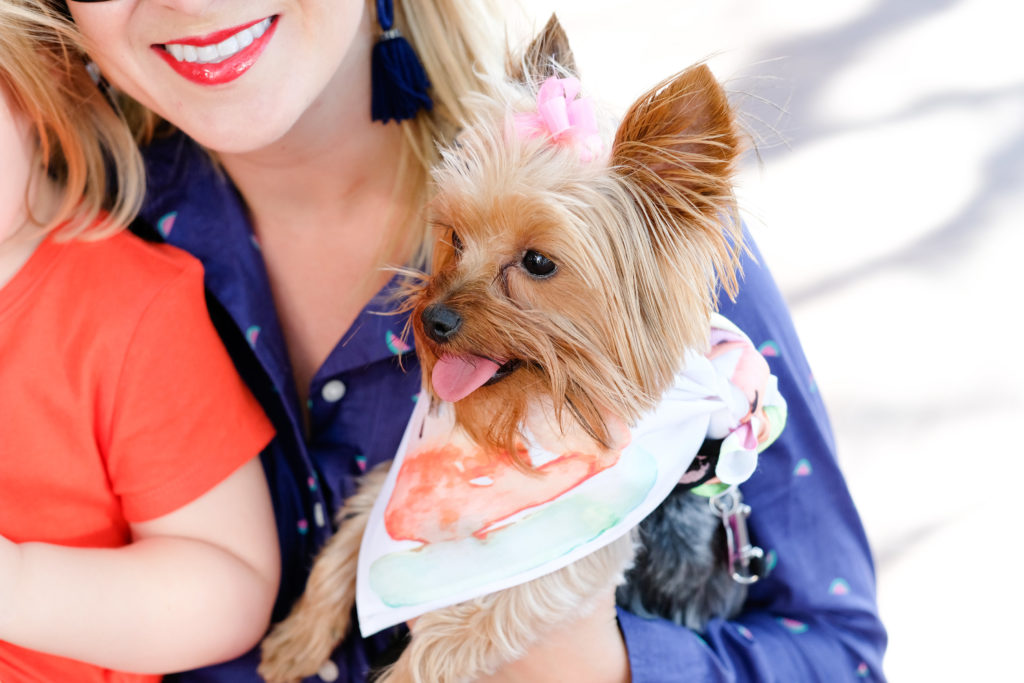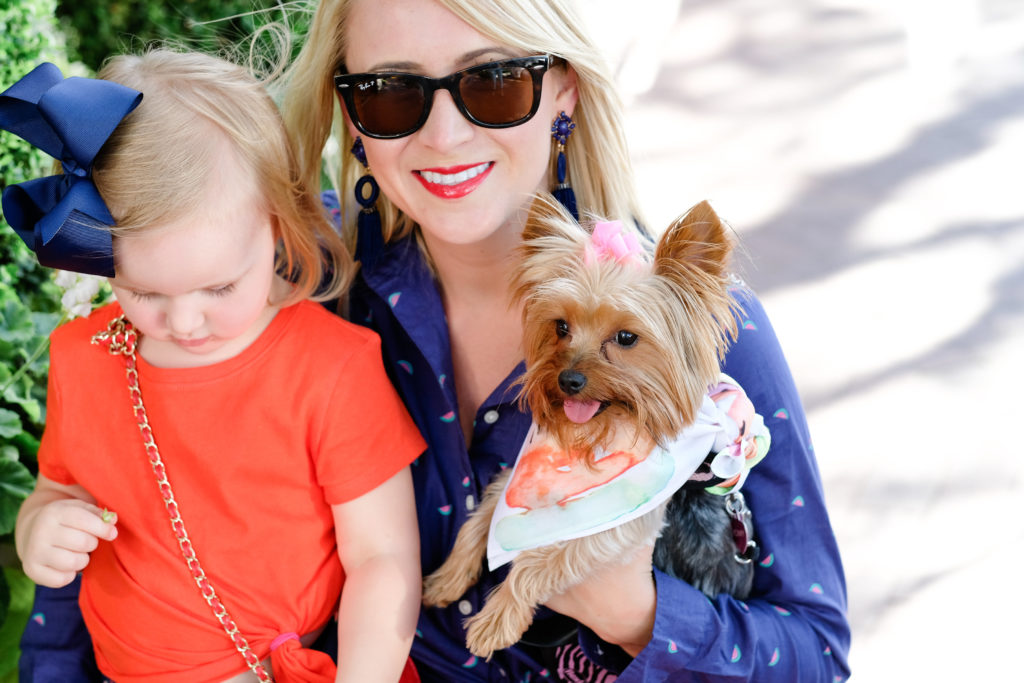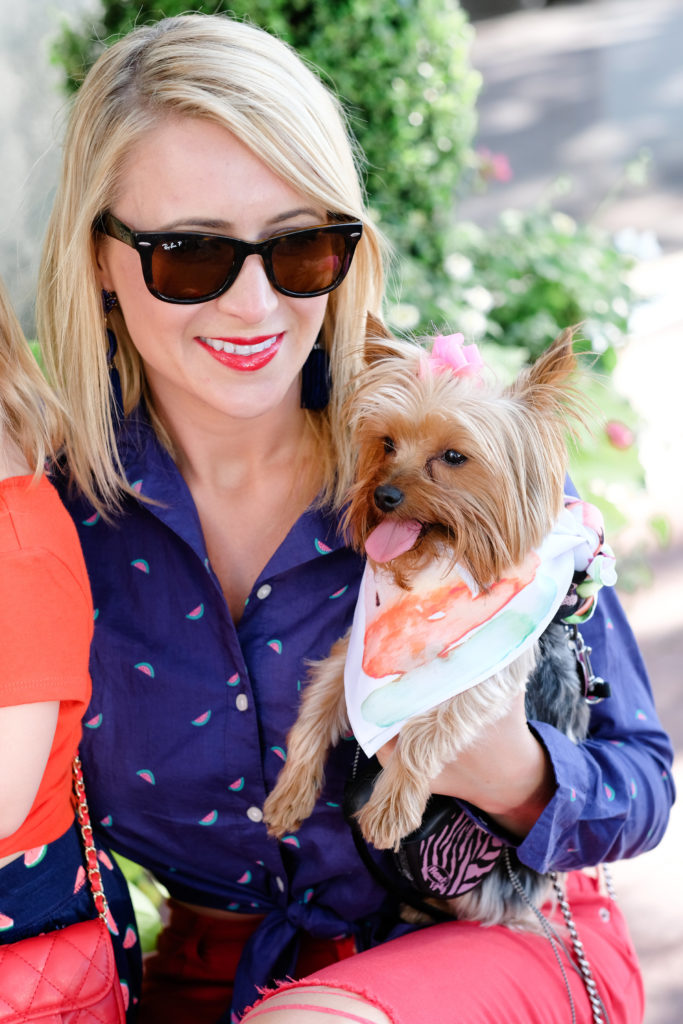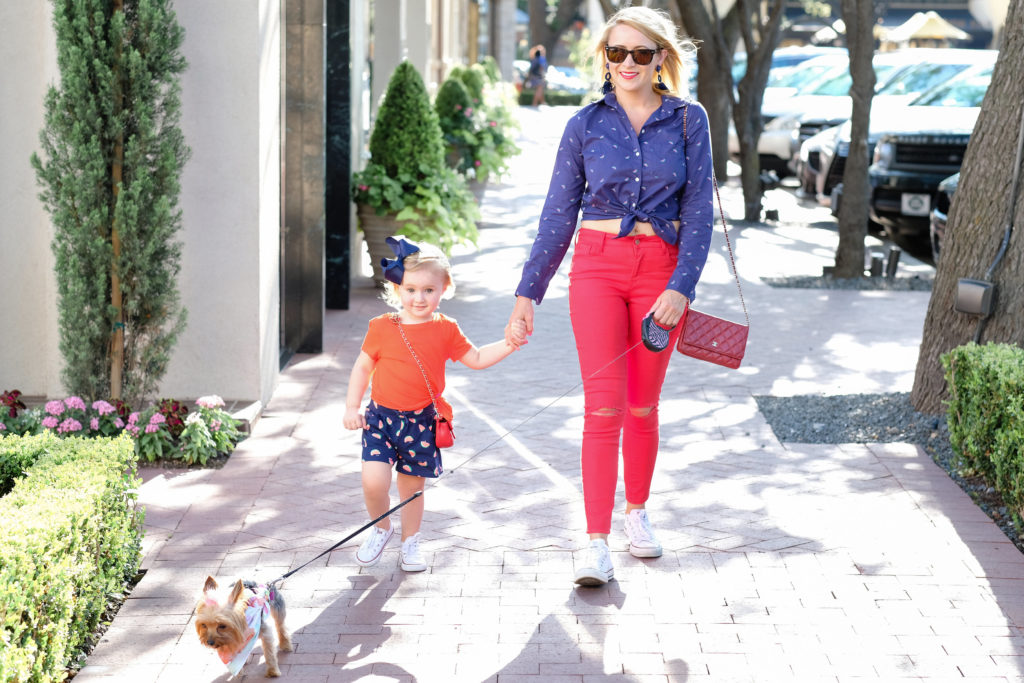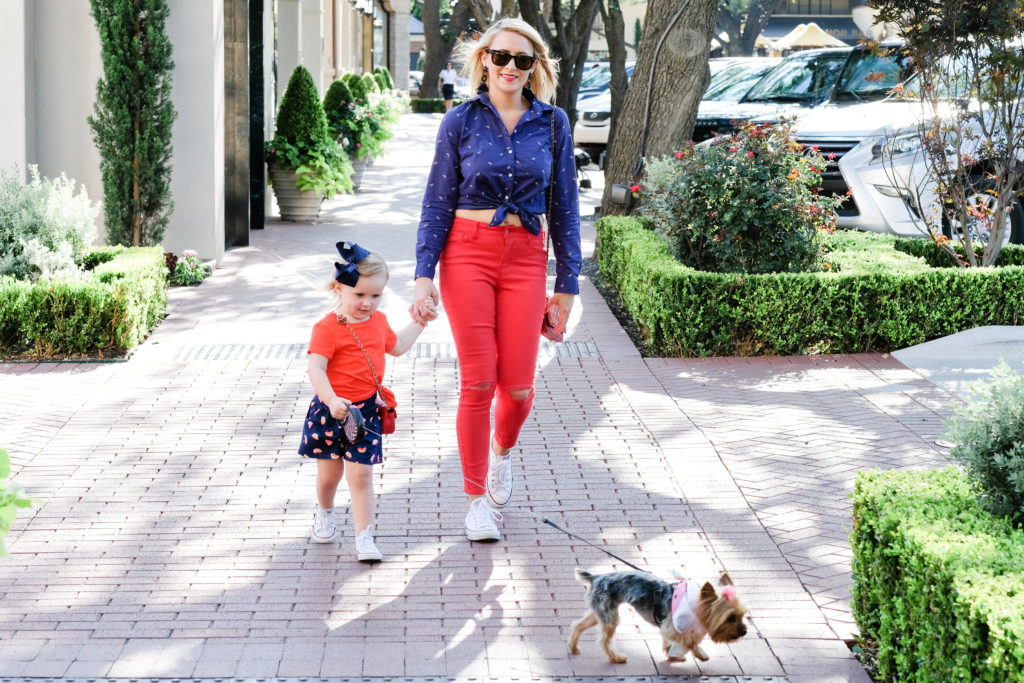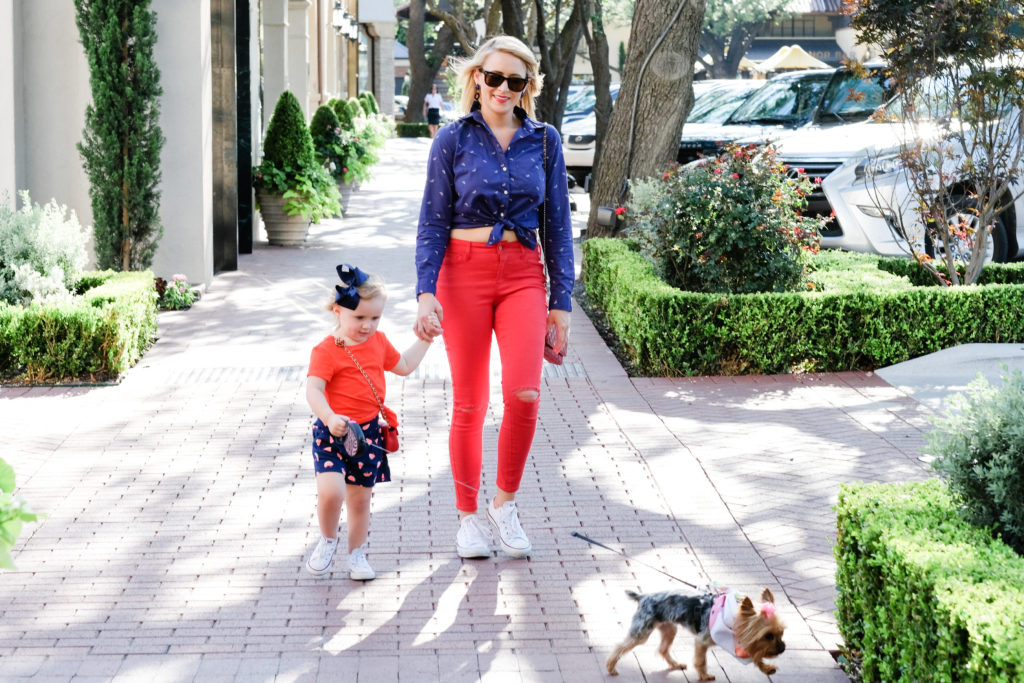 What I'm Wearing:
Watermelon Button Up (Size XS)
Red Jeans (Size 4)
Navy Tassel Earrings
Ray-Ban Sunglasses
Converse Shoes
Chanel Wallet on a Chain (pre-owned here)
What McKenna is Wearing:
Red T-shirt (Size 3t)
Watermelon Shorts (Size 3t)
Navy Bow
Converse Shoes
Chanel Inspired Purse
What Romy is Wearing:
The Pet Atelier Watermelon Bandana
Gooby Harness
Gooby Leash
Photography by Luisa's Secret