Happy Thursday everyone. If you follow me on Instagram, then you know I went to Canada last month for my friend Amanda Miller aka The Miller Affect's wedding. The wedding was in Canmore, Alberta to be exact. Canmore is a beautiful, quaint town in the mountains about 1 hour away from Calgary. It was my first time traveling to this are of Canada and I was amazed with how picturesque everything was. Canada is absolutely stunning! If you ever have a chance to visit the area, I highly recommend you do so.
While we were there, we ventured to some of the surrounding towns. One place we visited was the town of Banff. They have a gondola that you can take all the way to the peak of a mountain. The view was amazing from there. They also have a really cute restaurant which we dined out while at the top. We also checked out Lake Louise, which was about 2 hours away from Canmore. The water there is stunning!
The wedding was held outside at a local resort in Canmore. Since it was in the mountains, I decided to wear a long sleeved maxi dress. The weather in the evenings drops significantly at night, and I did not want to risk being cold. After doing some searching, I found a beautiful palm print maxi dress from SheIn. SheIn is an online boutique with an amazing selection. Their prices are also outstanding! My dress only costs $21! No lie! I thought that was a heck of deal, and it was not even on sale. My dress runs true to size, I am wearing  size small. It also comes with a belt that is optional to tie around the waist. I paired my dress with emerald color statement earrings, and wore my favorite Steve Madden shoes.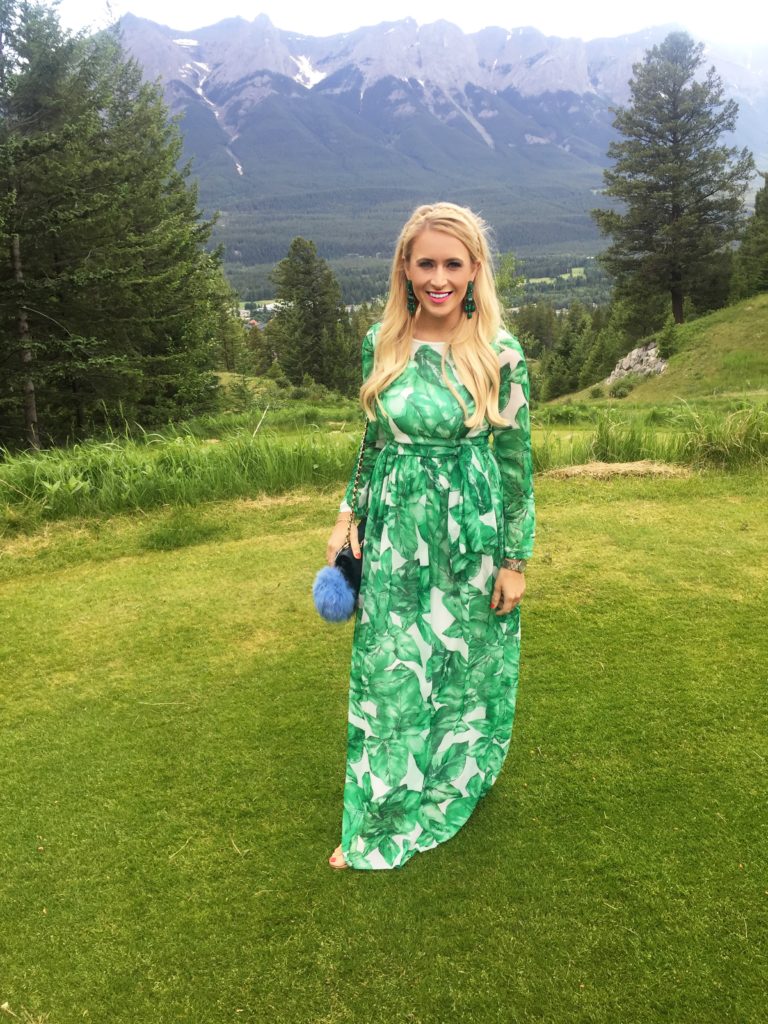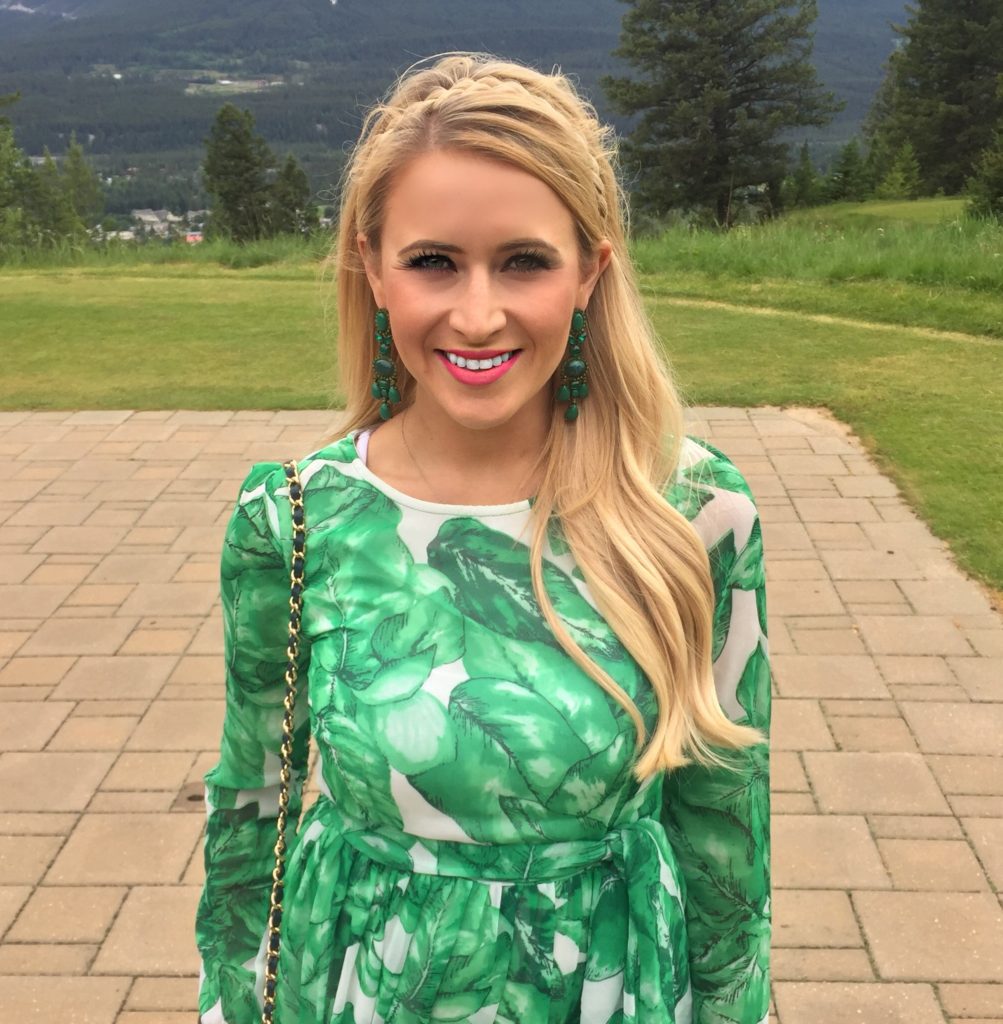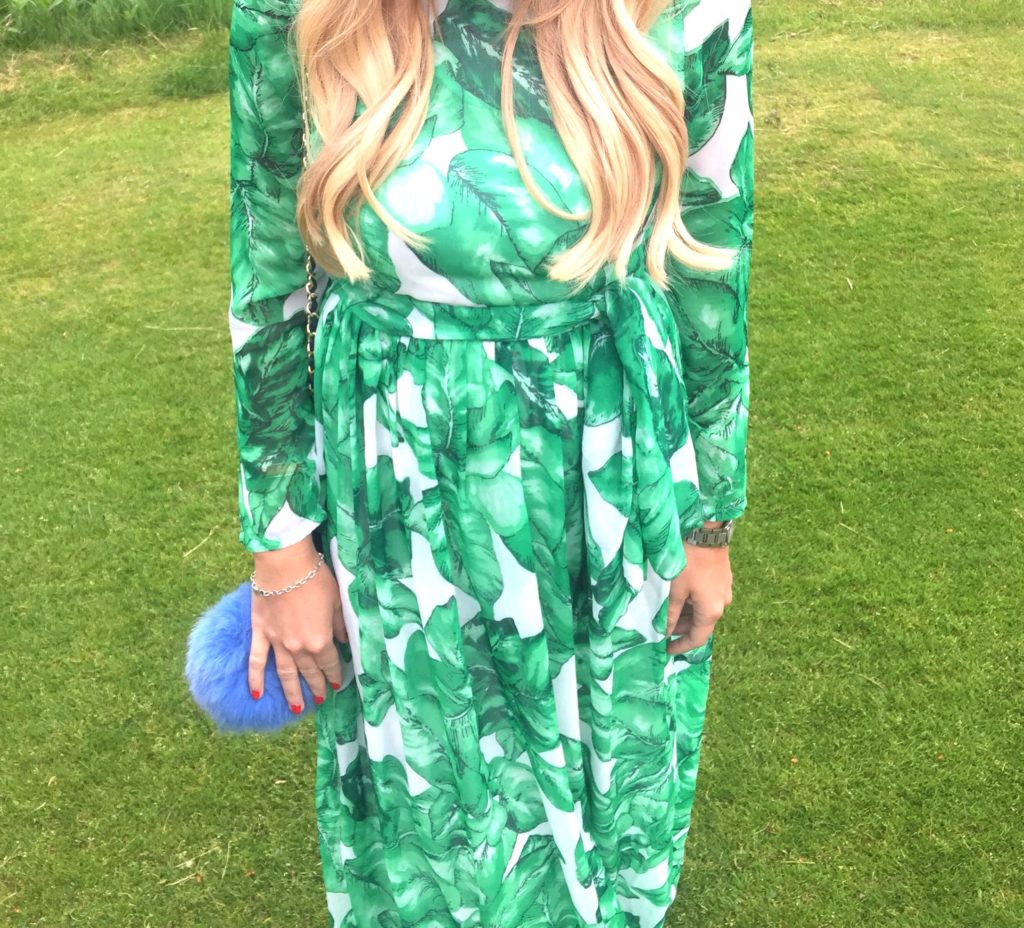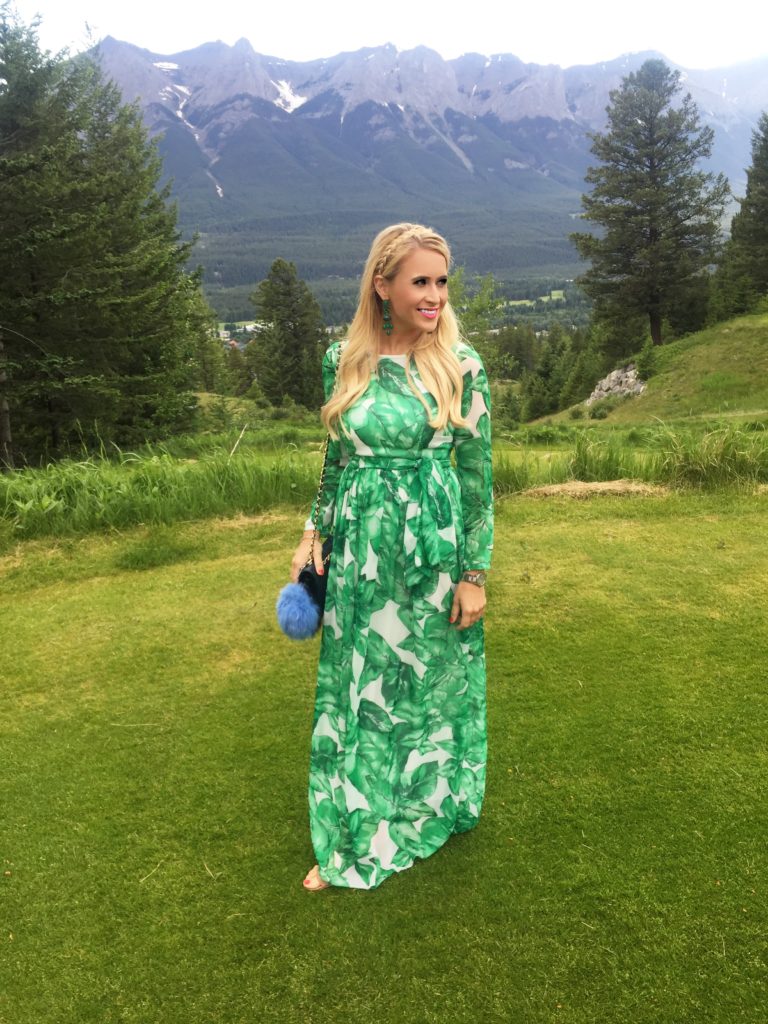 What I'm Wearing: 
SheIn Palm Print Dress
Steve Madden Shoes
Statement Earrings s/0 (similar)
Chanel Bag (pre-owned here)
Fendi H Fur Ball
Matte Lipstick – Steady Going