This is a Sponsored Post on behalf of Reese Specialty Foods – all opinions shared are my own. #Sponsored #ReeseSpecialtyFoods #HeartToHeartKitchen
I love salads. I grew up preferring to eat them over anything else. I have tried many, many different types of salads, and have spent hours in my kitchen combining various ingredients to make up new ones. All that being said, this is one of my favorite salads I have ever made. I call this salad the Heart to Heart Grilled Chicken Salad because it contains Reese Hearts of Palm and Reese Artichoke Hearts. I enjoy using both of these ingredients in salads, and they also taste great on pizza. This salad is very filling and great for parties. I like to pair it with a glass of crisp, white wine.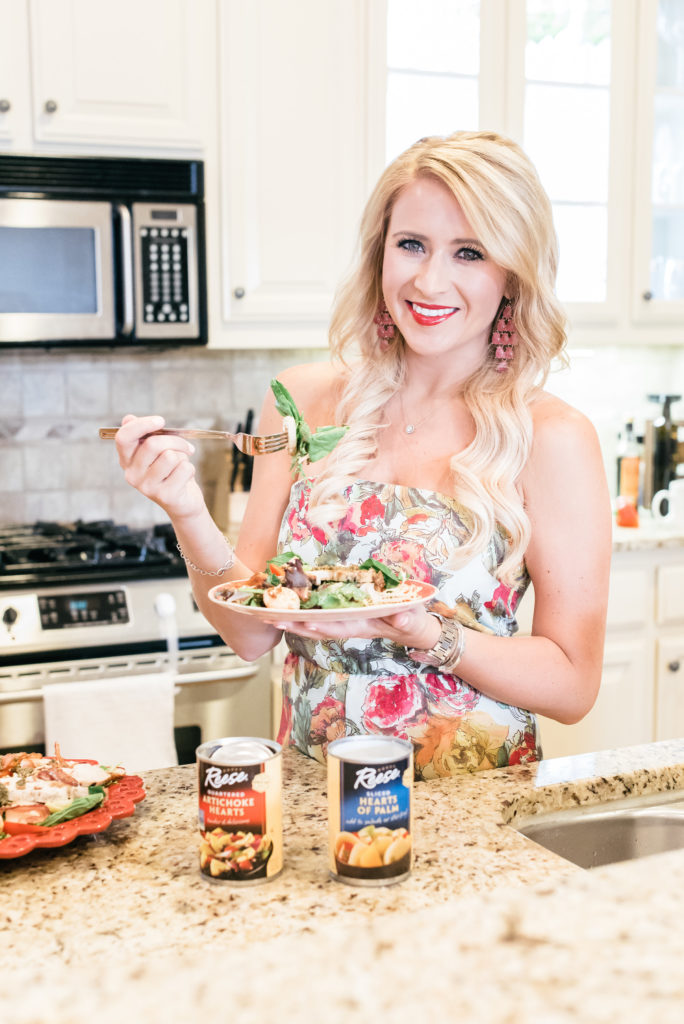 To make this salad you will need the following:
1 bag spring mix
1/2 cup Reese Quartered Artichoke Hearts
1/2 cup Reese Sliced Hearts of Palm
2 grilled chicken breasts (sliced)
1 red bell pepper (sliced)
6 pieces of bacon (cooked)
1/3 cup pesto
1/2 cup feta cheese
2 tbsp. chopped pecans
1/3 cup olive oil
1/3 cup balsamic vinaigrette
salt and pepper
First create the dressing by mixing the olive and balsamic vinaigrette in a cup. Place the spring mix on a large plate, and then add the Artichoke Hearts and Hearts of Palm. For the second layer add the bell pepper, chicken, and bacon. Next sprinkle the pecans and feta cheese on top, followed by the pesto. Add some salt and pepper to taste. Then it's time to drizzle the dressing on top. You can now serve and enjoy this delicious and easy to make salad!
Try Reese Hearts of Palm and Artichoke Hearts! Download the Ibotta app to earn rebates on Reese products. 
I love how the Reese Artichoke Hearts and Hearts of Palm bring out the flavor in this salad. What ways do you use these products to cook? I would love to hear your thoughts!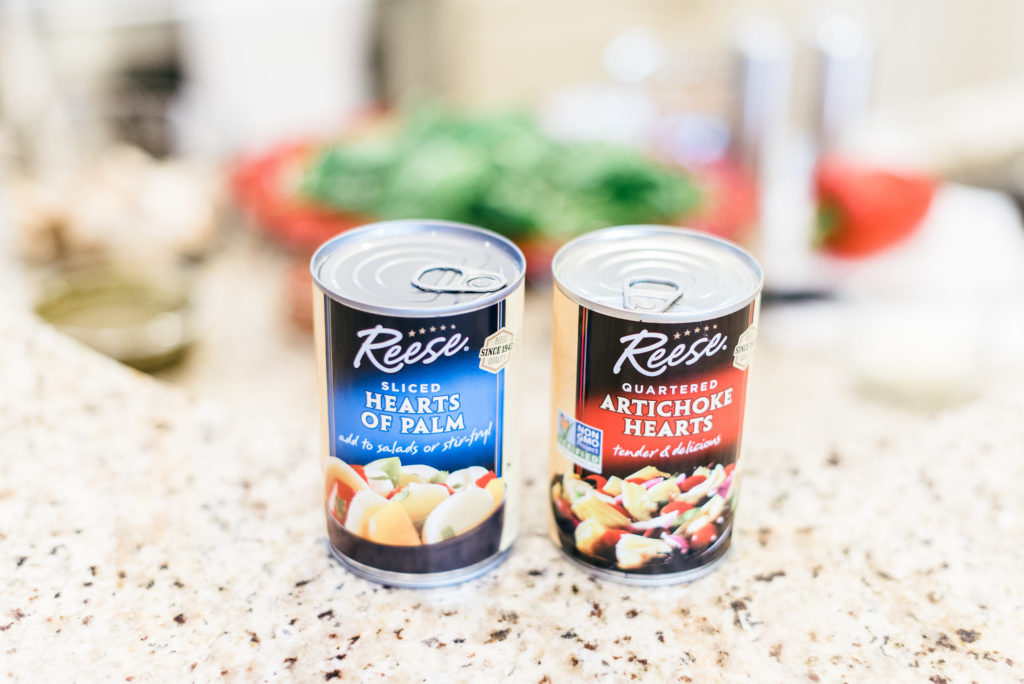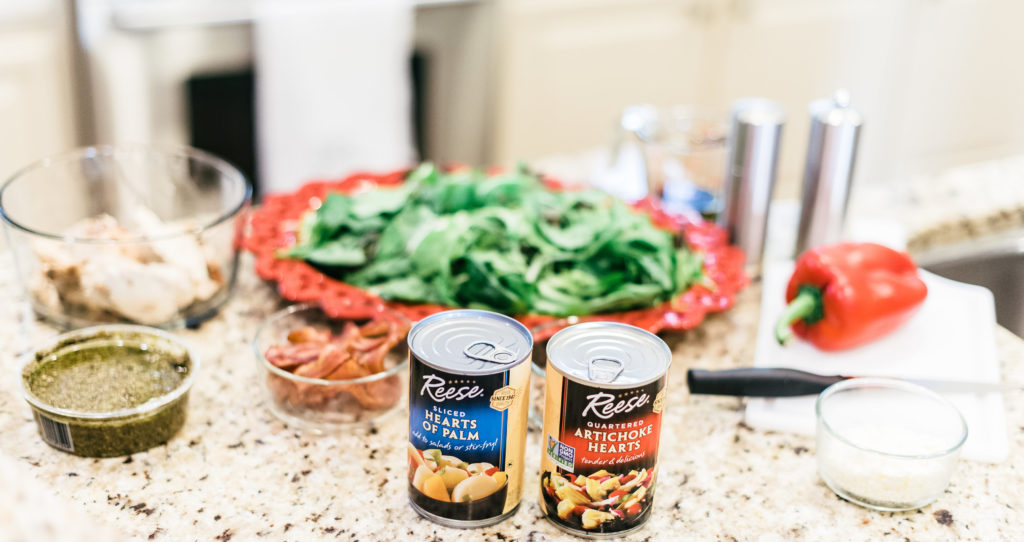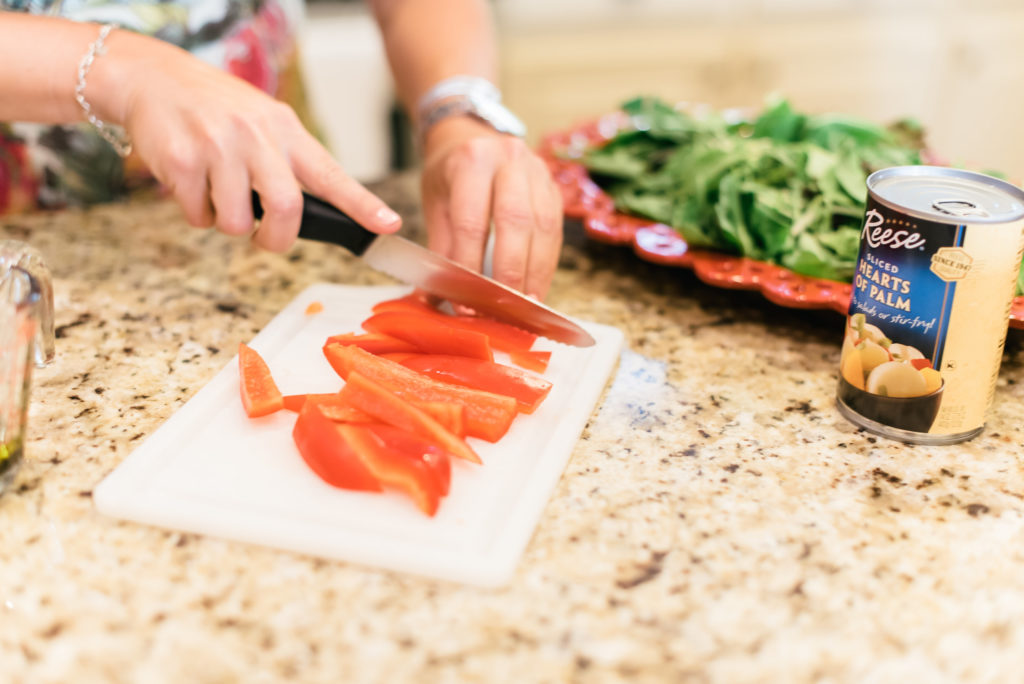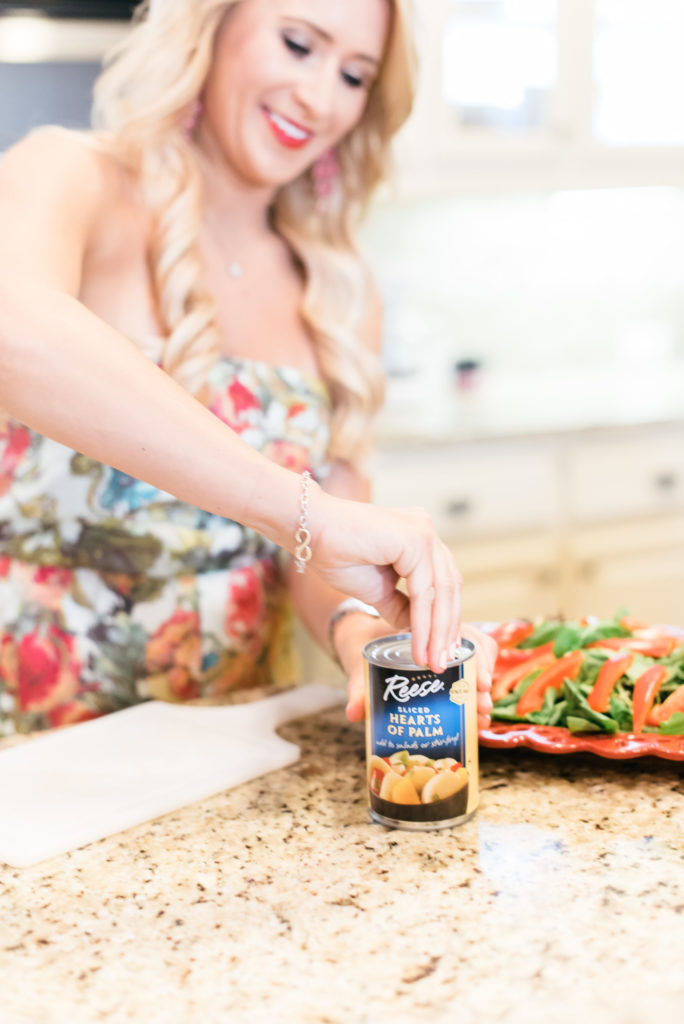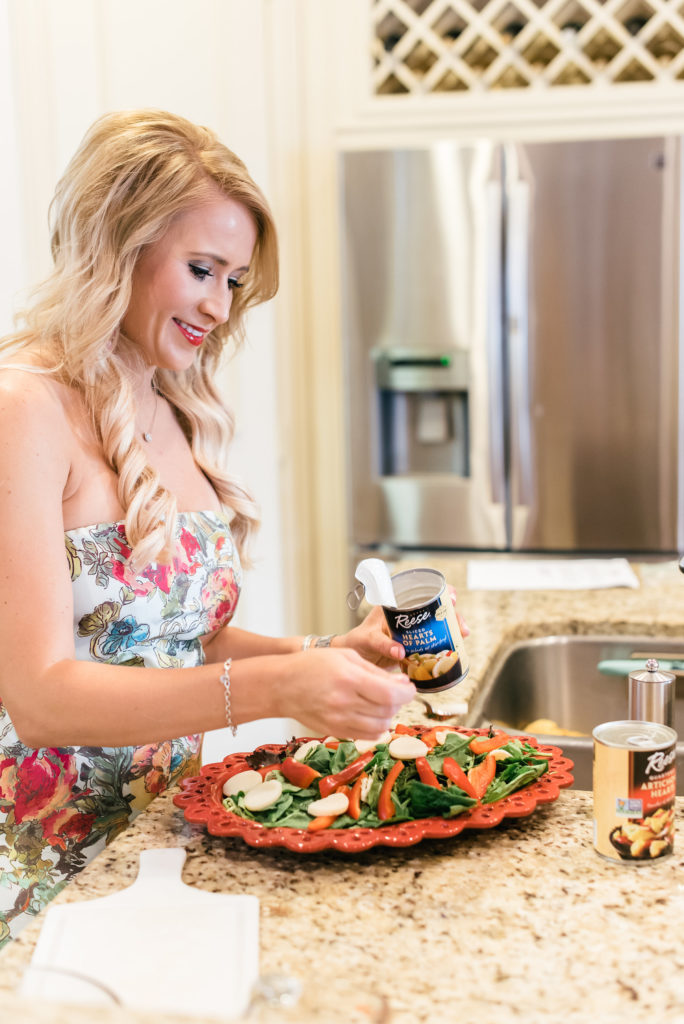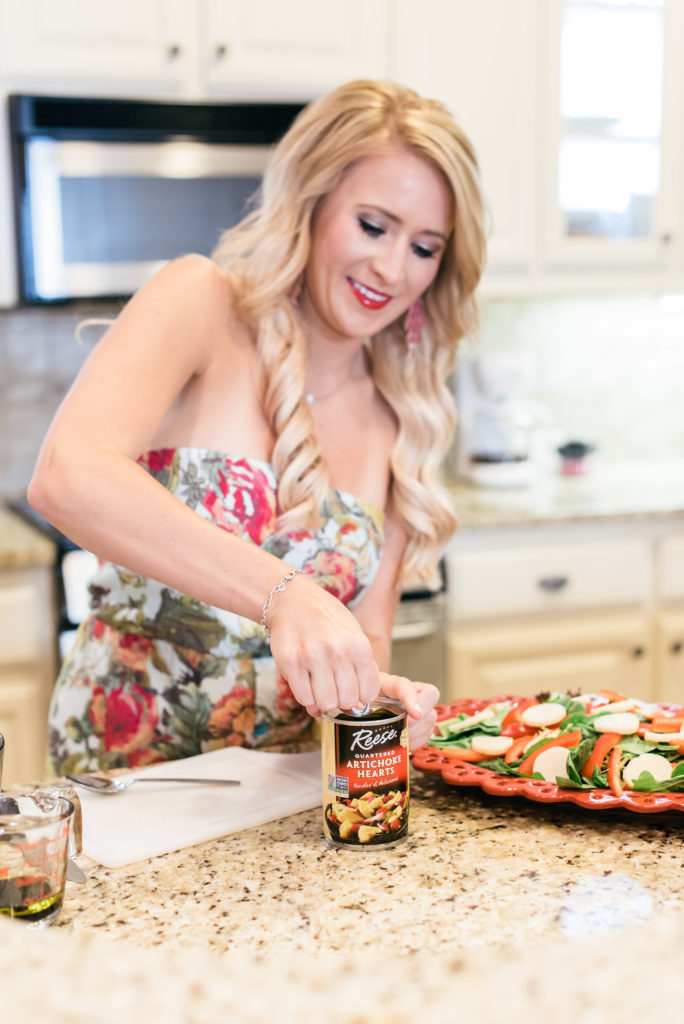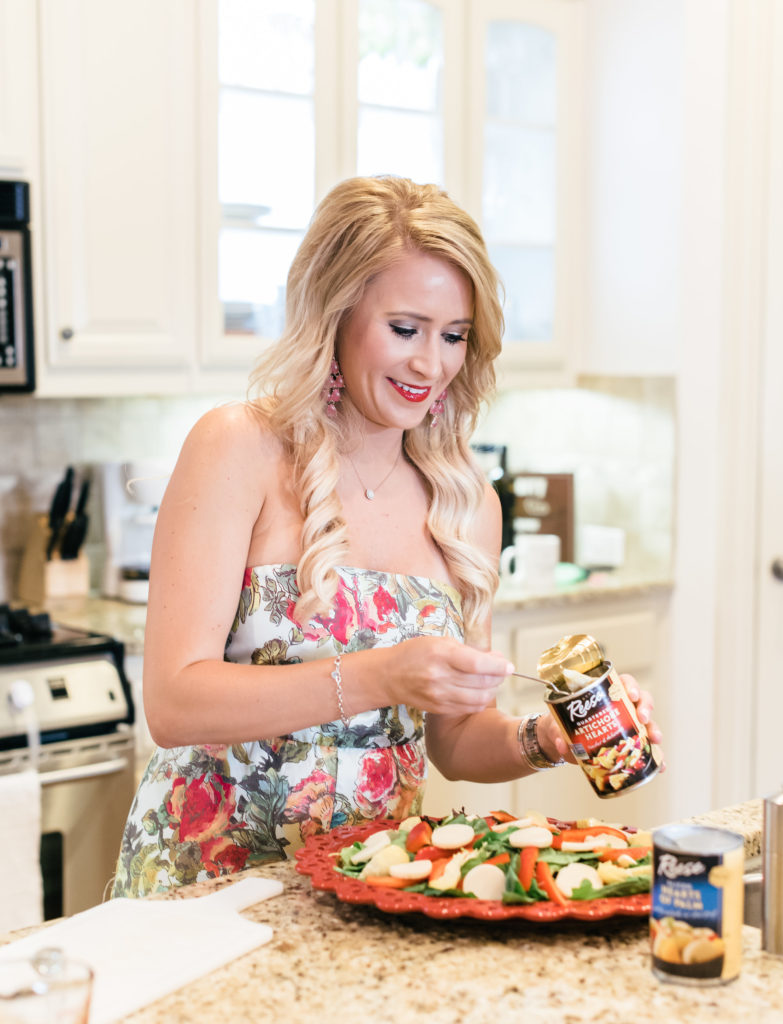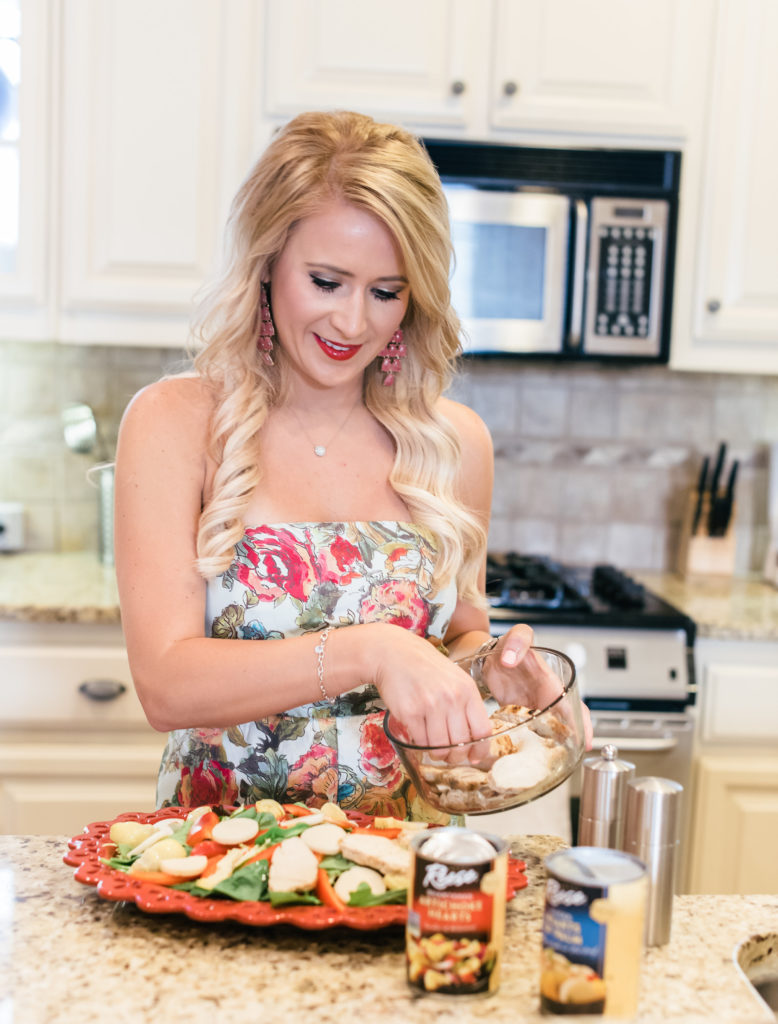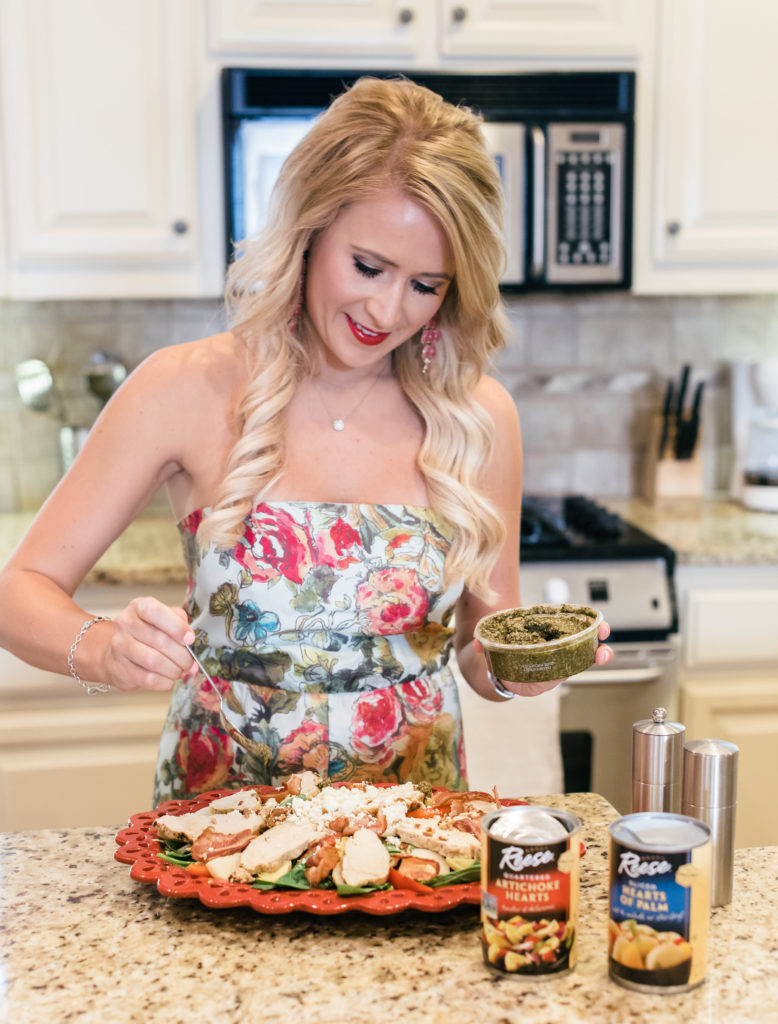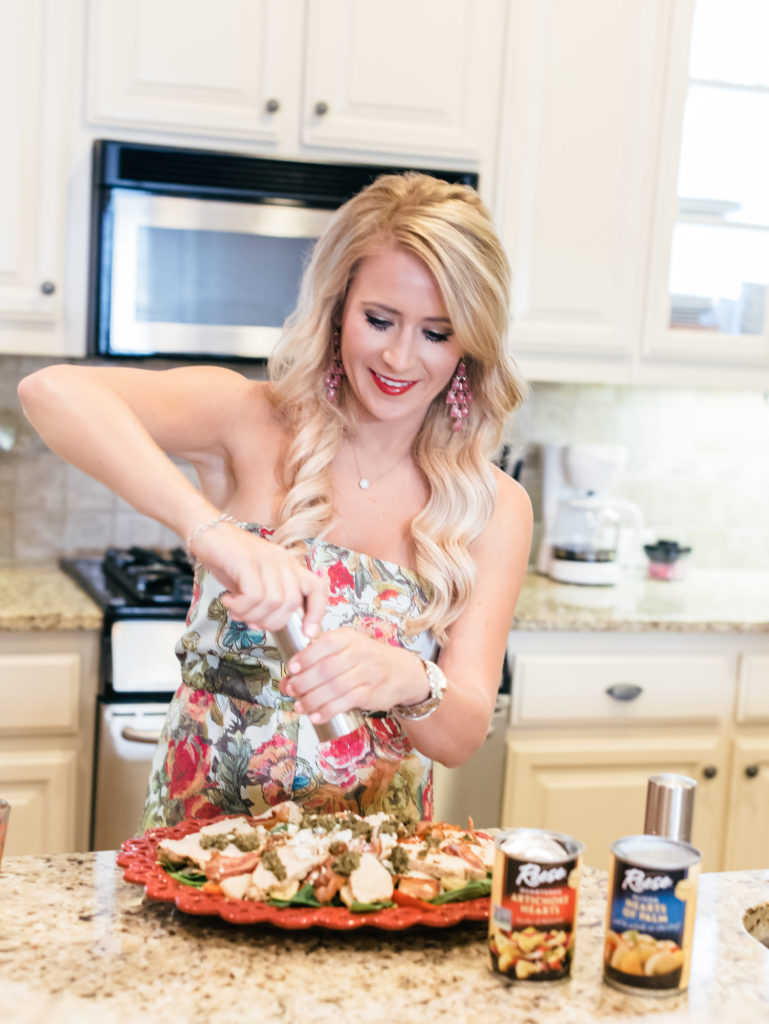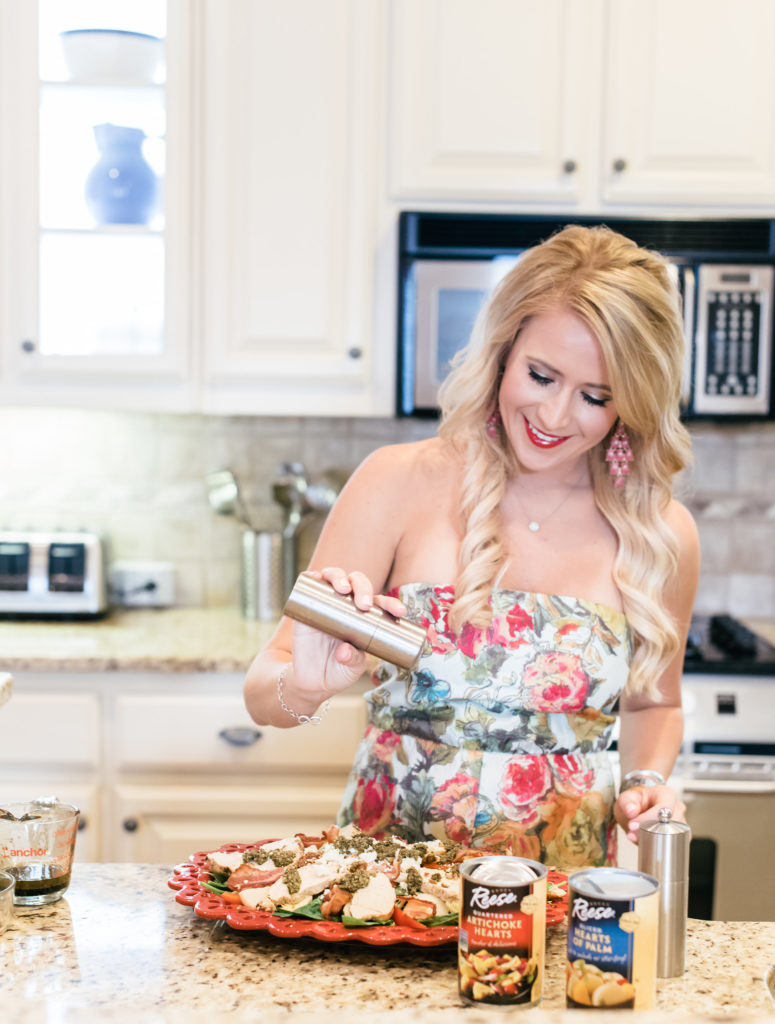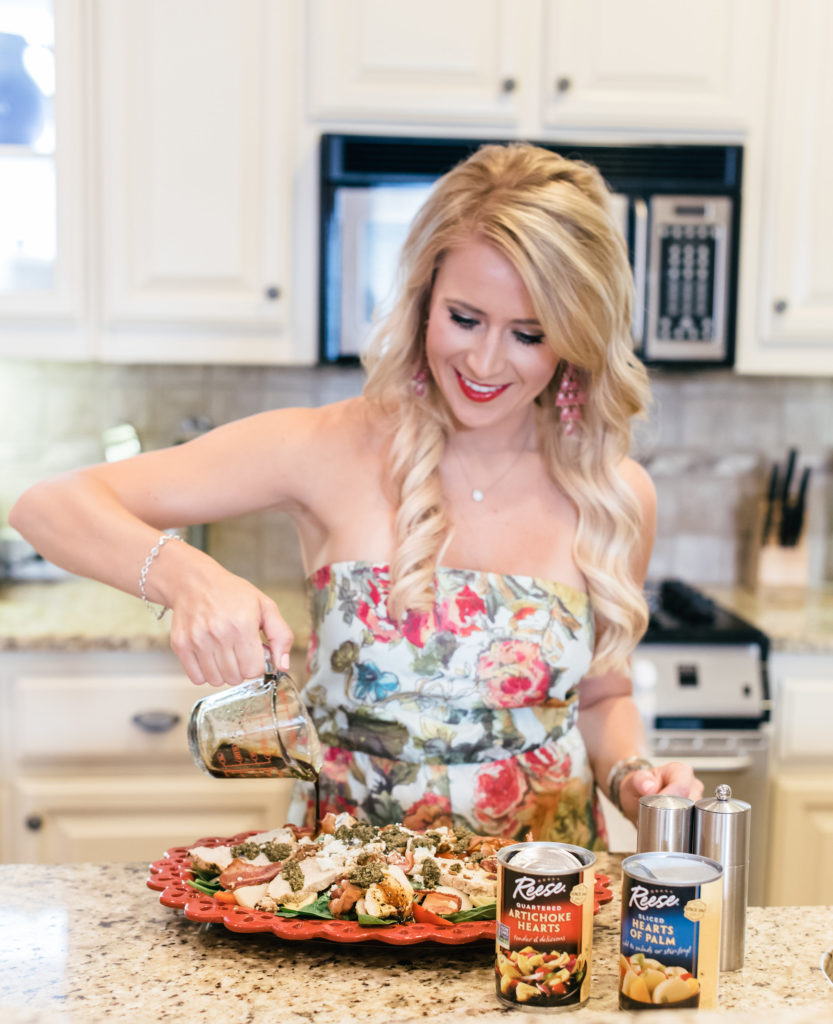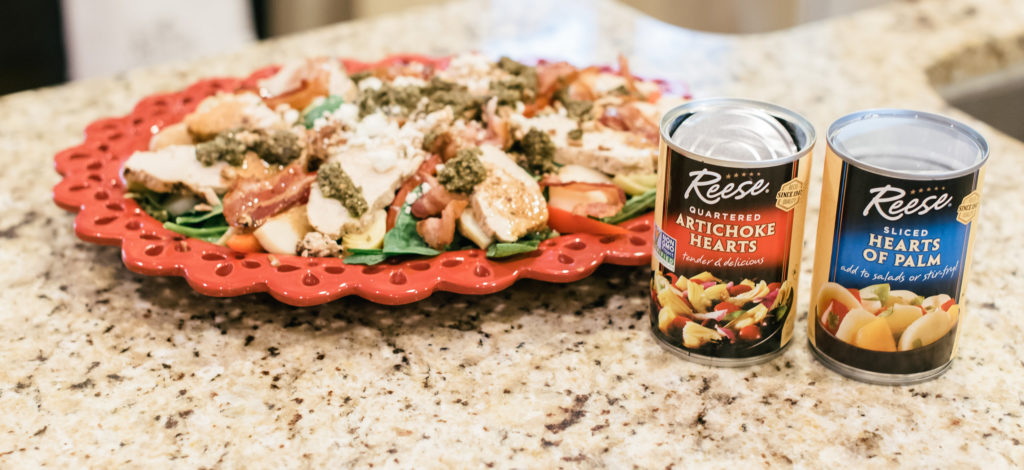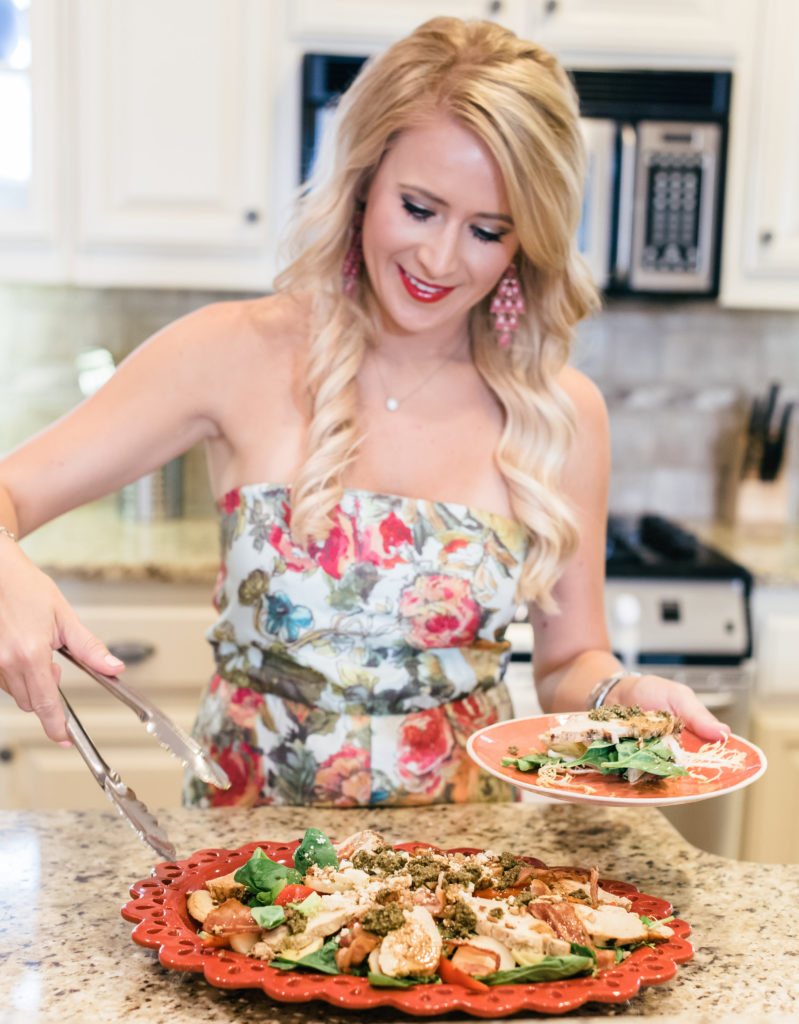 Photography by Sweet Memory Photography