If you didn't know, we are moving to Houston, TX at the end of this month. I can't believe the time is almost here. I will be leaving a city I love, but looking forward to our new adventure. Since I have been doing a lot of packing lately, including most of my kitchenware, I have been cooking a lot less. When I was asked to try out the new Gluten-Free Crust Pizza from Papa John's, I of course jumped at the opportunity, especially because it was one less meal I had to worry about preparing.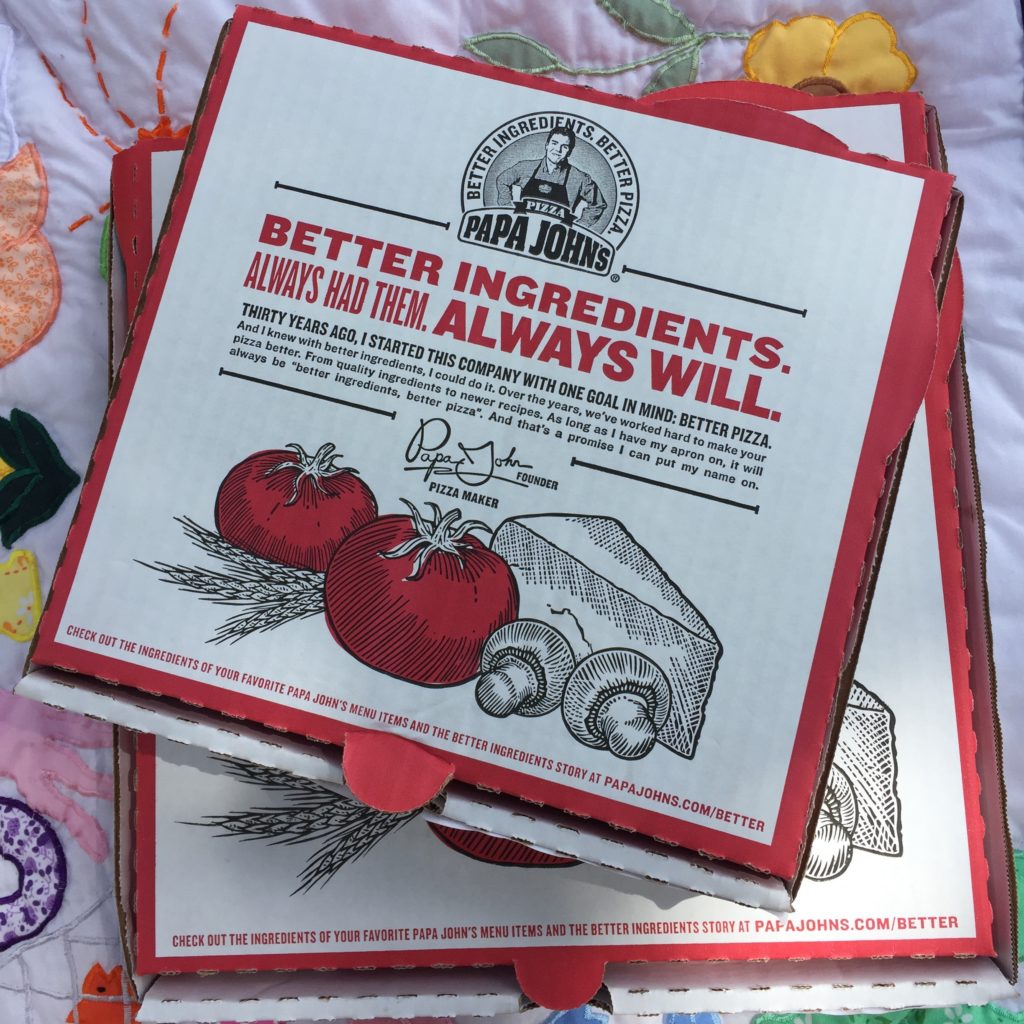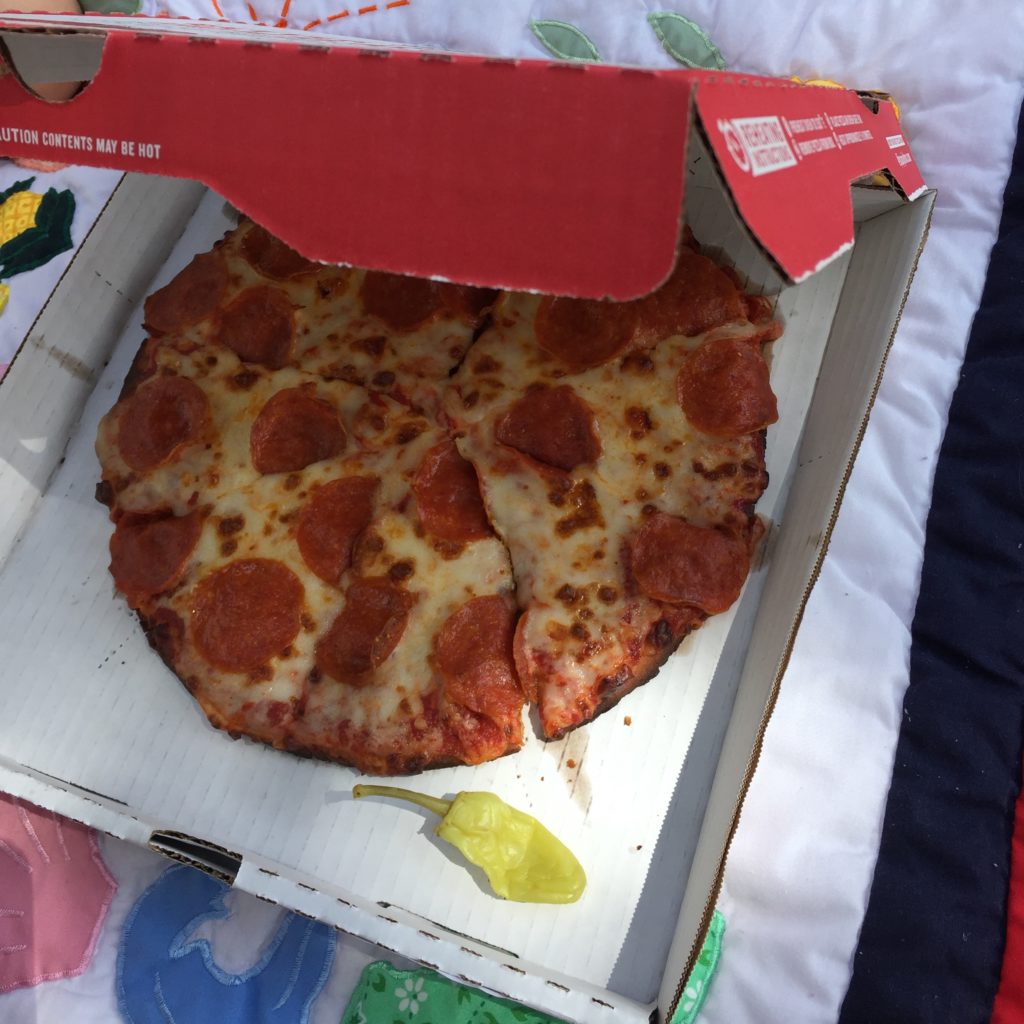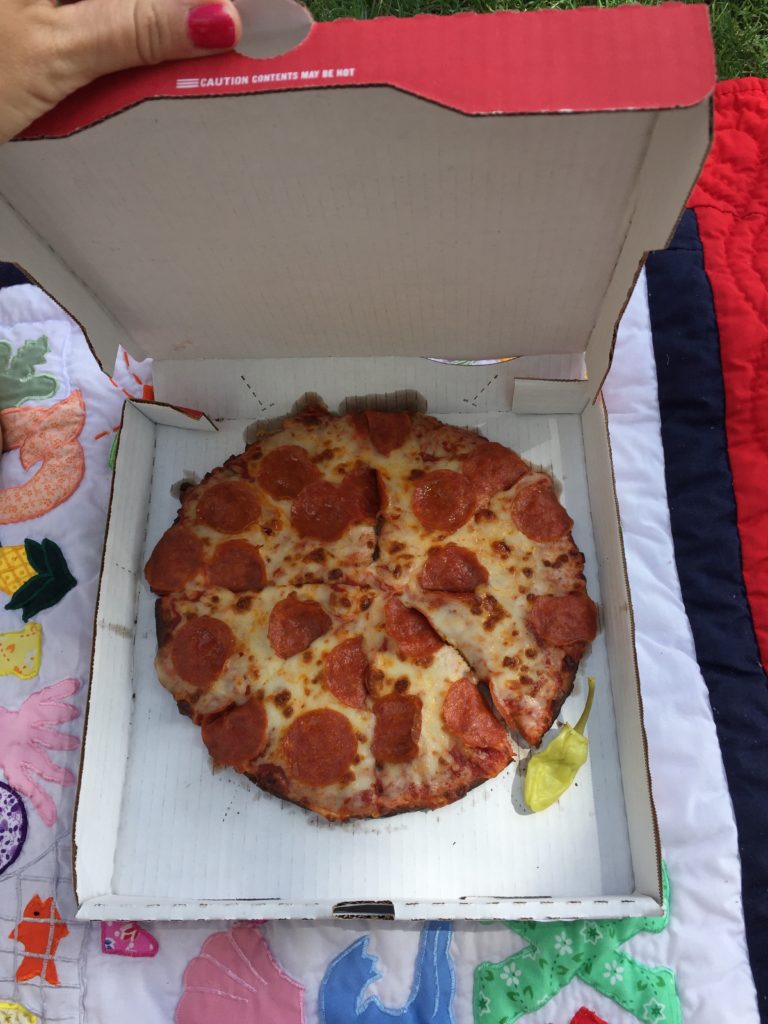 Try a 2-topping pizza with Papa John's NEW Gluten-Free Crust with Ancient Grains for $9.99!
PROMO CODE for a small 2-Topping Gluten-Free Crust Pizza $9.99 : GLTN2T
I rarely eat gluten-free food, so I was very curious to see if the flavor of the crust would be different than the normal crust. Yesterday for lunch me and my mini taste tester ordered a 2-Topping Gluten-Free Crust Pizza from Papa John's. Since we were in the area we chose to pick it up, and have a picnic in the park. McKenna loves cheese so we decided to do extra cheese and pepperoni for our two toppings. The crust is made with Ancient Grains. The pizza was very tasty, the crust didn't compromise the flavor, and for $9.99 it was a great deal!
The pizza was the right size for us, but if you eat a lot of pizza I would suggest ordering two. In addition to the pizza, we got the cookie dessert. We both enjoyed our picnic in the park, and look forward to doing it again!