Hey guys! Happy Monday! Between traveling and packing up the house to move, it has been a hot minute since I have a done a Mommy and Me Monday post. I am taking a break from packing to share with you a new children's online store called The Baby Cubby. If you are like me and love to shop online then you should check them out. They carry items for epectant moms as well as infants and toddlers. The Baby Cubby is a company made up of parents so they know what new parents need. Since we are all about that Toddler Life at home, I wanted to share with you a few of the items that I love for McKenna which are all available at their store.
Maxi-Cosi Pria 85 – Once your child outgrows their infant car seat it is time to upgrade them to a bigger car seat. When I selected McKenna's car seat I went with this exact one. I love the sleek look and the neoprene seat cover. The seat cover is very easy to take off and wash. McKenna loves the seat too. About 85% of the time when she gets in it, she falls asleep. It looks pretty comfortable if I say so myself.
Crane Humidifier – Every Infant and Toddler needs a humidifier for their room. This is the one that I purchased for McKenna and have been very pleased with it. I also have several friends who have the same one for their children.
Aden + Anais Dream Blanket – I am a huge fan of Aden + Anais swaddle blankets. Mckenna loved the way they felt, so after she outgrew them I purchased her one of these Dream Blankets. It is great blanket for when we travel as it does not take up a lot of room, and it comes in some really cute designs.
Freshly Picked Moccasins – I loved putting these on McKenna when she was an infant. I loved them so much that every time she outgrew a pair I bought her a new pair. They are made out of leather and are very durable. We put her first pair in a memory box. After they wear them for awhile, they actually leave an imprint of their feet on the sole. They are a great keepsake.
On top of the great variety of products The Baby Cubby carries, they also price match, even amazon, so you know you're getting a great deal.  They also offer Free Shipping everyday at BabyCubby.com when you spend over $49. Be sure to find out more about them, and don't forget to shop their online boutique the next time you need to buy a baby gift or you can visit their physical store if you are in Lindon, UT.
*Right now through the end of August, get Free Shipping with any purchase!*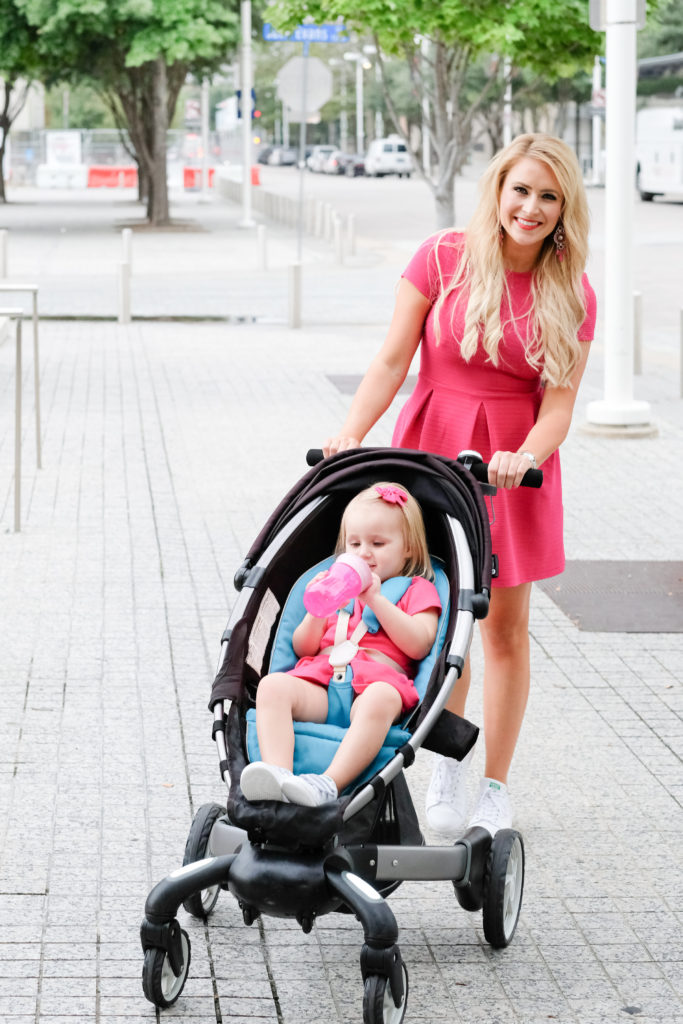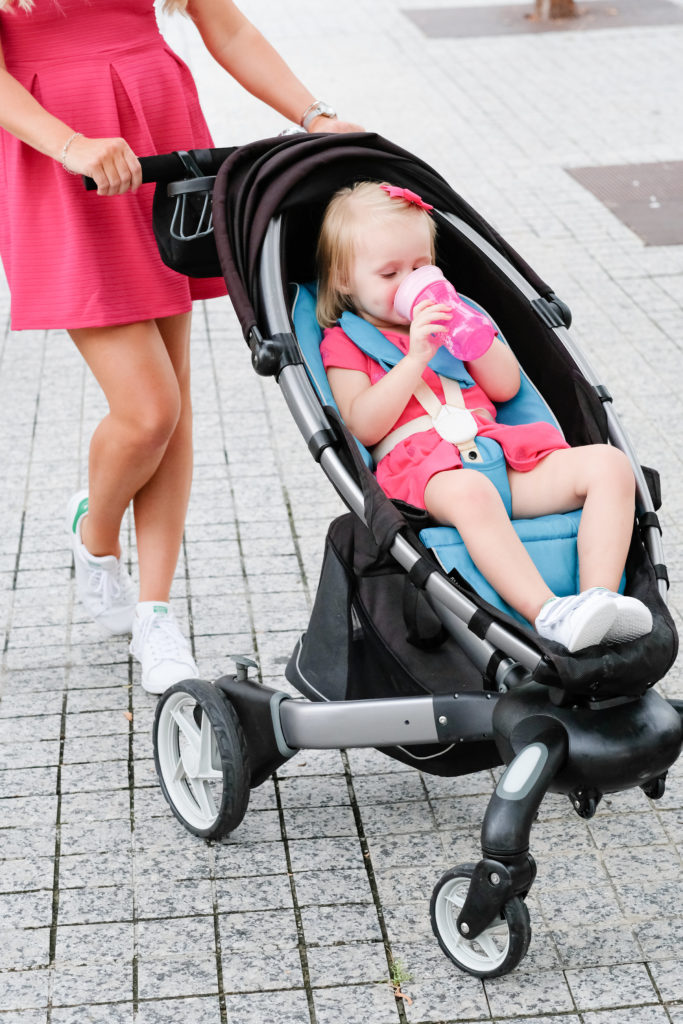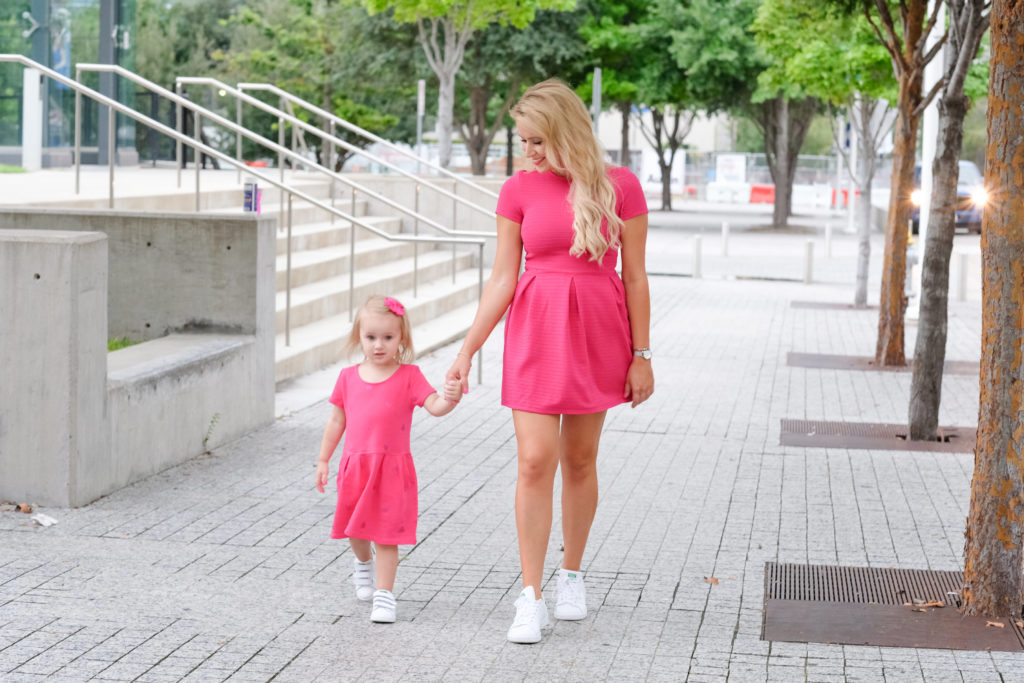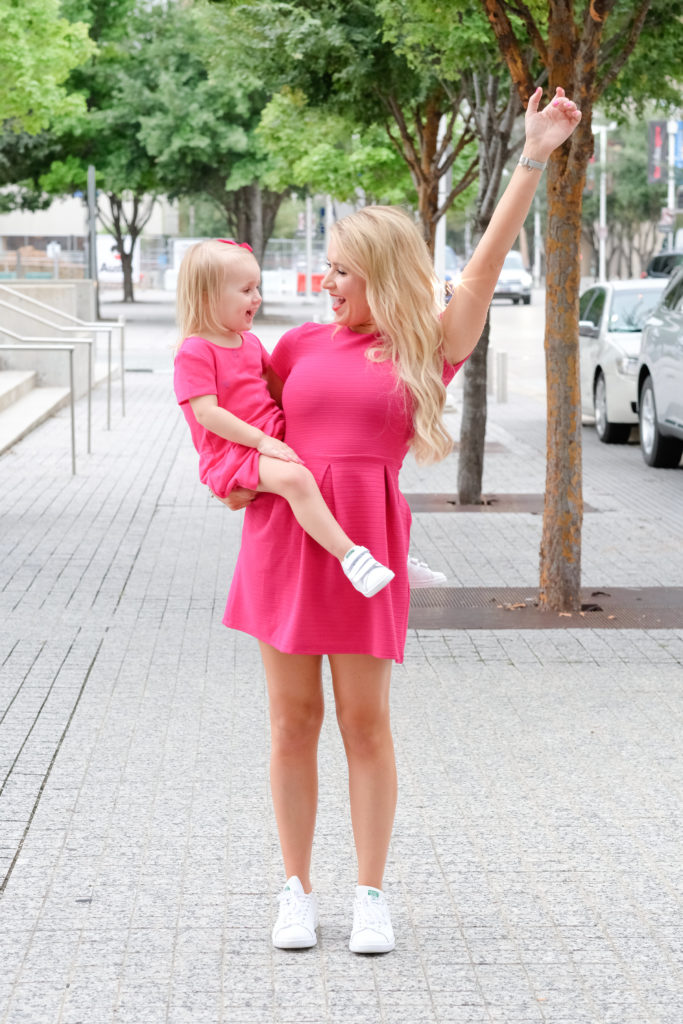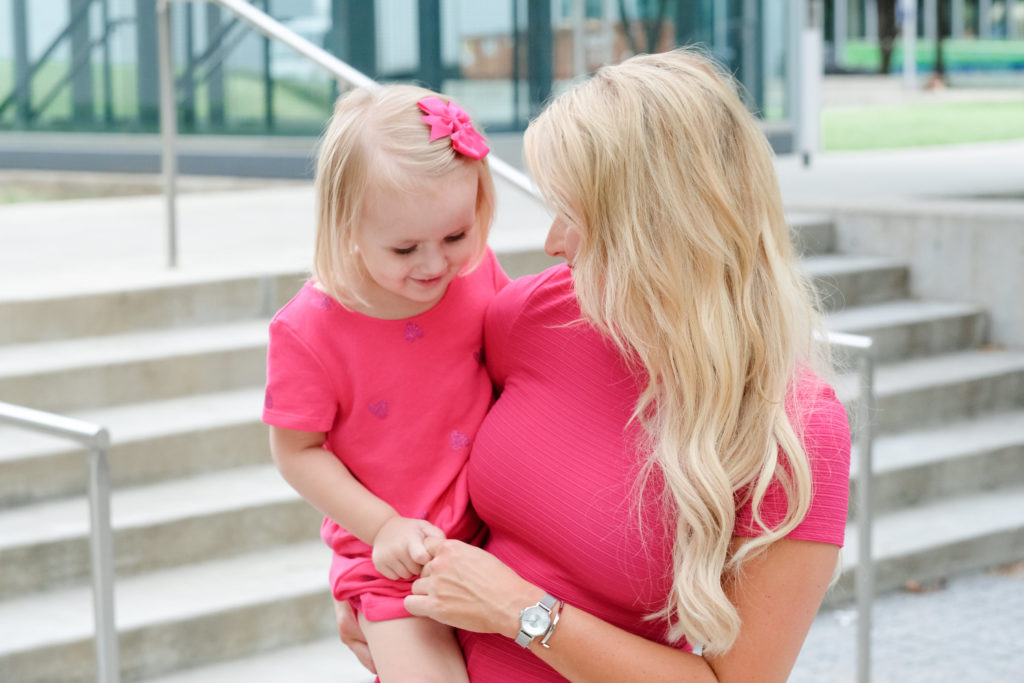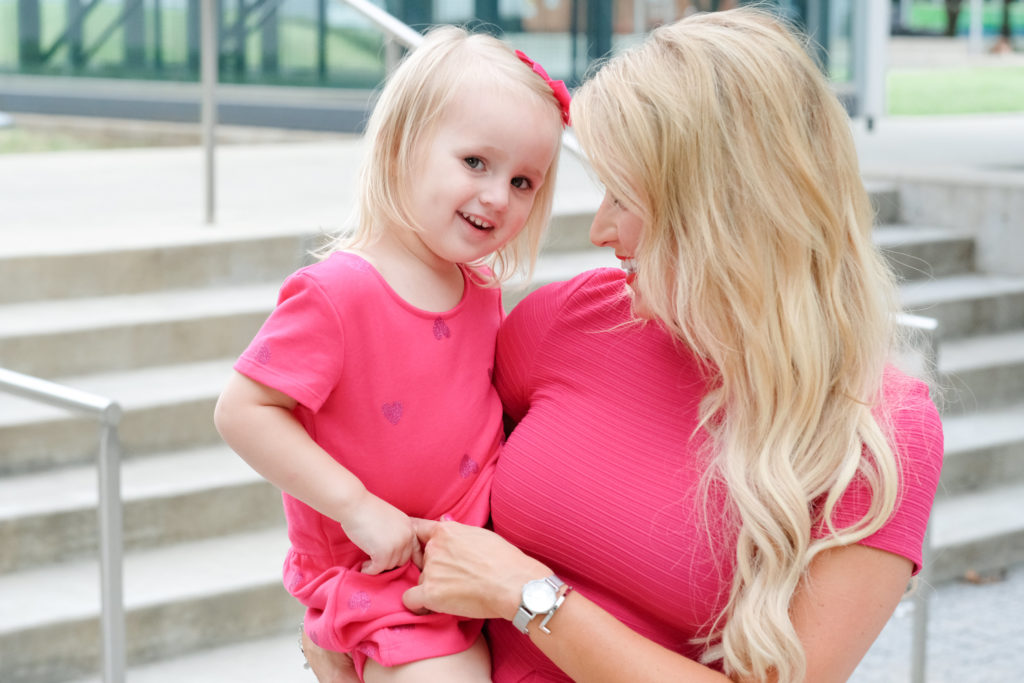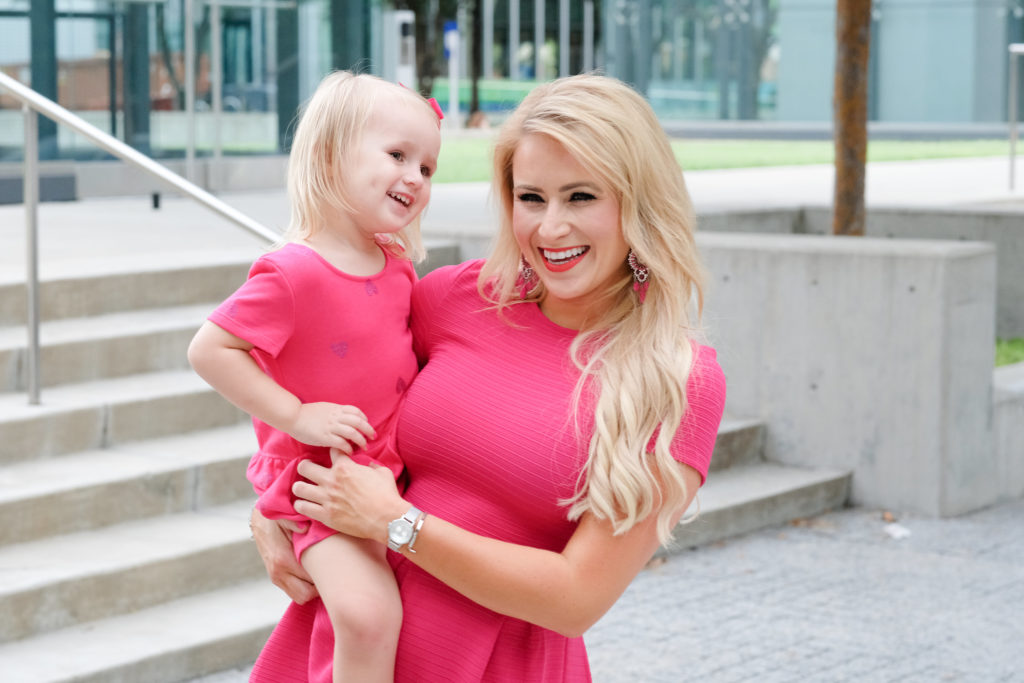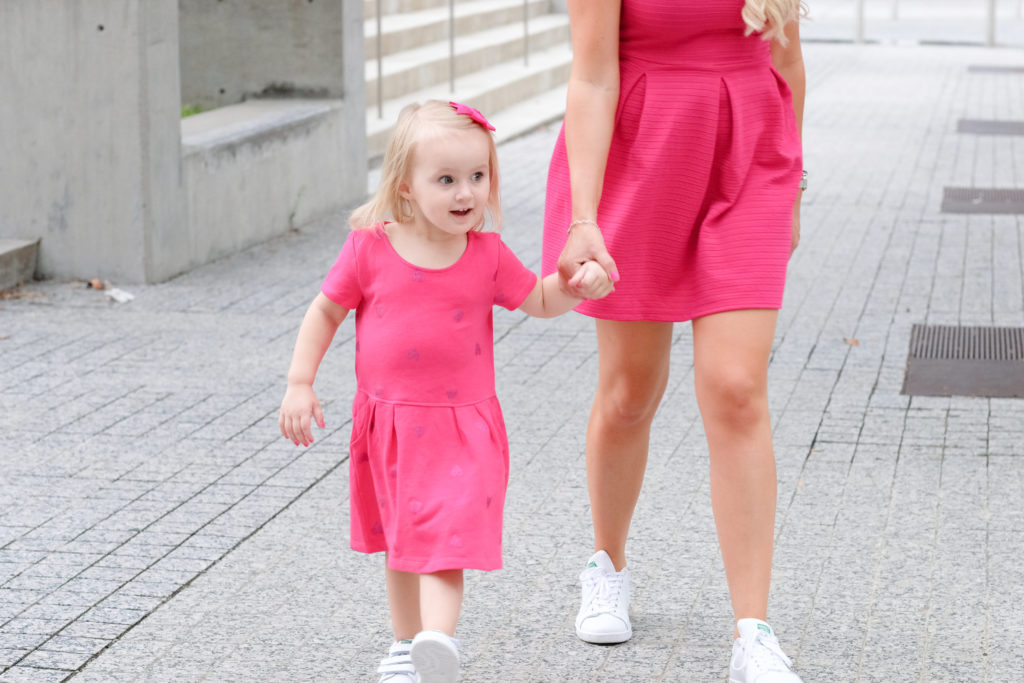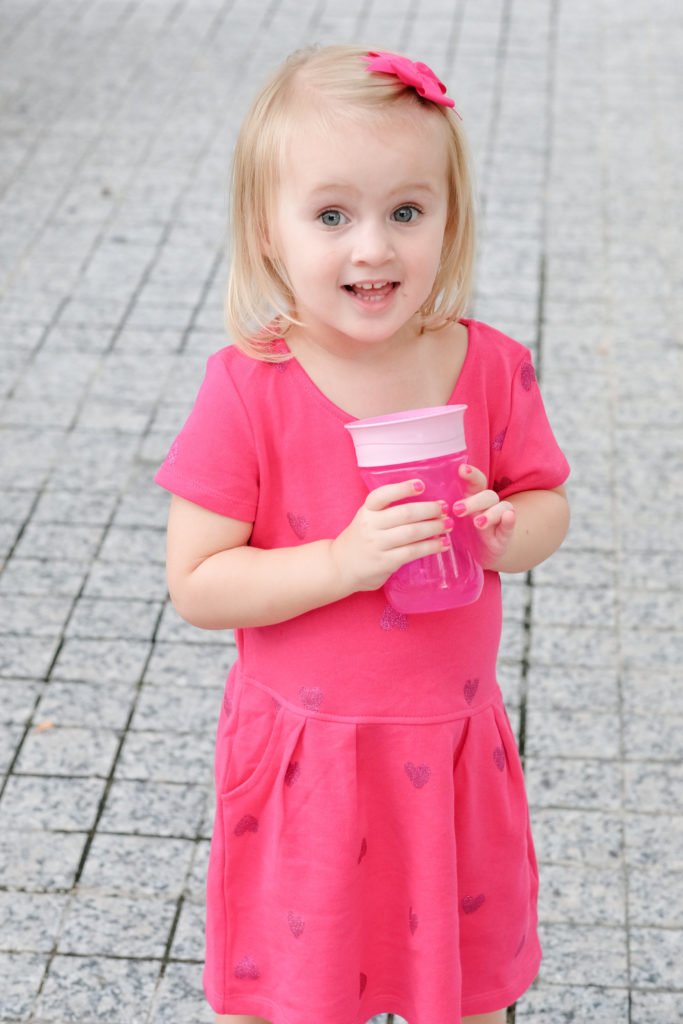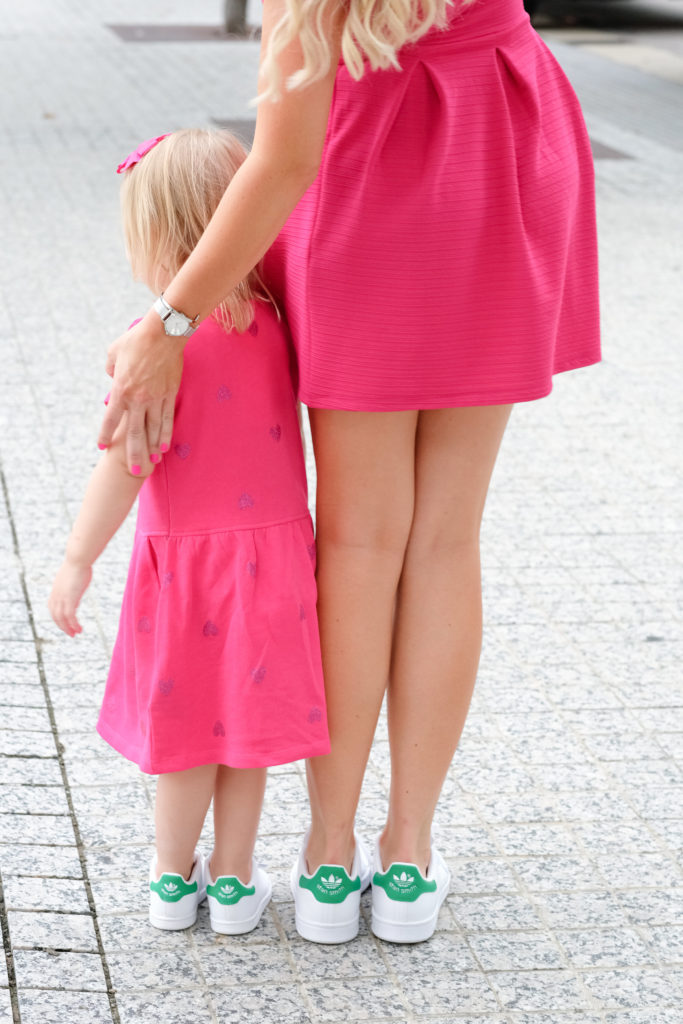 What I'm Wearing:
H&M Pink Dress (Size 4)
Stan Smith Adidas
Klasse 14 Watch
Pink Earrings s/o (similar)
What McKenna is Wearing:
H&M Pink Dress (Size 2-3T)
Stan Smith Adidas
Pink Bow 
Chicco NaturalFit Trainer Cup