It's officially fall so bring on the Pumpkin Spiced Lattes and sweater weather. With some Halloween inspiration I have decided to share a Rice Crisps recipe I made up today with Butterfinger and Butterfinger Peanut Butter Skull Cups. This is a super quick and easy recipe and these Butterfinger Rice Crisps Treats will be a hit at any Halloween party.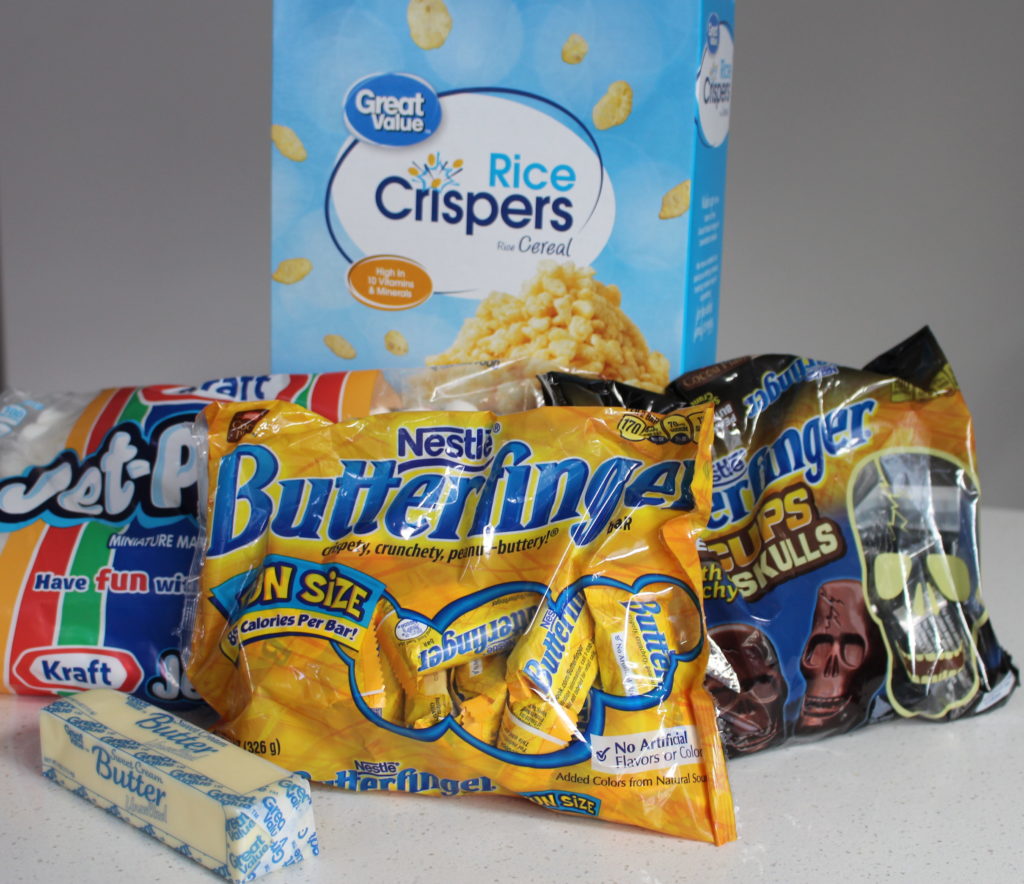 Get Cash Back With Ibotta on Butterfinger and Butterfinger Peanut Butter Skull Cups
To get started you will need the following which can all be found at your local Walmart:
7 Fun Sized Butterfingers
9 Skull Cap Peanut Butter Skull Caps
3 tablespoons Butter
4 Cups Jet Puffed Marshmallows
6 Cups Rice Crisp Cereal
Non Stick Spray
In a bowl smashed up the Butterfingers and set to the side. Then add the butter and marshmallows in a sauce pan on low heat, and mix until melted. Then stir in the rice crisp cereal. Once evenly mixed, add the crushed up Butterfingers to the mixture. Spray the Non-Stick Spray onto pan and then pour mixture in and wait for it to cool. Once cooled, add the Skull Cups to the top, then and cut and serve.