Happy Monday! I hope everyone is having a great week so far. I woke up this morning in Findlay, OH and it was 45 degrees outside! Such a change in temperature from our home in Houston, TX. Since today is our first full day in Findlay, I plan to take McKenna with me to go explore our new town. We will be living here for the next two months. Hopefully today we can get adjusted to the cooler weather. I will be sharing more about the town on the blog later on. Until then, let me introduce you to Shine Organics.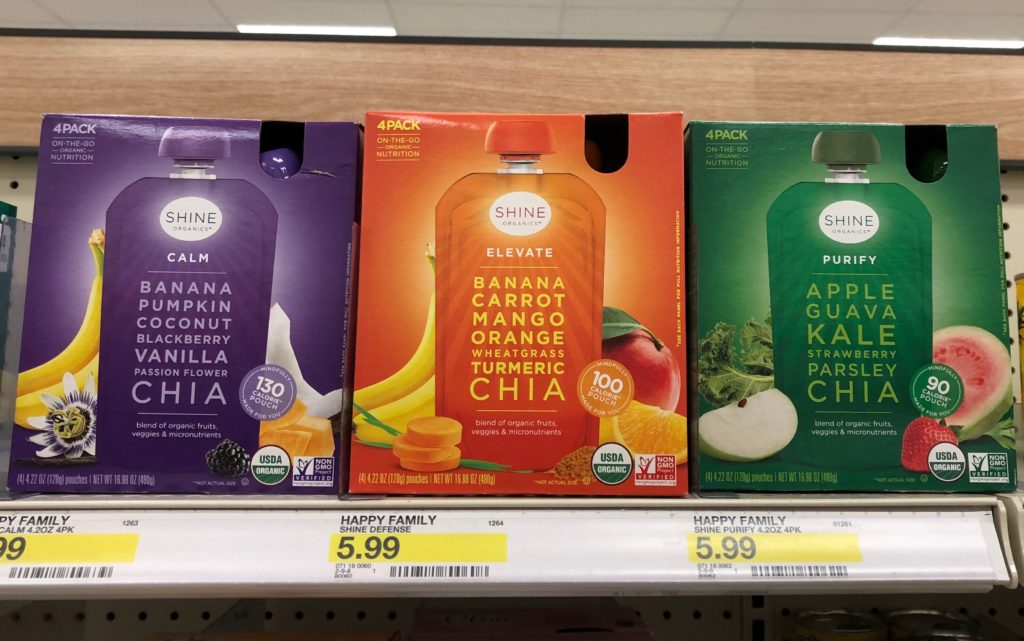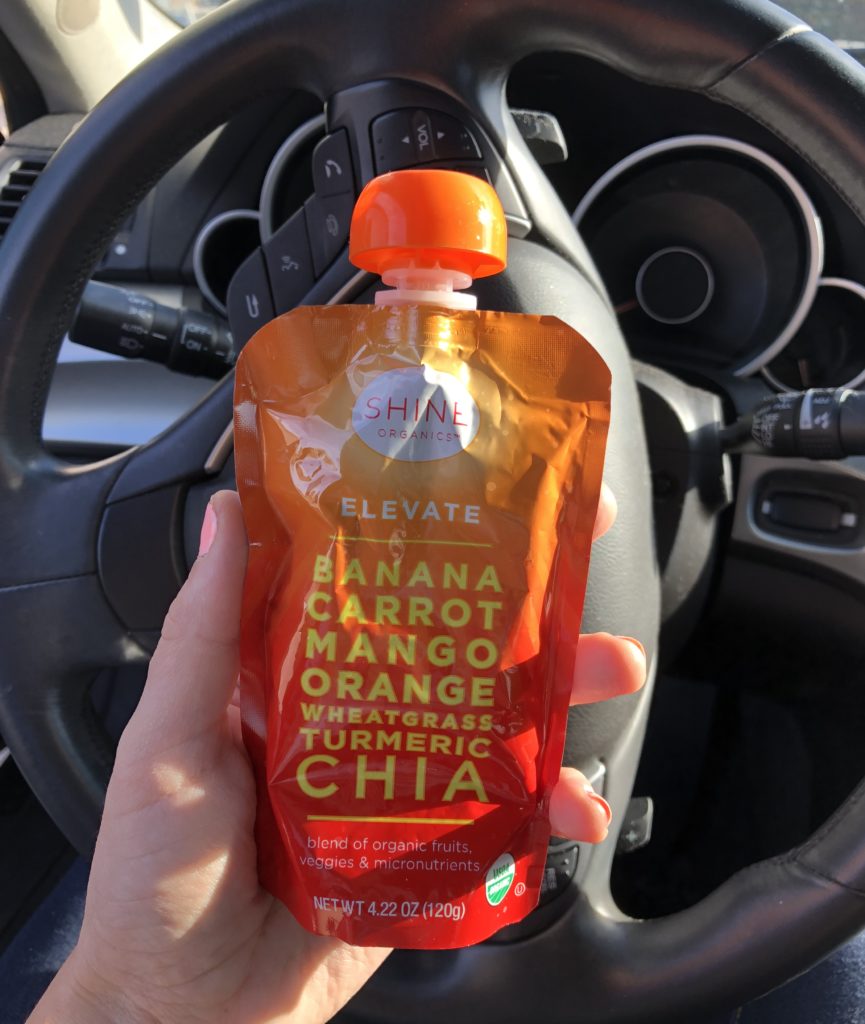 Food pouches are not only for kids. A Shine Organics food pouch is a handy snack for busy mom like me. These USDA Organic pouches come in four different flavors, Purify, Calm, Elevate, and Revive. They all contain milled Chia which creates a smooth texture. My personal favorite is Elevate, which gives you an energy boost. I like to eat one of these in the afternoon when I feel like I am about to hit a wall from being tired. A few of its ingredients include Banana, Orange, and Mango. It is also only 100 calories, and a great source of Vitamin A and C. I also like the Calm flavor, which has a relaxing effect. I like to have one of these in the evening, especially if I have a sweet tooth.
We just drove 18 hours from Houston to Findlay. I had a 4 pack of Elevate with me to keep me energized during the long journey. They came in really handy, and did I mention they taste delicious. Even though, I bought them for me, my two year old loves to eat them too. 😉 I typically keep one of these in my purse, so I have something to eat when I am on the go. You can find these snacks at Target next to the apple sauce section and don't forget to download this coupon to save $1 off any 4 pack. What is your go to snack when you are on the go? Why don't you give these a try?